PEP Talks Research Seminar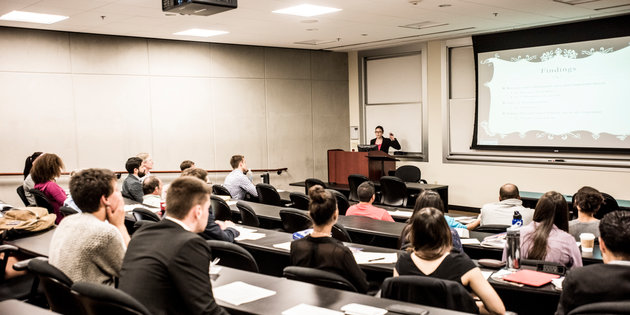 PPE Tradition
Launched in the fall of 2018, Pepperdine's PEP Talks Research Seminar is rooted in the PPE tradition that started in the 1920s at Oxford University. Rooted in a gathering of faculty and students, the tradition calls for an interdisciplinary exploration between the fields of philosophy, economics, and political science (PEP) . This type of program is centered around the view that, in order to understand social phenomena, it is prudent to employ several analytical frameworks and various disciplinary methods.
Located in AC (Appleby Center) 263, and meeting from 11:00 am - 12:00 pm., each gathering will feature:
Pepperdine professors and outside academics present their current research
Researchers have an opportunity to receive feedback from colleagues and students about their work
Students have the opportunity to see current academic work presented as well as be participatory in the academic feedback mechanism
Open to all inquiring and intellectually curious minds
Upcoming Dates, Fall 2018:
| Date / Presenter | Paper Title / Topic |
| --- | --- |
| September 5, 2018: | "Overcoming Anonymity: How Internet Black Markets Enable Encrypted and Anonymous Exchange" |
| September 19, 2018: | "The Entrepreneurial Responsibilities Test" |
| October 3, 2018: | "The Asymmetric Effects of U.S. and U.K. Taxes on Revenue: Two Points on the Laffer Curve?" |
| October 17, 2018: | "Distance and Mismatch in Graduate School Selection" |
| October 31, 2018: | "Transboundary Air Pollution and Health: The Impact of Particulate Matter Concentration on Fetal Deaths" |
| November 7, 2018 (PLC 163) | |
| November 14, 2018: | "Moving the Needle in MMA: On the Marginal Revenue Product of UFC Fighters" |
| November 28, 2018: | TBD |
If you are interested in presenting your current research at an upcoming meeting, please contact Julia Norgaard.