Welcome from the Fine Arts Divisional Dean
Our Fine Arts Division enjoys the location of Seaver College in the heart of Malibu, California. We are near one of the most exciting cities in the world: Los Angeles is rich with theatre, music, art, and cultural events where our students are able to deepen their educational and artistic experiences.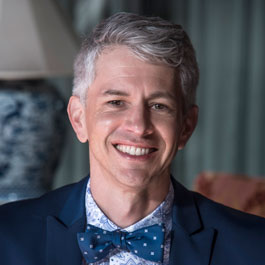 Our division has approximately 300 students pursuing degrees in art, art history, music, and theatre. Students may choose an emphasis in studio art, digital arts, art history, music performance, music education (pre-teaching credential), composition, theatre acting, theatre directing, theatre production/design, musical theatre, or theatre and screen arts. Our unique programs are designed to prepare and inspire our students as we nurture creativity, develop critical thinking, and create the highest level of art and scholarship.
Pepperdine's liberal arts education is designed to provide foundational knowledge in cultural, historical, scientific, and international studies, which will inform, shape, and evolve the artistic experience. In total, we are thinkers, scientists, scholars, and artists. We welcome you to explore, visit, and apply.
Bradley Griffin
Divisional Dean of Fine Arts