Guide to Financial Aid
Once they're accepted, most prospective students will consider the extent of financial help available when choosing a college. In fact, 88 percent of Pepperdine students received some form of financial assistance in the 2018–2019 academic year. We've been in your shoes and are here to give you the 411 on financial assistance at Pepperdine. Before the daunting nature of the financial aid process causes you to close this window, take a deep breath, and read on—we promise it's worth your time!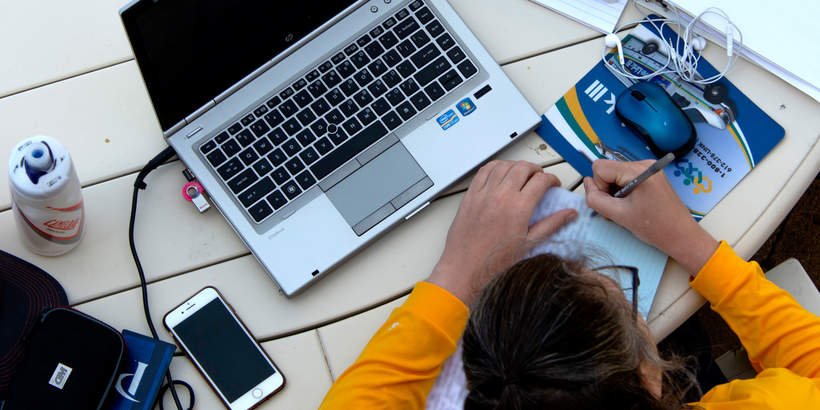 Types of Financial Assistance
There are two primary forms of financial assistance: need-based aid and scholarships. Because Pepperdine does not meet the full cost of tuition, your financial aid package may include both forms of assistance, and we offer join packages to those who are eligible for both need-based awards and scholarships.
Need-based aid includes federal and state grants, Pepperdine grants, federal direct subsidized and unsubsidized loans, and federal work-study. The one critical difference between grants and loans is that grants do not have to be paid back, but loans do. Think of it this way—grants are granted to you, loans are loaned to you.
A number of types of student loans are available, including subsidized, unsubsidized, and private loans. Subsidized loans are based on the financial need of the applicant, and interest on these loans does not accrue while the student is in school. Unsubsidized loans are not based on financial need and interest accrues while the student is in school. Private loans are given by outside lenders, with each loan operating under the terms and conditions agreed upon by the lender and student.
As mentioned earlier, grants are an additional component of need-based financial aid. In determining grant recipients, the Pepperdine Grant looks at two factors: (1) your need, as calculated through the FAFSA, and (2) your overall strength as an applicant within the pool of prospective students. Remember, as stated above, grants do not need to be repaid—the Pepperdine Grant is a gift from the university to you!
Scholarships, on the other hand, are not need based, and are awarded based on your academic performance prior to coming to Pepperdine. You do not need to apply for scholarships. When you apply to Seaver College using the Common Application, you are automatically eligible for this type of aid. No further action is required.
To learn more about scholarships available at Pepperdine, please visit the Seaver College website.
Applying for Need-Based Aid and Outside Scholarships
Now that you know the different types of financial aid are, here's how you apply.
To be considered for need-based aid, you must fill out the FAFSA (Free Application for Federal Student Aid). Please note that when filling out the FAFSA, prior prior year (yes, we said prior prior) tax information will be needed. For an exhaustive list of required documentation, please visit the FAFSA website. Once your FAFSA is submitted, our financial aid department will review your information and will determine your need-based aid package.
Pepperdine also maintains an active database on available outside scholarships. These are application based and not directly affiliated with Pepperdine. Each opportunity requires a different application process, so be sure to closely follow the prompts provided. To learn more, please visit the Seaver College website.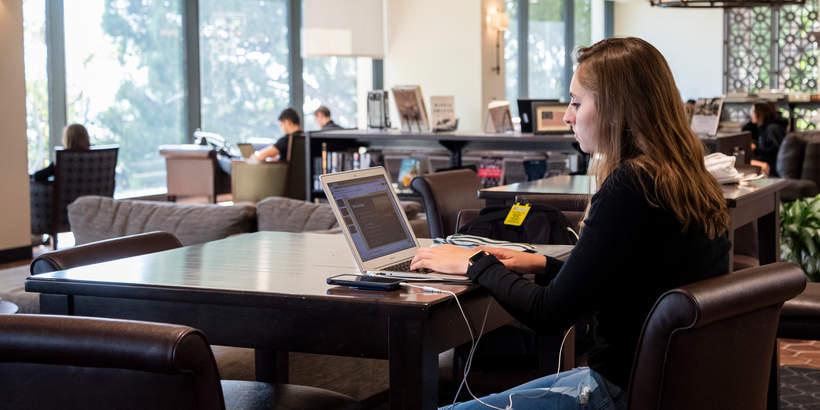 Important Dates and Deadlines
To apply Early Action to Pepperdine and be considered for need-based aid, your FAFSA will be due on November 1. Early Action financial awards will be sent by January 10. To apply for Regular Decision, the FAFSA deadline is February 15 with financial aid awards being sent by April 1.
Please note, it is our policy to not match financial aid packages offered to you from other institutions.
Financial Aid Packages Are Not the Same at All Schools
This article was written through the lens of two admission officers from Pepperdine, so please be aware that the financial aid policies and processes of other institutions may vary. We hope this information was helpful and look forward to reading your applications in the future! Go Waves!