College Counselor Resources

Due to updated guidance from LAPHD we are now offering limited campus visits. We appreciate your patience as we work to solidify plans for a safe campus experience. Learn more
A Welcome Message from the Office of Admission
High school and college counselors are our key partners in the work we do. We count on you to prepare and educate students for the admission process. Before jumping into the material, we would like to say thank you to all college counselors who continue to work tirelessly, and often time thanklessly, in educating students about college. During this time of a global pandemic and racial injustice, your continued work makes a huge impact on the students we work with. Thank you for all you do!
To assist you in your work with students, below we have provided details, tips, and information pertaining to all things regarding Pepperdine admission. We hope to provide resources and answers here to help clarify any questions pertaining to applying to Pepperdine and becoming a Wave. Please do not hesitate to reach out to our office with any questions at admission-seaver@pepperdine.edu, or your region's specific admission counselor. We look forward to connecting with you!
Application Information
Pepperdine University is a member of The Common Application. An applicant's academic performance makes up the majority of the decision. In our holistic review, the majority of a student's admission decision is based on academic achievement as demonstrated through the unweighted and recalculated GPA, the transcript which shows course rigor and trends, the school report which shows the academic context, and test scores if submitted for review.
The admission decision is also based on a student's extracurricular activities, letter of recommendation, leadership roles, and response to our essay prompts. We value an applicant's achievements outside of the classroom and we look for strong leadership qualities, intellectual and spiritual curiosity, as well as a student's potential to make a significant, positive contribution to the Pepperdine community.
Deadlines
Early Action

Regular Decision

Spring Decision

November 1 - Early Action Application Deadline

January 10 - Early Action Admission Decisions Sent

May 1 - Enrollment Deadline

*Transfer students must apply regular decision

January 15 - Regular and Transfer Application Deadline

April 1 - Regular Admission Decisions Sent

May 1 - Enrollment Deadline

October 15 - Spring Application Deadline

November 15 - Spring Decisions Sent

December 1 - Enrollment Deadline
Additional Resources
Pepperdine will not require test scores for admission from Fall 2021 to Fall 2023. For detailed information, and to understand how applications will be reviewed, please visit our FAQs.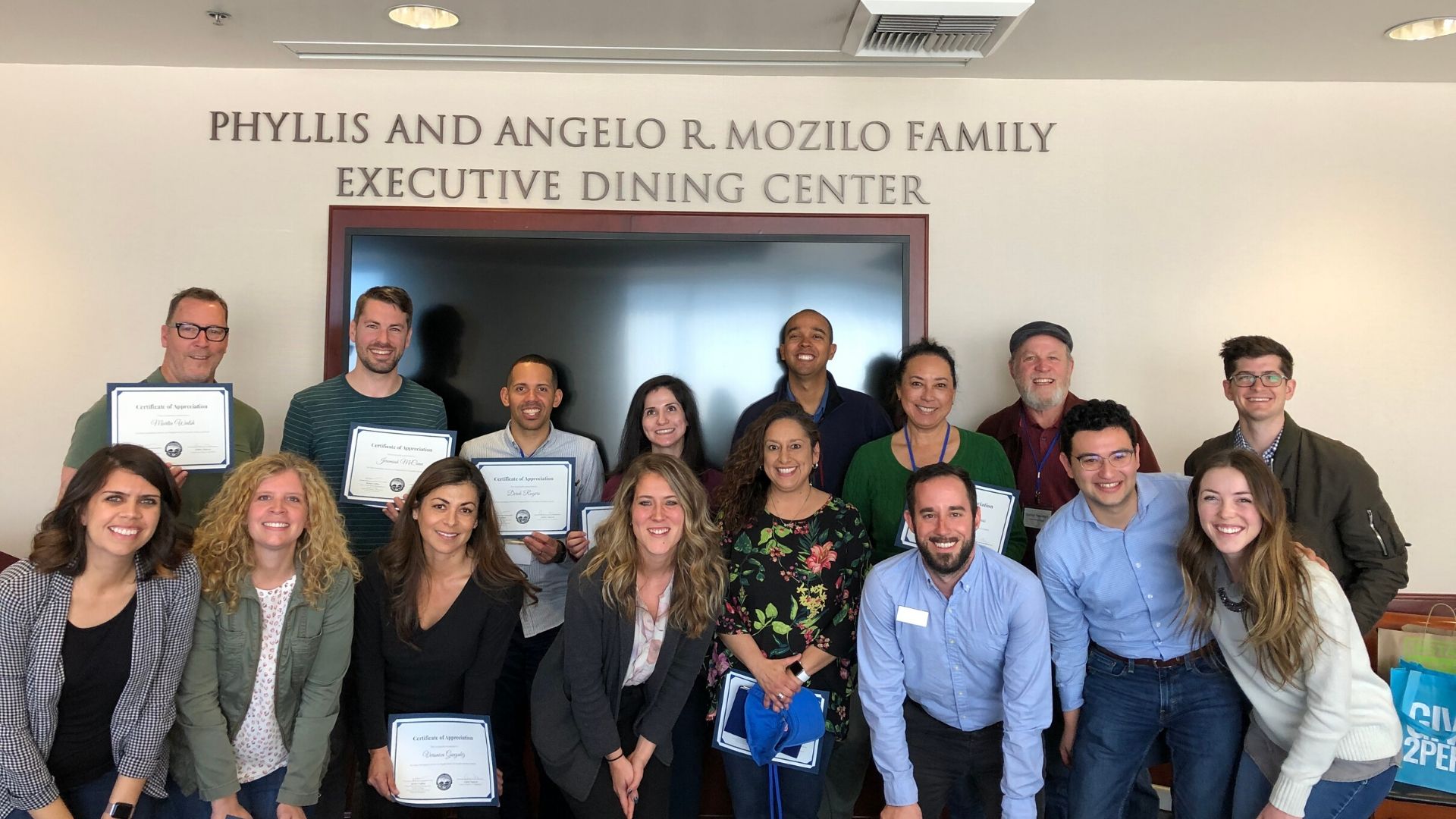 Counselor Advisory Board
This is a nomination-only group of counselors who serve on two-year terms. If you are a college counselor and are interested in learning more about this opportunity, please contact Becca Bommarito at becca.bommarito@pepperdine.edu.
SoCal Swing
SoCal Swing is hosted in partnership with the University of San Diego and Chapman University for high school counselors. During the SoCal Swing, you will visit each of our campuses to tour facilities, interact with current community members, gain greater insight into admission and financial aid policies, and experience Southern California in the winter! If you are interested in attending, please reach out to the admission counselor of your area.
84% of our students receive some form of financial assistance. Our only required document to be considered for need-based financial assistance is the FAFSA. You can find more information specific to financial assistance by following the link below.
Letter of Recommendation Tips
The admission process requires one academic letter of recommendation. For high school counselors writing letters of recommendation, we have provided below a list of things we have loved in the past and present within your letters for your reference when advocating for future Waves.
Highlight the student holistically - both in and outside the classroom.
Use specific examples of ways a student exemplified the qualities listed in the letter of recommendation.
Address and discuss areas the candidate has grown and can continue to grow.
Use bright, descriptive language that is representative of the student's personality.
Admission staff members receive a high volume of letters, many of which contain the same look and content. Feel free to be creative with the structure of your letter. We love both bullet point or paragraph style of letters- write in the style most comfortable to you!
Consider the high volume of letters received at the application deadline. The sooner a letter is submitted, the sooner your student can complete their application checklist!
For any trouble submitting your letter, you have the option to email it to admission-seaver@pepperdine.edu.
If you have any questions during the application process, please do not hesitate to contact us using the "Meet Your Admission Counselor" tool found here.
Introduce Pepperdine to your Students
If you are unable to visit our Malibu campus in-person, we encourage you, and the students you work with, to take advantage of our virtual options including a virtual student-led tour, one-on-one phone or video appointment with an Admission Counselor or a Financial Assistance Advisor, and a phone call with a current Pepperdine student. For a complete list of virtual opportunities, please visit here.