College Counselor Resources
Welcome
High school and college counselors are our key partners in the work we do. We count on you to prepare and educate students for the admission process. We hope to provide resources and answers here, and we look forward to connecting with you.
Application Information
We have a holistic admission process and our decisions are based on a variety of criteria. While academic achievement is weighed heavily, the Admission Committee also strongly considers a variety of other factors. An applicant's academic performance makes up 70% of the decision, which is based on test scores (we accept both the SAT or ACT) and unweighted high school GPA calculated from the beginning of 9th grade to the end of 11th grade.
The remaining 30% of the admission decision is based on a student's extracurricular activities, letter of recommendation, leadership roles, and response to our essay prompts. We value an applicant's achievements outside of the classroom and a sustained commitment to school and community activities. The contents of a student's essays, in addition to demonstrated writing fluency, convey to us the applicant's creativity, uniqueness, character, and intellectual vitality. We look for strong leadership qualities, intellectual and spiritual curiosity, as well as a student's potential to make a significant, positive contribution to the Pepperdine community.
Pepperdine University is a member of The Common Application. The admission process requires one academic letter of recommendation. The evaluation should be submitted by a teacher who has observed the student's performance in a core academic course and can attest to character inside the classroom.
Deadlines
Early Action

Regular Decision

Spring Decision

November 1 - Early Action Application Deadline

January 10 - Early Action Admission Decisions Sent

May 1 - Enrollment Deadline

*Transfer students must apply regular decision

January 15 - Regular and Transfer Application Deadline

April 1 - Regular Admission Decisions Sent

May 1 - Enrollment Deadline

October 15 - Spring Application Deadline

November 15 - Spring Decisions Sent

December 1 - Enrollment Deadline
Quick Links
Counselor Newsletter
Counselor Events
Local Counselor Pepperdine Open House and Luncheon
November 9, 2018- 11:00 AM - 3:00 PM
This event serves to host local counselors from Southern California on campus for a chance to connect, share information, and express our gratitude for the work that is done each year. The day includes a campus tour, meeting with the Director of Admission, lunch with members of our staff, hearing from a guest faculty speaker, and more.
If you are a college or guidance counselor in Southern California and are interested in learning more about this event, please contact Zoe Yentzer at: zoe.yentzer@pepperdine.edu
Counselor Advisory Board
This is a nomination-only group of counselors who serve on two-year terms. If you are a college counselor and are interested in learning more about this opportunity, please contact Falone Serna at: falone.serna@pepperdine.edu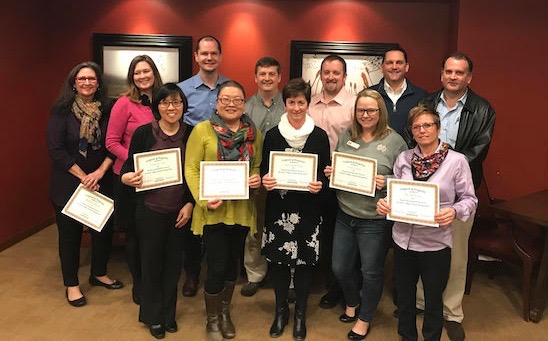 2017-2018 Counselor Advisory Board Members
Financial Assistance
84% of our students receive some form of financial assistance. Our only required document to be considered for need-based financial assistance is the FAFSA. You can find more information specific to financial assistance by following the link below.
Visit Campus
The best way to get to know our school is by visiting our campus. We would love to host you here in picturesque Malibu to experience our unique community firsthand.