W. David Baird Distinguished Lecture Series: Dr. Jenkins
Dr. Phillip Jenkins
"The Lost History of Christianity"

Monday, March 23, 2009, 7 p.m.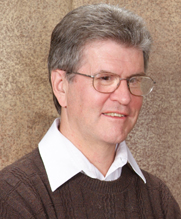 A native of Wales, Dr. Jenkins did his BA, MA, and PhD degrees at Clare College, the University of Cambridge. He began and continues his teaching career at Pennsylvania State University, holding professorships first in criminal justice, then religious studies, and then history and religion. Today, he is the Edwin Erle Sparks Professor of Humanities. He has published more than twenty books and 120 articles, being best known for his works on global Christianity. Among his most recent books are Hidden Gospels: How the Search for Jesus Lost Its Way (2001); The Next Christendom: The Rise of Global Christianity (2002); The New Faces of Christianity: Believing the Bible in the Global South (2006); God's Continent: Christianity, Islam and Europe's Religious Crisis (2007). His most recent book is The Lost History of Christianity (2008).