Ministry Internships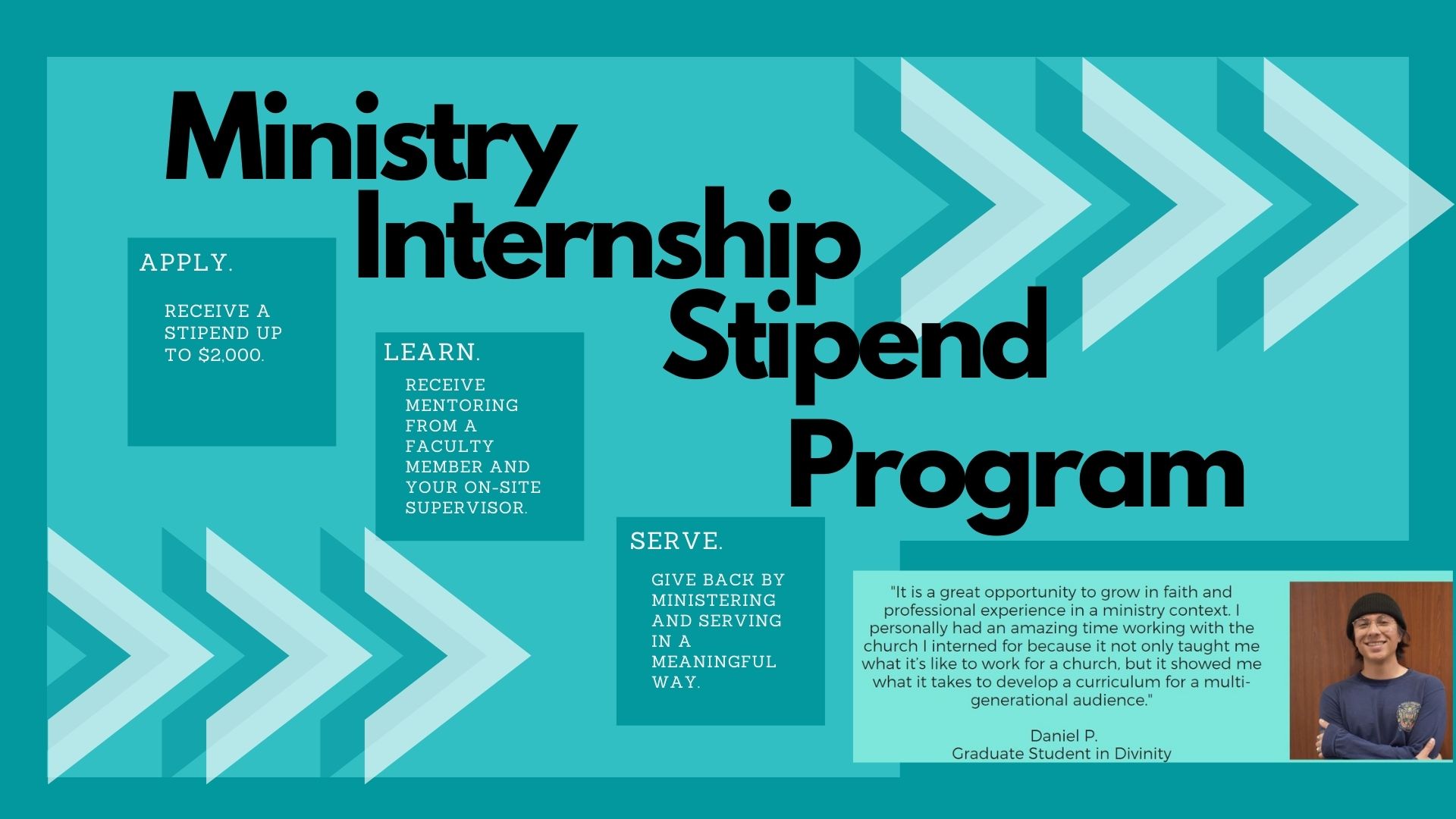 The Religion and Philosophy Division is pleased to announce the availability of funding for ministry-related internships for Seaver College students exploring a calling in ministry. Priority will be given to religion majors, minors and graduate students. However, all interested Seaver College students are encouraged to apply. Each awardee will receive a stipend of UP TO $2,000. The Religion and Philosophy Division recognizes that many internships are unpaid and may present a financial burden for students who need to provide their own meals, housing and/or transportation. This program exists to alleviate some of that financial burden, with the intent that the awarded stipend is used for housing and living expenses while the student completes their internship.
Internships must be arranged with a local church, or para-church organization with a ministry focus. Internships must be supervised by full-time ministers and/or ministry professionals. Examples of approved church internships include preaching, youth ministry, children's ministry, worship leading, counseling/pastoral care. Examples of para-church ministry internships include ministries to urban homeless youth, providing companionship for people with severe disabilities, or legal services supporting Christian non-profits.
The goal of the ministry internship grant program is for students to gain ministry experience through experiential learning under the direct supervision and support of a ministry mentor. It is our desire that this funding creates opportunities for vocational discernment as students test their gifts and calling in service, reflection, and pastoral supervision.