Message from Our Divisional Dean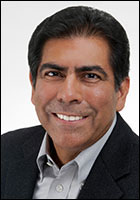 Welcome to the Religion and Philosophy Division at Seaver College. The Religion and Philosophy Division serves both undergraduate and graduate students at Seaver. At the undergraduate level, the Religion and Philosophy Division provides three General Education courses for all students. These courses are designed to familiarize students with the Old and New Testaments and the dynamics of Christianity's interaction with contemporary culture. Students can also pursue major or minor degrees in Religion and Philosophy, which prepare them for some forms of ministry or graduate study in several related fields. In addition to the Bachelor of Arts (B.A.) in Religion and the Bachelor of Arts in Philosophy (B.A.), the Religion and Philosophy Division maintains a small graduate program with courses of study leading to the Master of Arts in Religion (M.A.), Master of Science in Ministry (M.S.), and Master of Divinity (M.Div.) degrees.
Each faculty member of the Religion and Philosophy Division is committed to making the educational experience as meaningful and enriching as possible. All faculty members engage in scholarly research and writing that deepens their own understanding and enhances the classroom experience for their students. Increasingly, they are involving students – both graduates and undergraduates – directly in scholarly research, preparing the next generation of teachers. The Religion and Philosophy faculty is also committed to serving the church, maintaining close and vibrant ties between the academy and the church, and preparing young people for service to the church and the broader community. If this integrated approach of faith, learning, and service appeals to you and you would like to consider studying Religion or Philosophy at Pepperdine, please feel free to contact us, and we will try to answer any questions you have.
Sincerely,
Daniel Rodriguez
Divisional Dean, Religion and Philosophy Division
Daniel.Rodriguez@pepperdine.edu