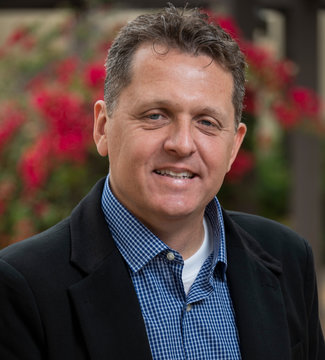 Dyron B. Daughrity
Professor of Religion
Religion and Philosophy Division
, Seaver College
APC 257
Biography
Dyron Daughrity (PhD, University of Calgary) is Professor of Religion at Pepperdine University in Malibu, California. He has authored several books including MARTIN LUTHER: A BIOGRAPHY FOR THE PEOPLE (2017) to commemorate the 500-year anniversary of the Protestant Reformation. In 2018 Fortress Press released his latest book: RISING: THE RESURRECTION OF GLOBAL CHRISTIANITY. He is the WORLD CHRISTIANITY editor for the acclaimed ENCYCLOPEDIA OF THE BIBLE AND ITS RECEPTION (Berlin: De Gruyter). He also edits the UNDERSTANDING WORLD CHRISTIANITY book series with Fortress Press.
Education
PhD, University of Calgary (2005, Calgary, Alberta, Canada)
MA, Abilene Christian University (1999, Abilene, Texas, USA)
BA, Lubbock Christian University (1995, Lubbock, Texas, USA)
History of Christianity: Facts and Fictions. Santa Barbara, CA: ABC-CLIO, under contract, due 2019.
A Worldly Christian: The Life and Times of Stephen Neill. Cambridge, U.K.: Lutterworth Press/James Clarke and Co., under contract, due 2019.
Courses
REL 301: Christianity and Culture: World Christianity
REL 330: History of Christianity (comprehensive overview)
REL 526: The Religions of the World (*Non-Western credit)
REL 532: Christian History and Theology II (*equivalent to PHIL 532)
REL 539: The History of the Restoration Movement
REL 592: The Abrahamic Faiths: Judaism, Christianity, and Islam in Comparative Perspective