French Studies Major and Minor
The Seaver College French program takes an interdisciplinary approach to the language, culture, literature, and history of France and other French-speaking regions throughout the world, preparing students for speaking, understanding, reading, and writing the French language.
French Studies Degree
Besides developing a high level of proficiency in the spoken and written language, our French Studies majors gain a critical understanding of French-speaking peoples, civilizations, and their global influence, both past and present. The French Studies major prepares students for careers and graduate-level study in a variety of fields and is an ideal complement to majors such as international studies, international business, political science, communication, and art history, while also equipping students for work in nonprofit organizations that serve francophone regions.


French Studies Minor
A minor in French develops our students' high level of linguistic and cultural proficiency, serving as a firm foundation for graduate level study in languages, literature, history, art history, religion, and music. Students majoring in other areas but interested in French Study may receive a minor in French Studies by taking 20 units in the language.
For questions about our French Studies program, please contact Dr. Kelle Marshall, Associate Professor of French Studies.
What International Studies and Languages Division Grads Are Doing
Data collected from the 2022 class within six months of graduation.
58%
Employed Full-Time or Part-Time
14%
Admitted to Graduate School
72%
Total Settled Graduates
Why Pepperdine
Pepperdine Seaver College is consistently recognized among the top-ranked universities in California and the United States. We are a Christian university where students grow in knowledge and character. As a liberal arts institution, we focus on providing rich opportunities for intellectual and spiritual exploration for students with a diverse community.
13:1 Student-to-Faculty Ratio
80% of Students Participate in an International Program
Student Opportunities
Secondary Teaching Credential
Our teacher education program is an integrated program in which students receive their subject matter preparation and professional preparation simultaneously. It provides the coursework and fieldwork experiences necessary to qualify teacher candidates for a SB2042 preliminary multiple subject teaching credential or a single subject teaching credential.
Internship Opportunities
The Switzerland French Internship Program is designed for students hoping to work for a French speaking country or or work for a company one day. Offered most summers on a competitive basis to selected French Studies majors and minors, these internships in Switzerland will provide students the opportunity to be immersed in a French-speaking working environment. Students will have the chance to improve their speaking proficiency and professional skills, while also developing their intercultural skills. Applications are available each fall through the International Programs office.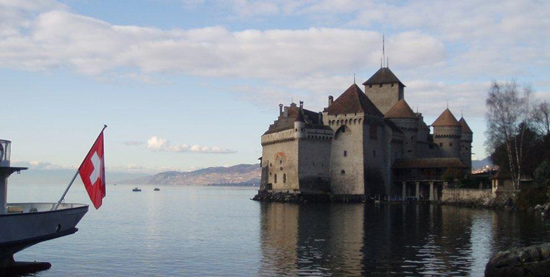 Recommended International Study
The International Studies and Language Division strongly encourages students to study abroad through the Pepperdine University's International Programs. These programs are an excellent way to gain overseas experience and make rapid progress in fulfilling the language requirement for the major.
French Studies Student Testimonials
Take the Next Step
Reach out to us to learn more about Pepperdine's undergraduate programs.
Get In Touch
Learn more about how you can join the Pepperdine community.
Visit Our Campus
Explore Seaver College and connect with an admission counselor.
Start Your Application
Submit an application and be one step closer to becoming a Wave.
Contact Us
International Studies & Languages Division
Pepperdine University
24255 Pacific Coast Highway
Malibu, CA 90263
Office: PLC 101