Up Against the Screen and the Pickford Ensemble
The educational mission of Up Against the Screen is to train young composers and performing musicians in the art and presentation of silent film scoring. Composing for a select chamber ensemble comprised entirely of collegiate instrumentalists, our student composers selected to participate in this project learn to develop an effective music score for live players that supports the visual drama on the screen. The Pepperdine student instrumentalists in The Pickford Ensemble perform this music and learn the special and valuable discipline of performance with another linear artistic medium such as silent film, which requires the performer to be constantly "on and present" at every moment.
The Pickford Composers
Through a juried process, the music composition faculty at Pepperdine and the composer-in-residence select three students from the composition program to compose new silent film scores.
The Pickford student composers receive special funding at the beginning of the fall semester as they begin work with the understanding that they would complete their scores in a timely fashion and in good form. Films are selected from the archives of The Academy of Motion Picture Arts and Sciences, and N. Lincoln Hanks, Director of Music Composition at Pepperdine University, guides these three students through the creative process in private weekly lessons.
In addition to their weekly lessons, a guest professional composer conducts a residency on the Pepperdine campus in the fall semester, working with our student composers in the Pickford program. This composer helps to add a "finishing touch" to our students' efforts.
The Pickford Ensemble
Under the direction of Professor Hanks, this new music ensemble is dedicated to performing this special music. Selected by audition, The Pickford Ensemble represents Pepperdine's finest student performers. Each member receives special funding to participate in the group as they rehearse and perform these original film scores.
Past Projects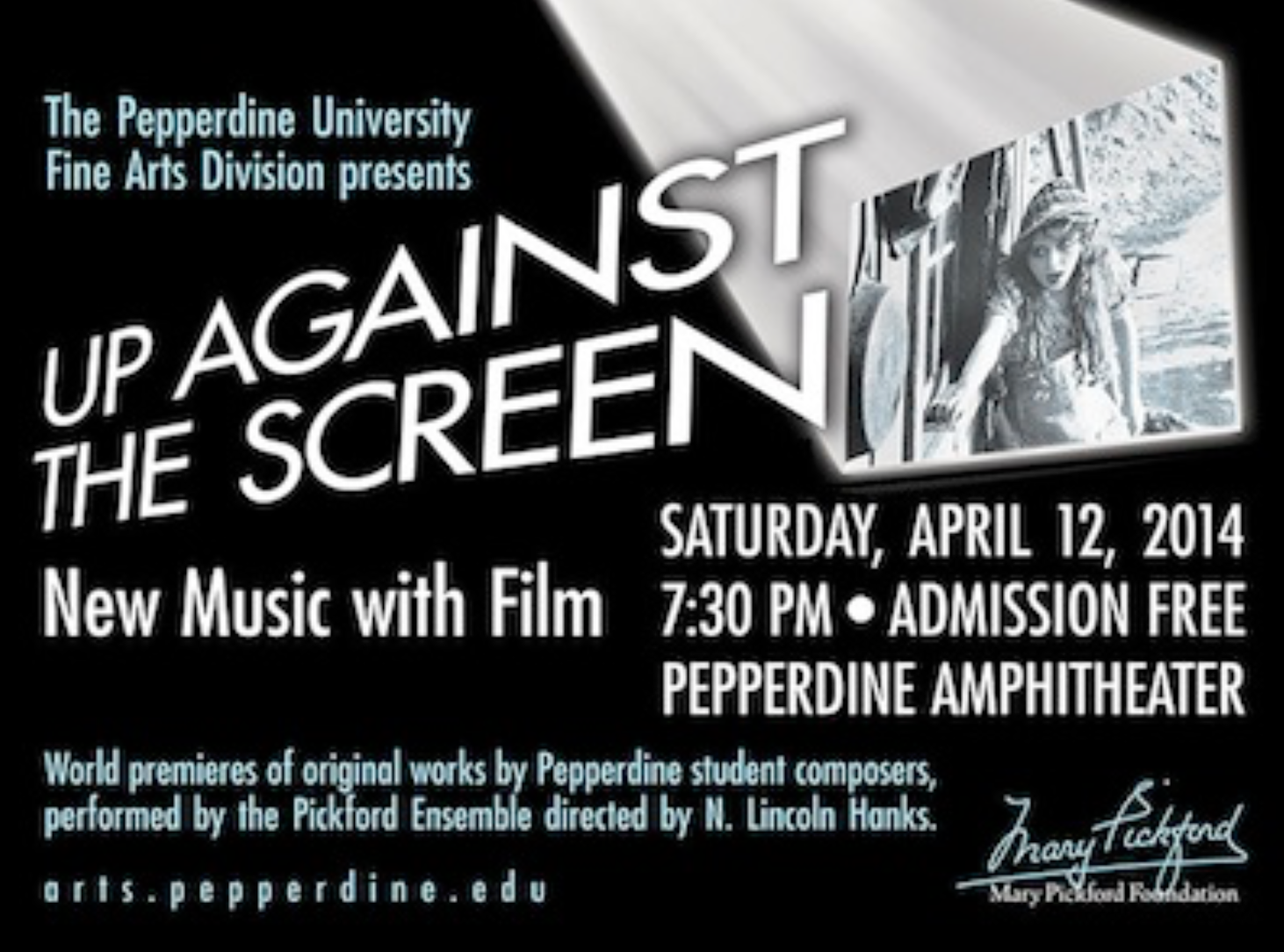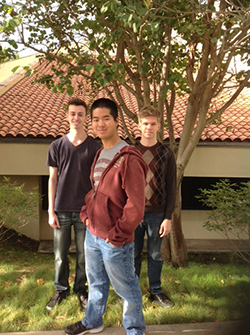 The Pickford Composers (2013-2014) Matthew Aune, Thomas Yee, and Andy Gladbach.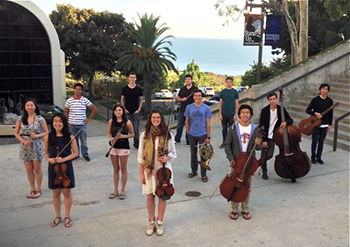 The Pickford Ensemble (2013-2014): Stephanie Yoon, flute; Mandy Williams, oboe; Scott Woods, saxophone; Jared Chumsae, horn; Max Ginnell, percussion; Alex Park, guitar; Andrew Gladbach, piano;Niki Fukada, violin; Hannah Samson, viola; Edward Kang, violoncello; Kai de Becker, contrabass.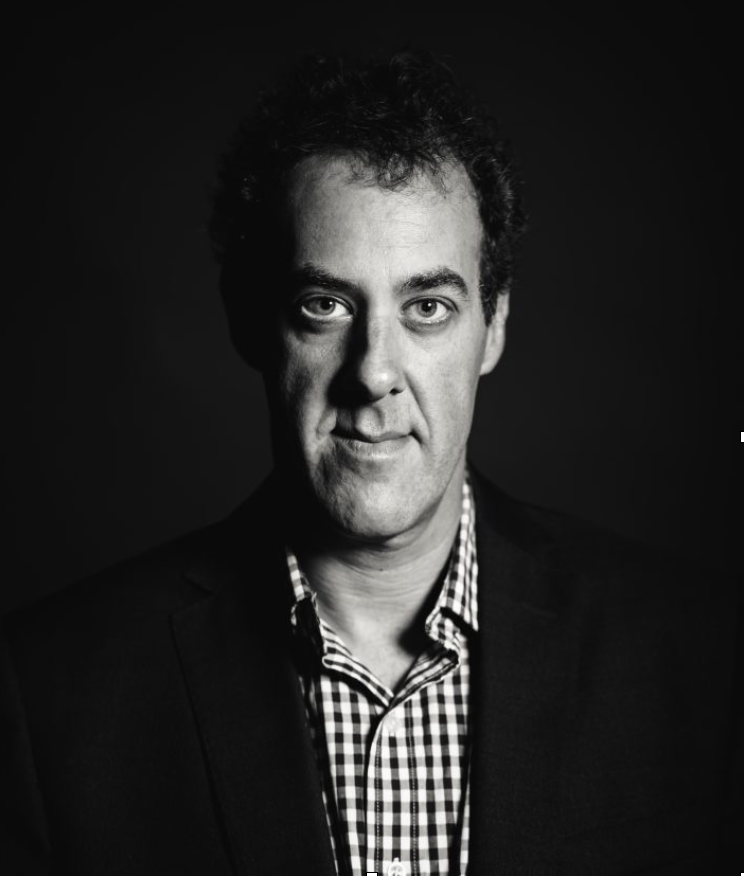 Composer-in Residence, Jonathan Newman (2013-2014)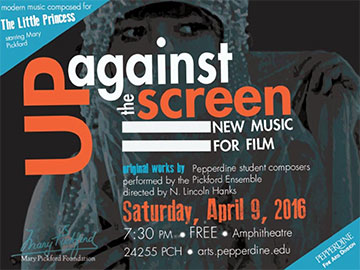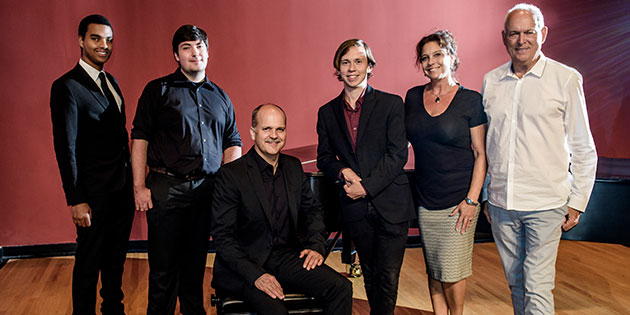 The Pickford Composers (2015-2016): Jens Ibsen, Max Ginnell, and Jared Taylor with Professor N. Lincoln Hanks, and Elaina Archer (Director of Legacy and Archiving), and Henry Sotsenberg (Chairman and CEO) from the Mary Pickford Foundation.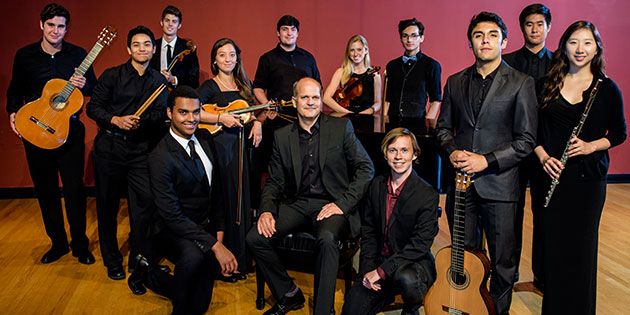 The Pickford Ensemble (2015-2016): Stephanie Yoon, flute; David Oh, clarinet; Max Ginnell, percussion and keyboard; Marco Leong, percussion; Alexis Raymond, soprano; Rebecca Calis, mezzo-soprano; Jon Gibson, tenor; Andrew Leidenthall, baritone; Sergio Gallardo, guitar; Andrew Urias, guitar and elec. guitar; Dyer Bowers, violin; Meriel Peterson, violin; Pierre Viallant, cello; Kai de Becker, double bass; Alex Park, guitar (not pictured).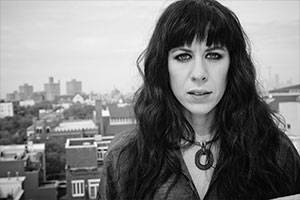 Composer-in Residence, Missy Mazzoli (2015-2016)