Music Adjunct Professors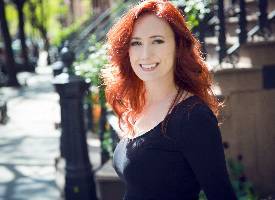 Kate Bass, a recent transplant to Los Angeles from NYC and originally from Anchorage, Alaska, performs extensively across the country in many varying musical genres. She made her principal Off-Broadway New York City Center debut as Josephine in H.M.S. Pinafore and continues to tour nationally in the role for over 4 years with the New York Gilbert and Sullivan Players. She appeared as Princess Ida in Princess Ida at the NY Skirball Center for the Performing Arts, and as the Musical Guest for 24 Hour Plays Off-Broadway at the Atlantic Theater Company. She appeared twice at Geffen Hall at Lincoln Center; both as a soloist with the New York Philharmonic under the baton of Case Scaglione, and in the Emmy-nominated production of Carousel, televised on PBS's "Live at Lincoln Center." In recent years, she has sung at Carnegie Hall (Der Vampyr, The Messiah, Verdi's Requiem, Elijah), Alice Tully Hall at Lincoln Center (La Farsa Amarosa), and has performed in recital at the 92nd Street Y, The Austrian Cultural Forum, and the Museum of the City of New York, among others. She has performed in cabaret at the Metropolitan Room and (le) poisson rouge in New York, and at the Hotel Café in Los Angeles. She has recorded as a soloist for numerous film scores by Arturo Cardelús, as well as for Persian singer Hafez Nazeri's Grammy Award-nominated album "Untold," released on the SONY Classical label. Kate Bass is also a composer and singer-songwriter; her debut album, "Maya," was released in August 2012, and her first single aired on British radio in early September 2013. She released her new EP, "More", in February 2016 and her new crowd-funded album, "Songs of the Open Road," was released this May 2017 at the Hotel Café in Hollywood. She is also on faculty at Los Angeles City College. http://www.katebassmusic.com
---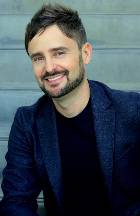 Music Theory, Aural Skills
Professor Matthew Brown, a native of Southern California, Matthew Brown completed his masters and doctoral studies in music composition at the USC Thornton School of Music, where he studied with Morten Lauridsen, Frank Ticheli, Donald Crockett, Frederick Lesemann, Randy Newman, and Tamar Diesendruck.
His awards include the 2003 Hans J. Salter Endowed Music Award, the 2007 Jimmy McHugh Composition Prize, the 2007 VocalEssence Welcome Christmas! Carol Contest, the 2010 VocalEssence Essentially Choral Commission, and the 2011 C4 Composition Competition. His works have been performed throughout the United States and internationally, by groups such as The Crossing, the Los Angeles Master Chorale, VocalEssence, the Antioch Chamber Ensemble, the Young New Yorker's Chorus, the Cincinnati Boychoir, the Gay Men's Chorus of Los Angeles, Midnight Winds, the USC Chamber Choir, the Los Robles Master Chorale, the De Angelis Vocal Ensemble, the USC Thornton Symphony, and C4.
He remains active in Los Angeles as a composer, copyist, arranger, performer, and teacher, and currently sings with many professional choral ensembles, including the L.A. Master Chorale, the L.A. Chamber Singers & Cappella, the De Angelis Vocal Ensemble, and Horizon Music Group.
---
Harp
Professor Maria Casale, a world-class concert artist is the gold medal winner of the 1989 USA International Harp Competition, and has received numerous awards for her performances. Her solo debut recital in 1990 at Alice Tully Hall, Lincoln Center, brought her critical acclaim. She was a featured soloist this past summer at the World Harp Congress in Prague, Czech Republic and also in 1990 Paris, France.
As a concert soloist, she has enamored audiences throughout the world, including Japan, Europe, Israel, Mexico, and United States. Among the prestigious list of orchestras that Professor Casale has performed solos with are the Israel Philharmonic, Los Angeles Philharmonic, and Orquesta Sinfonica National. Professor Casale has also performed with the Santa Barbara Symphony, San Diego Symphony, Los Angeles Chamber Orchestra, San Louis Obispo Mozart Festival, and Peter Britt Music Festival (Oregon). Currently she is Principal Harp with the New West Symphony, the California Philharmonic and the Downey Symphony. In April of 1999 she played the "Andrea Bocelli West Coast Tour of the Americas". In addition to her busy performance schedule, she teaches harp at Pepperdine University and California State University, Northridge.
Professor Casale began her harp studies at the age of six with Sister Emerentia at Marylhurst College in Portland, Oregon. In 1980 she entered the Julliard School of Music, studying under Susann McDonald, where she earned both her Bachelor and Master Degrees.
---
Violin
Tamara Chernyak, originally from St. Petersburg, Russia, started playing the violin at the age of five. She studied with Michael Viman and graduated with honors from the Rimsky-Korsakov College, Conservatory and post-graduate programs with degrees in both performance and pedagogy. While studying, she became a member of the Mihaylovski opera and ballet theater and in 1972 she joined the Leningrad Philharmonic.
In 1974, Ms. Chernyak emigrated to the U.S where she spent the summer playing at the Sarasota Festival and was awarded the Leonard Bernstein personal scholarship to play in the Tanglewood Festival. There she participated in master classes with Richard Burgin, Josef Gingold, and Joseph Silverstein. In September, Ms. Chernyak was appointed Associate Concertmaster of Kansas City Philharmonic and Concertmaster of Kansas City Opera.
One of the first women from Russia to become part of a major symphony orchestra, Ms. Chernyak joined the Los Angeles Philharmonic in 1976 and played 38 years in the Music Center, Hollywood Bowl and Disney Hall stages. She has appeared as a soloist several times including performances of Bartok's Violin Concerto with Zubin Mehta and concertos by Vivaldi conducted by Christopher Hogwood and by Carlo Maria Giulini.
In her orchestral career, Ms. Chernyak has worked with world-renowned conductors and soloists including Sir Simon Rattle, Esa-Pekka Salonen, Lorin Maazel, Joshua Bell, Lang Lang, Itzhak Perlman, Emmanuel Ax, Sarah Chang, Midori, Evgeny Kissin, Leila Josefowicz, Gil Shaham, Martha Argerich, Gidon Kremer, Yo-Yo Ma, John Williams and Gustavo Dudamel among others.
She has played in the Salzburg Festival, Austria; Stravinsky Festival, Paris; Shostakovich Festival, Los Angeles; and Mahler Festival, Caracas and performed on the most famous stages in the world, including La Scala, Kennedy Center, Royal Albert Hall, Concertgebouw, and Carnegie Hall.
Not a stranger to studio work, Ms. Chernyak has been part of hundreds of recordings, including iconic soundtracks such as Star Wars, ET, Close Encounters of the Third Kind, and Grammy award-winning Brahms Symphony No. 4. She has played with numerous jazz and rock artists like Ella Fitzgerald, Pink Martini, Herbie Hancock and performed with Andrea Bocelli and The 3 Tenors.
She is the founder of the Daria String Quartet and served as the Calabasas Chamber Orchestra's Concertmaster and soloist, performing throughout Southern California and touring in Europe. Ms. Chernyak's chamber music collaborations include her performances with Christian Zacharias, Lars Vogt and others. She was a founding participant of the Green Umbrella Contemporary Music series and regularly performed at the Japan American Theatre and Gindi Auditorium.
Ms. Chernyak has been recognized as one of the most dedicated and respected teachers in Southern California in both her private teaching practice and as a regular member of Gold Coast and International Beverly Hills festivals. She has served on the faculty of the Los Angeles Philharmonic Institute and has been a member of the Pepperdine University music faculty since January 2015.
She currently lives in the San Fernando Valley with her family.
---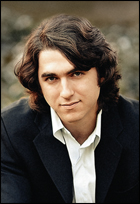 Guitar
Anastasios Comanescu is a promising, young guitarist in the Los Angeles area. He was a finalist at the 2009 California A.S.T.A. competition and grand prizewinner at the 2011 Pacific Guitar Festival. His debut solo classical record, "Epitaphios" (2011), features the music of Narvaez, Tansman, Barrios and Theodorakis. It is available on iTunes, Amazon and CDBaby.
In 2010 Comanescu began a new musical project with internationally acclaimed lyric tenor Charles Castronovo, performing guitar and arranging music for the ensemble. Their program, entitled Charles Castronovo's Italian Songbook, consists of popular Neapolitan, Sicilian and Italian folk songs. Past performances, including a debut at the famous Zipper Hall in Los Angeles, have been received with critical acclaim. Performing Arts Live writes of an "extraordinary performance.... A grand program of famous arias and Neapolitan Songs...(Castronovo) was accompanied by an impressive five piece musical ensemble." Their debut recording "Dolce Napoli: The Neopolitan Songs" is available on iTunes and Amazon. The 2012 - 2013 concert season will see the group perform around the world.
Comanescu is a founding member of the "Gi-táhr Duo", a successful collaboration with guitarist Austin Grant (2009). Their eclectic programming has garnered praise from guitar virtuoso Christopher Parkening as "an exciting, young, American guitar duo of this generation". More recently he has also shared concerts with esteemed Slovenian guitarist Mak Grgic.
Comanescu studied flamenco guitar with Charles Sedlak and classical guitar with David Dueñas prior to college. He earned a Bachelor's degree in 2010 from Pepperdine University where he studied classical guitar with Christopher Parkening. Comanescu completed his Master's degree at the University of Southern California under Scott Tennant in 2012.
In addition to classical guitar, Comanescu has studied contemporary, jazz and flamenco guitar. Past teachers include electric guitar virtuoso Steve Trovato and Falla Guitar Trio members Kenton Youngstrom and Adam Del Monte.
Anastasios has been a member of the music faculty at Pepperdine University since Fall 2011.
---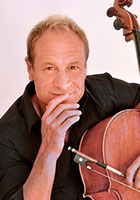 Cellist
Andrew Cook, cellist, has excited audiences both as a soloist and ensemble artist with his "strong soloistic style and rich immediate sound" throughout the United States and abroad. Mr. Cook received his bachelors degree from the Peabody Conservatory under Stephen Kates and in 1987 went to study with Lynn Harrell as a scholarship student at the University of Southern California. Concert appearances have taken Mr. Cook throughout the United States, Mexico, France, Moscow, St. Petersburg, Central Asia and Egypt. As a member of the Peabody Honor String Quartet, Mr. Cook performed live broadcasts for National Public Radio and Radio France, a command performance for Princess Grace of Monaco, and a performance at the Palace of Versailles. In 1988, he joined the Valcoeur String Quartet who were artists-in-residence at the University of Arizona in Tucson.
In 1990, Mr. Cook represented the U.S. at the Ninth International Tchaikovsky Cello Competition in Moscow. He has been a guest artist with the Ensemble of Santa Fe and the Lark String Quartet and has also been a guest at the Cerventino International Festival, Musica Da Camerata Festival, Grand Teton Festival, Aspen Music Festival, Music Academy of the West and San Miguel de Allende.
Mr. Cook is very active in the Los Angeles music scene and has been a regular guest with the Los Angeles Philharmonic, joining them on two recent European tours. He has also worked with the Pasadena Symphony and the Los Angeles Chamber Orchestra.
Mr. Cook was a founding member of the Vista Trio which has performed worldwide and has released two recordings on the Vision Records label. He has released his own solo compact disc of beautiful short concert pieces for cello and piano entitled "After a Dream". He is also working on a DVD of J.S. Bach suites for solo cello with AIX and BMG.
He has served on the faculties of Goucher College, Pepperdine University, and California State University Northridge. He is the co-founder and director of the Gold Coast Chamber Music Festival and Gold Coast Concert Artists. He has been a faculty member of the Fairbanks Summer Arts Festival. He is currently professor of cello at Pepperdine University and Artist-teacher at Pasadena Conservatory and maintains an active private studio. Mr. Cook is also active in the recording, television and motion picture studios working on music scores for John Williams, Randy Newman, James Horner, Marvin Hamlisch, Barbara Streisand, Whitney Houston, and others. He is in great demand not only as a performer but also as a teacher, lecturer, and educator.
---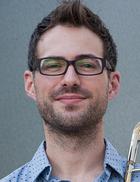 Jazz and Trombone
Originally from St. Paul, MN, Nicholas Daley is an active freelance trombonist in the greater Los Angeles area where he regularly performs with a diverse collection of ensembles ranging from orchestras to jazz, salsa and pop bands, while playing recording sessions for video game, television and movie scores. Noted performances include playing with the Los Angeles Philharmonic, Poncho Sanchez Latin Jazz Band, Broad Stage Celebrity Opera Recitals, MUSE/IQUE, Pasadena Master Chorale, Pete Myers Orchestra, Frank Stallone, Jazz on the Latin Side All Stars, Buddy Rich Band, Disneyland Band and early music ensembles Tesserae, San Diego Bach Collegium,Tenet and Dark Horse Consort.

Nicholas attended Oberlin Conservatory to study with James DeSano, where he earned a Bachelor of Music degree. Subsequently, he moved to Los Angeles, attending the University of Southern California for a Master of Music degree. He maintains a private teaching studio in addition to work with the Oakwood Brass Outreach Project, Harmony Project, and Idyllwild Arts Academy.
---
Guitar
Kevin Enstrom is an up and coming guitarist in the Los Angeles area. Originally from Ontario, Canada, Kevin has performed throughout the U.S, Canada, and Europe, playing works by Torroba, Tedesco, Rodrigo, Dyens and many more. In 2014 Enstrom co-founded the "Orpheo Guitar Quartet" along with guitarists Tomasz Fechner, Christian Cruz, and Sean Mulholland, premiering on KUSC's radio concert hour at the Los Angeles County Museum of Art. The quartet began touring recital halls, schools, and correctional facilities showing the beauty and versatility of the classical guitar. Recently Enstrom and The Orpheo Quartet performed alongside Grammy-winning guitarists Scott Tennant, Andrew York, and Bill Kanengiser at the Pasadena Conservatory of Music. The group was later awarded the "Outstanding Ensemble Award" from the Thornton School of music at the University of Southern California.

Outside of live performances, his love of many styles has given him the opportunity to record with many artists backed by both major and independent record labels. Some of his musical contributions have been heard at the 2016 Los Angeles Film Festival, on VH1, as well as MTV shows "Finding Carter", "Awkward", "The Real World", and "Are You the One?".

Enstrom received his bachelor's of music from Pepperdine University in 2014 studying under world-renowned classical guitarist, Christopher Parkening. And, in 2016, graduated Magna Cum Laude with a Masters of Music from the University of Southern California, where he studied under Scott Tennant of the LAGQ.
---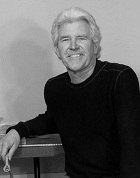 Percussion
Scott Higgins has been a freelance percussionist in Los Angeles since 1975. Groups that he performs with on a regular basis include The Hollywood Bowl Orchestra, Pasadena. Santa Barbara, New West and Long Beach Symphonies. From 1976 to 2005 he was a frequent extra player with the Los Angeles Philharmonic. He has recorded with the Los Angeles Philharmonic, Hollywood Bowl, Long Beach and Santa Barbara orchestras. His work in Opera and Ballet include Los Angeles Opera, Joffery Ballet, ABT, and New York City Ballet. For the past 20 tears, he has also been very involved in the performance of New Music . He has been involved in the world and west coast premieres of such composers as Pierre Boulez, John Adams, and William Kraft. He is a frequent performer for the Los Angeles Philharmonic New Music Group, Monday Evening Concerts, and The Ojai Music Festival. Performances in Europe include the Lucerne, Edinburgh, and Salzburg Music Festivals. In addition to playing in the pit for Opera and Ballet, he has played a lot of the major Broadway Musicals that have been staged in Los Angeles. Shows include Cats, A Chorus Line, Miss Saigon, Candide, Swan Lake, Ragtime, and the 41/2 year run of Phantom of The Opera. His work in the recording industry includes motion pictures, T.V. film, jingles, and record work with popular artists. Motion picture credits include scores by John Williams, David Newman, Don Davis, Disney Animated features, and Earnest Troost. For T.V. Film he has played on many movies of the week, Hallmark Hall of Fame Productions, weekly drama and cartoon shows . C.D. recordings include projects ranging from the Los Angeles Philharmonic New Music Group, to Judy Collins, Ray Charles, Coldplay and David Benoit.
---
Clarinet
Mary Gale, clarinetist with the Los Angeles Opera Orchestra for twenty-five years, played in the first production of Wagner's Ring Cycle in Los Angeles. She has played with the Santa Barbara Symphony, Los Angeles Master Chorale, Los Angeles Chamber Orchestra, Los Angeles Philharmonic, Long Beach Opera Orchestra, Joffrey Ballet Orchestra, Royal Ballet Orchestra, Los Angeles Concert Orchestra, William Hall Chorale, and Honolulu Symphony. She is principal clarinetist of the Amara Ensemble and was featured as guest principal clarinetist with the San Diego Symphony. She performs in the Motion Picture, TV, and Recording Industry.
Known for her exquisite tone, musicality and sensitive ensemble playing, her major teachers were Mitchell Lurie, Harold Wright, and Larry Combs. She studied chamber music with Marcel Moyse and James Galway, and breathing techniques with Arnold Jacobs. She attended the Music Academy of the West with Maurice Abravanel, conductor, where she was a scholarship recipient and winner of the Simon Kovar Award for outstanding performance. She is a recipient of the Theodore Presser Foundation Award. A graduate of California State University, Northridge, she later was professor of clarinet there for twelve years. She was also a faculty artist at the Idyllwild Summer Music Festival for more than ten years and at the Fairbanks Alaska Music Festival. Other summer festival appearances include the Hindemith Festival in Oregon and California and the San Luis Obispo Mozart Festival.
Artists she has worked with include Plácido Domingo (as singer and conductor), José Carreras, Vladimir Chernov, Joyce DiDonato, Renée Fleming, Eric Halfvarson, Anna Netrebko, Luciano Pavarotti, Samuel Ramey, Erwin Schrott, Frederica von Stade, Carol Vaness and Rolando Villazón, as well as conductors Richard Armstrong, Philippe Auguin, Richard Bonynge, Valery Gergiev, Grant Gershon, Kent Nagano, Julius Rudel and Simon Rattle. In musical theater, she has worked with Richard Burton, Christine Ebersole, Robert Goulet and Richard Harris.
Mary Gale is married to conductor James Martin and has two daughters and two stepdaughters who all share a love and passion for the arts.
---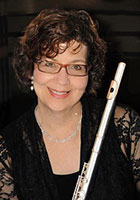 Flute
Flutist
 Flutist Susan Greenberg enjoys a versatile career as soloist, chamber musician, symphony player, and recording artist. The Los Angeles Times has described her playing as "brilliant," "elegant" and "supple," and has lauded her "panache" and "musical projection." As a member of the Los Angeles Chamber Orchestra from 1975-2011, she was a frequent soloist on both flute and piccolo, premiering a concerto for piccolo by Bruce Broughton and performing a concerto for flute, alto flute and piccolo written for her by Gernot Wolfgang. Ms. Greenberg has also appeared as guest soloist with the San Francisco and Oakland Symphonies, the Santa Monica Symphony, the Napa Valley Symphony, and at the Hollywood Bowl. She has performed with the Los Angeles Philharmonic, L.A. Opera, New York City Opera, American Ballet Theater, Joffrey Ballet, as well as at the Casals, Ojai and Martha's Vineyard Music Festivals. Ms. Greenberg was the principal flutist for the Hollywood Bowl Orchestra's tour of Japan, and has received the "Most Valuable Player" award on the flute from the National Association of Recording Arts and Sciences.
Ms. Greenberg began her career performing throughout the U.S. and Canada, Europe and the Middle East, as principal flutist with the Roger Wagner Chorale and Orchestra. She was a fellowship recipient to Tanglewood and to the Music Academy of the West. She received both her B.A., cum laude, and her M.A. from UCLA. Ms. Greenberg is also a speaker for the Los Angeles Opera Speaker's Bureau. Ms. Greenberg is presently an adjunct professor at Pepperdine University and has also taught at California Institute of the Arts and Occidental College. Ms. Greenberg is the Co-Artistic Director of Chamber Music Palisades, now celebrating its sixteenth season (www.cmpalisades.org). She often performs at LACMA and at the South Bay Chamber Music Series. Ms. Greenberg has recorded for over 500 motion pictures and is the flutist for The Simpsons television show.
---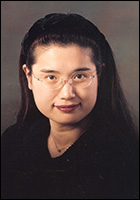 Piano
Born in Japan, Dr. Hiroyo Hatsuyama began playing the piano at the age of three. After earning BM with honors in Japan, Dr. Hatsuyama participated in numerous master classes with such renowned artists as Lubov Chimofeeva (Russia) and Klaus Shilde (Germany). She continued her music education studying with Professor Elena Shishko at the St. Petersburg Conservatory in Russia and Professor Kevin Fitz-Gerald and Dr. Alan Smith at the University of Southern California, Thornton School of Music in the United States of America.
As a recipient of full-tuition Dean Scholarship and Teaching Assistantship at the USC, she completed both degrees, Master of Music in Piano performance and Doctor of Musical Arts specializing in Keyboard Collaborative Arts with great interest in chamber music. She was invited to play for the master classes for Martin Katz, Midori Goto, Eudice Shapiro and Ruggiero Ricci.
As a versatile pianist and harpsichordist, Dr. Hatsuyama frequently performs as a recitalist and collaborative artist, and serves as an enthusiastic educator for musicians of all ages. Her teaching experience of more than 20 years includes coaching for Junior Chamber Music and Beverly Hills International Music Festival.
Dr. Hatsuyama has been successfully teaching not only piano instruction but also chamber music, harmony, music history, music theory and aural skills with global approach in her teaching method. After teaching at the University of La Verne and the California State Polytechnic University, Pomona, she joined the Pepperdine University as an adjunct faculty in 2011.
---
Tuba
David embarked on his musical journey in 1985 near Pittsburgh, PA, achieving degrees in music from the Eastman School of Music (B.M. '96), University of Arizona (MM, '00) and the University of Southern California (DMA, '11). His major teachers include Sam Pilafian, Daniel Perantoni, Jim Self, Norm Pearson, Cherry Beauregard and David McCollum; a list of iconic figures diverse in talent whose pedagogical ideas have helped Dr. Holben discover his unique sound and versatile style of playing. David has performed with the San Diego Symphony and Pops orchestras, Santa Barbara Symphony, Opera Santa Barbara, New West Symphony, Pasadena Symphony and Pops Orchestras, Hollywood Bowl Orchestra, L.A. Opera, Nyobi and Sterling Brass Quintets and other professional ensembles across the Southwestern United States. He has performed with artists such as Victor Vanacore, Jeff Tyzik and Andrea Bocelli, and his solo appearances have taken him from Fresno to France, from Greensburg to the Great Lakes performing innovative programs of new music.
http://dpholben.wix.com/tubadave
http://www.holbenpub.com
---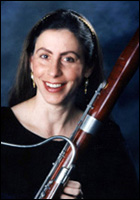 Bassoon
Leslie Lashinsky plays lots of low notes. Her orchestral credits include the L.A. Philharmonic, Israel Philharmonic, L.A. Opera, Bolshoi, ABT and Joffrey Ballets, Long Beach, Glendale and Pacific Symphonies, L.A. Chamber and Hollywood Bowl Orchestras, and many theatrical productions. She has played bassoon and contrabassoon on many soundtracks, including Jurassic Park, The Lion King, The Matrix Trilogy, Star Trek X, The Chronicles of Narnia and Enchanted as well as chamber music recordings.Leslie has toured the world with Zubin Mehta, Leonard Bernstein and Esa-Pekka Salonen. Her original music and multi-media works have been included in Lincoln Center's "Serious Fun Festival", The Los Angeles Festival, Jacob's Pillow Dance Festival and New Music Across America. Leslie holds an MFA degree from The California Institute of the Arts and a BA degree from Middlebury College. She has taught at Art Center College of Design and is currently on the faculty of Pepperdine University. She directs "Go For Baroque" Productions.
---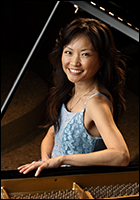 Piano
Dr. Kyung Lee is a gifted artist who emigrated from Korea to the United States at age 9. She made her debut with orchestra at age 10 and her first television appearance at age 11. She won numerous competitions from Florida Federation of Music Clubs and was awarded many scholarships, including a 10-year scholarship allegiance from Miami Music Club.
Upon entering University of Miami, she won the prestigious Van Steenberg Scholarship which is awarded to an incoming freshman at the university's music department open instrument competition. At age 21, she won the West Regional Chopin Competition in the 21 to 29-year age category. She was the winner of the Outstanding Keyboard Student of University of Miami Music Department where she received her Bachelor of Music degree with major in piano performance.
She continued her studies at University of Southern California where she earned both her Master of Music degree and Doctor of Musical Arts degree with Piano Performance Major. She is now a very active teacher and member of the Music Teachers' Association of California, having served as both Vice President and President of the MTAC-Conejo Valley Branch.
Dr. Lee's teaching experience spans over 20 years, that of Conejo Valley beginning in the year, 2000. Her students' accolades include winning SYMF competition, Southern California Junior Bach Showcase, and Conejo Valley Contemporary Fall Festival Gold Medal, among others. In addition to her private studio, she has taught group music lessons at a local music academy for 8 years. Her strengths lie in versatility of teaching styles and the depth of understanding her students. Such forte is reinforced by her minor fields in music education with emphasis on early childhood music, and piano pedagogy. Consequently, her expertise lies, not only on the technical and musical levels, but also on the levels of cognitive and emotional development.
Dr. Lee is active in the music community, and is an enthusiastic supporter of the performing arts and organizations, especially the Thousand Oaks Philharmonic. She is serving on the board of T.O. Philharmonic and is committed to giving back to the community by performing regularly in benefit recitals.
---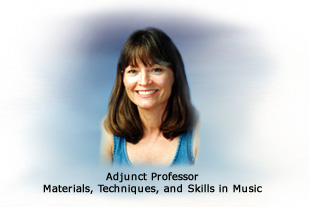 Violin
Mrs. Lockrem received her B.M. and M.M.Ed from USC as most outstanding music education graduate. She served as adjunct music faculty at Pepperdine University since 1992. Bonnie began her career teaching in the SMMUSD in 1973 as elementary music specialist, as well as instrumental music director at Malibu Junior High, coordinator of Stairway and head of the elementary music department. Founder of the Malibu Music Seminar, she conducts youth symphonies, presents clinics, served as CMEA Orchestra representative, and as secretary for CalASTA. Bonnie plays violin in several symphonies including Santa Monica Symphony and Topanga Symphonies. She is past President and Lt. Governor of Optimist International and has earned Malibu Outstanding Educator, Malibu Dolphin, PTA Honorary Service, SCSBOA Outstanding Educator, and the CMEA Southern Section Outstanding Music Educator Awards..
---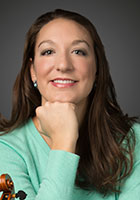 Violin
Based in Los Angeles, violinist Cosima Luther has been a featured soloist on National Public Radio, KUSC, televised concerts on PBS, and has performed in sixteen countries around the world. She has shared the stage with artists such as Stevie Wonder and Janet Jackson. Equally passionate as a teacher and conductor, Cosima is a violin teacher for the Harmony Project and Gustavo Dudamel's Youth Orchestra of Los Angeles (YOLA) and the conductor of the Expo Youth Ensemble (EYE), an orchestra from YOLA at EXPO. She recently accompanied her YOLA students to Super Bowl 50 where they performed during the Halftime Show with artists Coldplay, Bruno Mars, and Beyonce. In addition to her private studio, Cosima is adjunct Professor of Violin at Pepperdine University. Luther rigorously pursues her conducting career and was recently guest conductor of the Western States Honor Orchestra Festival of Colorado. Cosima is co-founder and co-director of Rocky Mountain Fiddle Camp (RMFC) in Colorado, now entering its 18th season. Over the last three years, RMFC, in conjunction with the Harmony Project, have provided scholarships for over 30 Harmony Project students to attend RMCF, often giving them their first opportunity to travel outside of Los Angeles.
---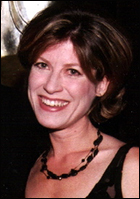 Voice
A graduate of the University of Miami with emphasis on Studio Recording and Jazz Vocal Performance, Lori has extensive vocal experience as a recording artist, commercial session singer and live performer, and her songwriting has earned her Billboard Magazine's Songwriter of the Year Award. She was the director of DePaul University's Jazz Vocal program from 1991-1997 and is a vocal clinician for the National Association of Recording Arts and Sciences (the GRAMMYS) with emphasis on jazz and contemporary vocal instruction. She currently teaches voice at Pepperdine University, is the founder and Executive Director of Chick Singer Night, a national performance network for female artists (www.chicksingernight.com), and is the founder and President of Breathe - A Foundation for the Artist, a not-for-profit 501(c)(3) corporation dedicated to the needs of all artists.
---
Piano
Native of Boston, Massachusetts, pianist Beverly Min Thiagarajan enjoys a versatile career in music as a soloist, collaborative pianist, opera coach, and teacher. She received her D.M.A. in Keyboard Collaborative Arts from the University of Southern California after receiving a M.M. in Chamber music and Accompanying from the Shepherd School of Music of Rice University, and B.M. and M.M. in Piano performance and Literature from the Eastman School of Music.
She has participated in the Sarasota Music Festival, Banff Chamber Music Festival, Cours International de musique in Morges, Switzerland, and Aspen Opera Theatre Center as a fellowship pianist and coach. She has been a member of the Eastman Contemporary Music Ensemble, Shepherd School Contemporary Music Ensemble, and the USC Thornton School Contemporary Music Ensemble, performing on the Los Angeles Philharmonic Green Umbrella Series at Zipper Hall. As an accomplished solo pianist and chamber musician, she has performed in numerous venues across USA, Germany, Korea, Netherlands, and Switzerland. Her teachers include Natalya Antonova, Bernadene Blaha, Brian Connelly, Kevin Fitz-Gerald, and Alan Smith.
Dr. Thiagarajan is currently on the faculty at Pepperdine University in Malibu, California and Chapman University in Orange, California, where she teaches piano, vocal and instrumental coaching.
---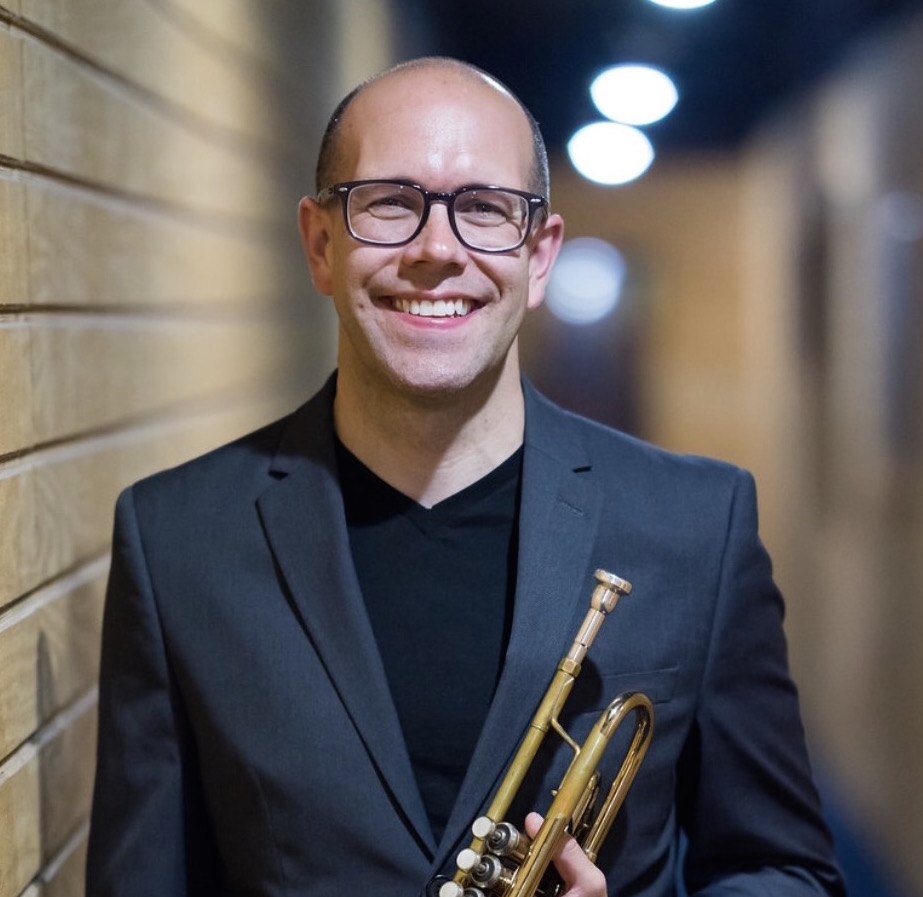 Trumpet
Originally from Des Moines, IA, Dustin McKinney is a Los Angeles based freelance trumpet player and teacher.
Prior to moving to Southern California, he studied trumpet at DePaul University in Chicago, IL. Dustin has performed with the Hollywood Bowl Orchestra, Santa Barbara Symphony, and Golden State Pops Orchestra. He can also be found playing lead trumpet in the orchestra pits of many Los Angeles area theaters, various big bands, and as a substitute with
the world famous Disneyland Band.
As an active chamber musician, Dustin is a co-founder 3brass, a Southern California based brass trio. This award winning ensemble released their first album, An Offering, in June of 2012 and is available on iTunes.
Dustin currently serves as the adjunct professor of trumpet at Pepperdine University in Malibu, Occidental College in Los Angeles, and coaches brass chamber music at the California Institute of Technology in Pasadena.
Dustin McKinney is a Yamaha Performing Artist.
---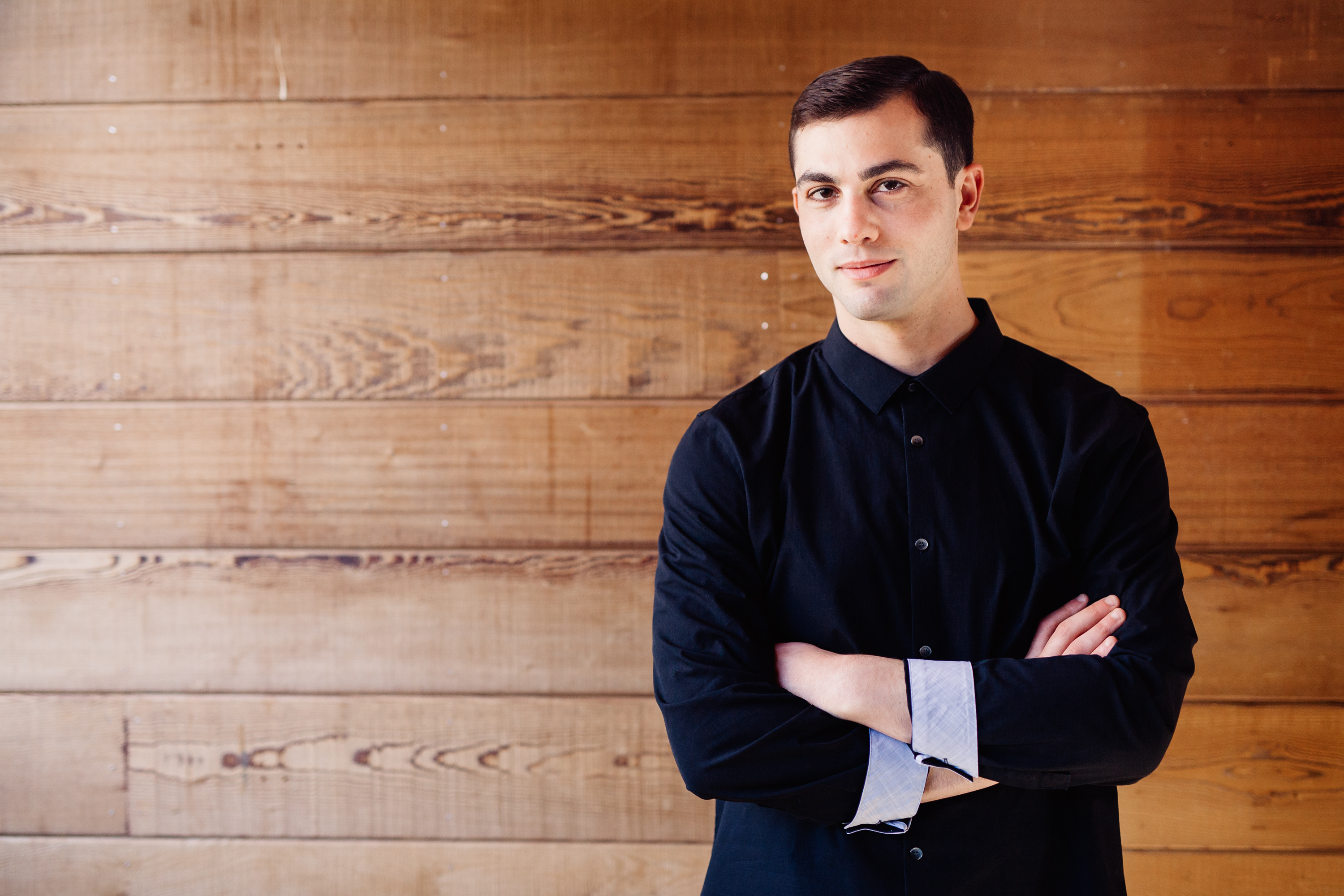 Piano
Daniel Newman-Lessler is music director of the Music Academy of the West Children's Choir, conductor of the UCSB Chamber Choir, Kadima Senior Philharmonic, and assistant conductor of the Los Angeles Zimriyah Chorale. He occasionally serves as assistant conductor for the Santa Barbara Symphony and was the conductor for the Rubicon Theatre's production of West Side Story. He teaches piano at Pepperdine University. Daniel has performed and recorded with Andrea Bocelli, Natalie Cole, Jennifer Hudson, Mary J. Blige, David Foster, and appeared on the sixth season of Glee. He serves as the High Holiday Cantor at Temple Ner Ami.

He has won piano concerto competitions organized by Southwestern Music Festival, Music Teachers Association of California, and the Thousand Oaks Philharmonic. Daniel performed chamber music as cofounder of the Singer Chamber Players. He was music director of
Camarillo's Harmony for Humanity Daniel Pearl World Music Days Festival for ten years. His research on Dave Brubeck's Gates of Justice received grant funding from University of the Pacific. His compositions have been performed by the Torrance Civic Chorale, Los Angeles Zimriyah Chorale, and USC Thornton University Chorus. Daniel graduated cum laude from the University of Southern California with an M.M. in Sacred Music from the USC Thornton School of Music and a B.M. in Piano Performance.
String Bass
Barry Newton, a Los Angeles native, studied at the University of Portland and received his B.F.A./ M.F.A. from the California Institute of the Arts. He has studied extensively with notable bassists including Tommy Thompson, Fred Tinsley, and Peter Rofe. His orchestral credits include Hollywood Bowl Orchestra, New West Symphony, and the New York Philharmonic. Barry has worked with such eminent conductors as Leonard Bernstein, John Mauceri, John Williams, and Boris Brott. He has accompanied Yes, Chicago, Moody Blues, The Scorpions, Elton John, Brian Wilson, The Three Tenors and Andrea Bocelli, among others. Barry's dedication to contemporary performance practice has included regular performances with the Cal Arts New Century Players directed by David Rosenboom. His jazz experiences have lead him to performances with Peter Erskine, Anthony Braxton, Buddy Childers and the Dave Pell Octet. Barry often works and composes with various Rock/Pop projects on the west coast. His current group 'Kiss the Frog' is an assortment of pop, electronica, and experimental improvisation. His interest in non-western music has guided him to regular performances with the Indonesian gamelan group 'Bali and Beyond' and Suzanne Teng's 'Mystic Journey' an eastern/western hybrid collaboration. Barry has been the recipient of scholarship awards by the Ahmanson Foundation, the Surdna Foundation, and the Doris Duke Charitable Trust Foundation. Barry currently lives with his daughter Hannah in Topanga, California.
---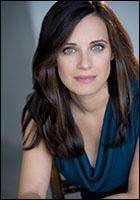 Voice and Materials, Techniques and Skills in Music
Ida Nicolosi, a "bright, beautiful soprano voice" (Kansas City Star) holds both her Bachelors in Music Education and her Masters in Vocal Performance and Pedagogy from Westminster Choir College in Princeton, New Jersey. She completed apprenticeships with the Des Moines Metro Opera and the Janiec Opera Company. Ms. Nicolosi has sung with the Spoletto Festival USA, Lincoln Center Festival in NYC, Kansas City Puccini Festival, Opera Iowa, Lyric Opera of Kansas City Educational Outreach Troupe, The Gotham Chamber Opera, The Des Moines Metro Opera, Brevard Music Center, Blacksburg Master Chorale, and the Kansas City Civic Opera. She has performed a variety of roles including Lisette (La Rondine), La Rana (La bella dormente nel bosco), Despina (Cosi fan tutte), Pamina (Die Zauberflöte), Sister Constance (The Dialogues of the Carmelites), Susanna (Le Nozze di Figaro), Mabel (The Pirates of Penzance), and Lucy (The Telephone).
Equally excelling in opera, oratorio, and early music, Ms. Nicolosi has performed the soprano solos for such works as Bach's B-Minor Mass and St. John Passion, Handel's Dixit Dominus and Gloria, Mozart's Solemn Vespers, Haydn's Lord Nelson Mass, Vivaldi's Gloria, Mendelssohn's Elijah, and Vaughan-William's Dona Nobis Pacem. Ms. Nicolosi is also a sought-after performer of contemporary music and her performances of Olivier Messiaen's Poemes pour Mi and George Crumb's Apparitions received high acclaim. As a choral musician, she has sung with Armonia Early Music Ensemble, KC Collegium Vocale, and is currently a member of the Simon Carrington Chamber Singers.
This year's recent performances included the world premiere of James Eakin's Flowers Over the Graves of War at Carnegie Hall presented by Distinguished Concerts International New York and her fourth season with the Simon Carrington Chamber Singers. Upcoming concerts include an art song recital in Shreveport, Louisiana and a full period Messiah with the Kansas City Baroque Consortium.
Ms. Nicolosi taught voice at the Conservatory of Music and Dance at the University of Missouri-Kansas City for five years shortly after pursuing an artist diploma in opera performance. She currently teaches courses in music education, music appreciation, and studio voice at Pepperdine University.
Ida Nicolosi is recognized for her command of a great breadth of repertoire that encompasses opera, oratorio, early music, and new music. She made her Carnegie Hall debut in 2012 singing the world premiere of James Eakin's Flowers Over the Graves of War presented by the Distinguished Concert International New York. Nicolosi has sung with the Spoletto Festival USA, Lincoln Center Festival, Kansas City Puccini Festival, Opera Iowa, Lyric Opera of Kansas City, The Gotham Chamber Opera, The Des Moines Metro Opera, the Kansas City Civic Opera, the Jewell Early Music Festival, and the Simon Carrington Chamber Singers.
Ms. Nicolosi lives in Malibu with her husband and son and teaches voice and courses in Music Education at Pepperdine University. Ida taught voice at the University of Missouri-Kansas City for five years and holds both her Bachelors in Music Education and her Masters in Vocal Performance and Pedagogy from Westminster Choir College in Princeton, New Jersey.
---
Aki Nishiguchi, oboist, is an active performer and teacher in the Los Angeles area. She has completed a Doctorate of Musical Arts in oboe performance at the University of Southern California where she studied with David Weiss, Joel Timm and Allen Vogel. While at USC she had been the recipient of a number of awards including the Tony Sayre Memorial Scholarship, Colburn Foundation Early Music Performance Scholarship, USC Chamber Music Award, USC Collegium Ensemble Award and USC Early Music Ensemble Award. Beyond her interest in standard solo and orchestra repertoire, she has devoted much of her study at USC to performing New Music and Early Music. She was an oboist for the USC Contemporary Music Ensemble for four years and performed with the Los Angeles based contemporary music group, What's Next? Ensemble. Aki's passion for Early Music has led her to study performance practice and period instruments including baroque oboe, renaissance shawms, dulcian and recorders under the direction of Adam Gilbert, Rotem Gilbert and Paul Sherman. As an early woodwind player, she has performed with early music groups including Ciaramella, Musica Angelica, Bach Collegium San Diego, California Bach Society among other ensembles. She currently serves as director of the Performing Arts Academy Advanced Music Program at Diamond Bar High School where she teaches Music Theory, Aural Skills, Music History and coaches numerous chamber ensembles. Aki can be heard on a recording of Ciaramella from Yarlung Records and on two albums of newly composed guitar concertos featuring USC guitar faculty from Doberman-Yppan Publishing.
---
Viola
Mr. Picken is Associate Principal Viola of the Los Angeles Opera Orchestra, Principal Viola of the Pasadena Symphony, and Principal Viola of the Los Angeles Master Choral Orchestra. He has lent his talents to the Los Angeles Philharmonic, the Los Angeles Chamber Orchestra, and the Oregon Bach Festival. In addition to his busy performance schedule, he teaches viola at Pepperdine University, The Colburn School in Los Angeles, as well as his private studio.
Mr. Picken is a dedicated pedagogue. His students have matriculated into many of the top music schools in the country including Juilliard, Oberlin Conservatory, New England Conservatory, Boston University, Colburn Conservatory, and USC. His students have won awards at numerous competitions, including the Johansen International, Mondavi Center Young Artists, Voce, Fischoff Chamber Music, Palisades Young Artists Award, and the Kiwanis Solo Competition in Los Angeles.
An avid chamber musician and founding member of the Pasadena String Quartet, Mr. Picken has performed with the Music Guild concert series in Bel Air, the Gold Coast Chamber Music Festival, the Rocky Ridge Music Festival, Chamber Music Unbound, the Green Lake Music Festival, Sunday's Live at LACMA, Lake Chelan Bach Festival, the Nevada Chamber Music Festival, the South Bay Chamber Music Series, the Seal Beach Chamber Music Festival, the Enlightenment Chamber Music Series, and has been an invited guest artist with the Felici Piano Trio, and the LaFayette String Quartet. Additionally, Mr. Picken records frequently in the motion picture studios and can be heard on the soundtracks of such movies as Ratatouille, Master and Commander and Finding Nemo.
---
Voice
Meredith Pyle Pedley is a Los Angeles based professional singer, actor, teacher, and vocal contractor. Originally from Houston, TX, Meredith grew up singing from a very young age. She received her Bachelors of Music from Baylor University where she sang with the Baylor Chamber Singers, A Capella Choir, and ShowTime! musical theater ensemble. Later, she went on to Oklahoma City University for her Masters in Music studying with the legendary Florence Birdwell and mentored by Tony-award winners Kristin Chenoweth and Kelli O'Hara. While at OCU, she became known for her vocal versatility starring in both musicals and operas.
Meredith has performed all over the country on a variety of stages including TV and Film, musicals, live cabarets, and concert halls. Here in LA, she works primarily as a SAG-AFTRA session singer and can be seen and heard on TV and film projects such as Disney's Mulan and Frozen 2, The Nun, Minions 2, X-Men Apocalypse, Apple's The Morning Show, Netflix's Disenchantment, and many more. Meredith has sung with the LA Phil, LA Master Chorale, LA Chamber Orchestra, and currently sings with Tonality and Chorosynthesis. On the teaching side, Meredith has taught at Notre Dame and Harvard-Westlake schools and is known for focusing on musicianship and classical technique instilling principles that allow the performer to conquer a wide range of musical styles.
---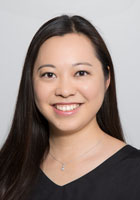 Piano
Solo Performance Accomplishments
3rd place Carmel Music Festival (2007)
Winner of USC Concerto Competition (2004)
Featured soloist with the USC Symphony under Yehuda Gilad (2004)
Featured soloist with the Culver City-Marina Del Rey-Westchester Symphony under Frank Fetta (2002)

Composition Accomplishments
Winner of the Composition for Orchestra and Featured with the Asia America Youth Symphony (2003)
Composition featured in the Asia America Symphony Concert (1995)
"Junior Original Concert" graduate—Yamaha (1998)
Selected to perform at the International Junior Original Concert in Japan (1993, 1997, 1998)

Teaching Experience
Adjunct Piano Instructor at Pepperdine University (2018—present)
Yamaha Junior Original Concert Composition/Performance Program Consultant/Specialist (2014—present)
Orff Music Teacher at Peninsula Montessori School (2013—2019)
Private Studio (2000—present)
Collaborative Experience
American Contemporary Ballet Inferno/Burlesque (2017, 2018, 2019)
Rehearsal pianist for Anne Akiko Meyers (2017—Present)
Pianist for Los Angeles Master Chorale (2016)
Piano Concerto Accompanist (2008—present)
Chamber Music Pianist (2008—present)
Teaching Assistant for Keyboard Collaborative Arts (University of Southern California) (2008—2013)
---
Violin
Alexander Treger, noted violinist, gifted educator and accomplished conductor, has joined the Pepperdine University Music Department as an Artist-in Residence in Fall 2013. The Russian-born Treger, studied with renowned violinist David Oistrakh at the prestigious Moscow Conservatory – he often refers to these six extraordinary years as the most influential in his development as a musician. After a few years with the Moscow Radio Orchestra led by Gennady Rojdesvenski and with the Israel Chamber Orchestra, where he held the post of Concertmaster/Soloist, Mr. Treger moved to the United States and joined the Los Angeles Philharmonic in 1974. He became Assistant Concertmaster in 1978, and was appointed Concertmaster in 1985, a position he has held for 25 years. Mr. Treger won high praise for his numerous solo performances with the Los Angeles Philharmonic at the Dorothy Chandler Pavilion and at the Hollywood Bowl, under the direction of Zubin Mehta, Carlo Maria Giulini, Simon Rattle, Pierre Boulez, Vladimir Ashkenazy, Valery Gergiev, Yuri Temirkanov, and Esa-Pekka Salonen. He has also appeared as a soloist with other major U.S. orchestras, including the San Francisco, Denver, Dallas, and Houston Symphonies. An avid chamber performer, he has collaborated in concerts with Radu Lupu, Yefim Bronfman, André Previn, Bernard Greenhouse, and Emanuel Ax.
Recognized for his inspiring work with promising young musicians, he held the position of violin professor at UCLA from 1977 to 1997, and he has given master classes around the world. He is currently the Music Director of the American Youth Symphony and Music Director/Conductor at Crossroads School where he has developed a youth chamber orchestra of the highest caliber. Under his leadership, the American Youth Symphony has performed at Carnegie Hall and Walt Disney Disney Concert Hall, and received the hands-on support of world class musicians, including Yefim Branfman, Sarah Chang, Midori, Johannes Moser, Alan Silvestri, and John Williams. He has developed the orchestra into a first-class training ground for young musicians of the 21st century.
---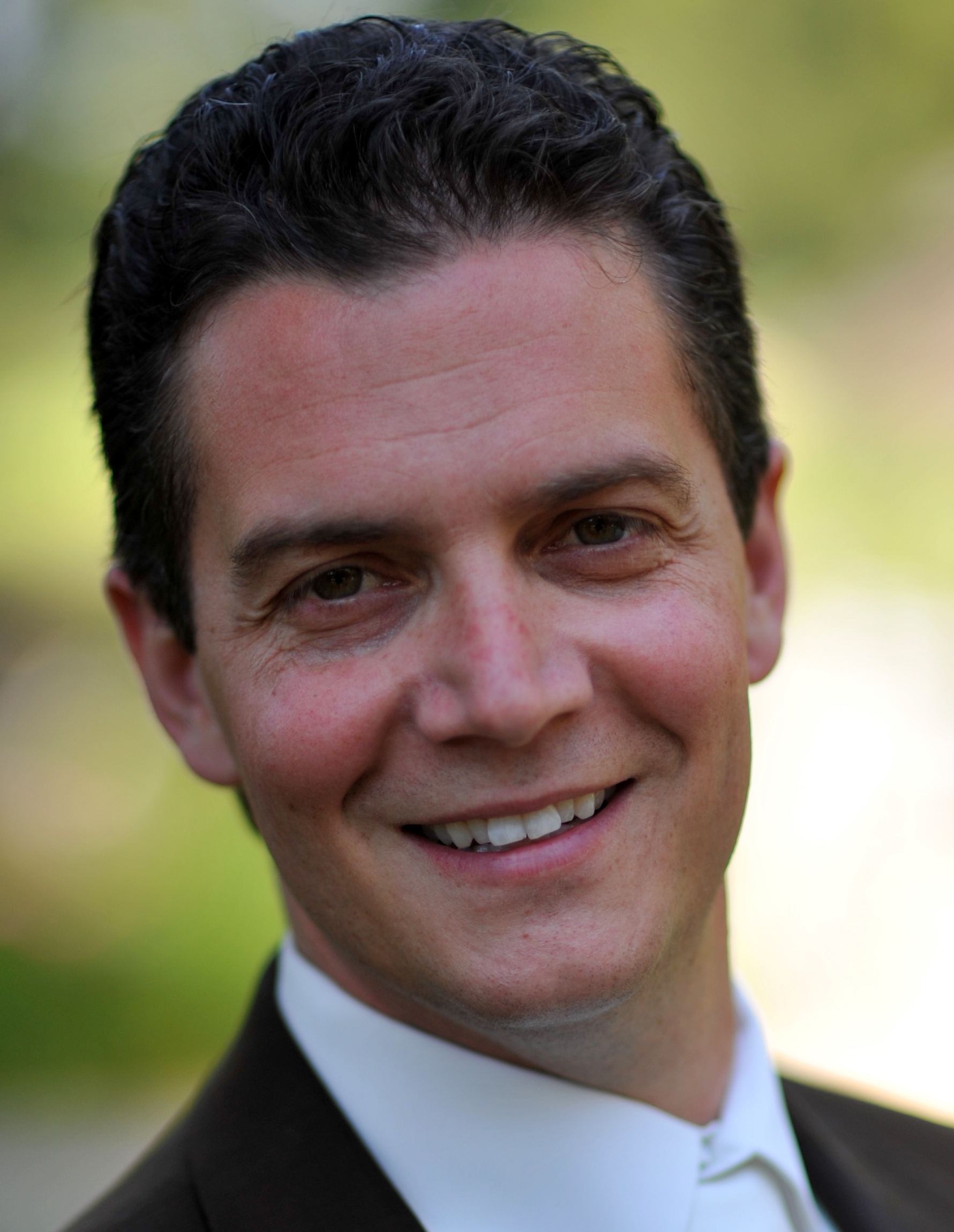 Saxophone
Vince Trombetta III comes from a very musical family. From grandfather to father, music and teaching music were always part of the household. Teaching has always been a great passion for Vince, as he loves to impart the knowledge he has learned throughout the years. Vince went to the University of the Arts in Philadelphia where he earned a Bachelor of Music. Upon his return to the Los Angeles area, he began touring with Ben Vereen and the Brian Seltzer Orchestra.
Vince has been an active member of the Los Angeles music community since 1995 and has worked on such live television shows as "Dancing with the Stars" and "American Idol." He has also performed with many great musical legends such as Frank Sinatra Jr., Steve Lawrence and Eddie Gorme, and Keely Smith.
---