Art and Art History Lecture Series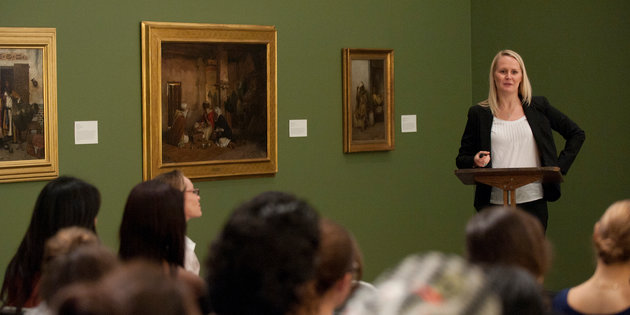 Our Art and Art History Departments bring internationally renowned scholars, artists, gallerists, and curators to campus to discuss their research, scholarship, work, and the process.
Upcoming Lectures
Visiting Scholar, Dr. John Berninghausen, Professor Emeritus of Chinese at Middlebury College will deliver two lectures in March:
March 30: Wednesday, 5:00pm — lecture "Building Strong Asian Studies at Liberal Arts Colleges: Challenges Past and Present," followed by a reception in the Fireside Room.
March 31: Thursday, 4:00pm — lecture "Adventures in Collecting: Paintings by New Literati Artists in Contemporary China" followed by a reception in the Weisman Museum.