Busines Administration: Clubs and Activities
Accounting Society
The purpose of the Accounting Society is to promote the study of accounting on campus, to expose students to the opportunities involved in the accounting profession, and to create a network of students who share an interest in accounting.
Alpha Kappa Psi
Co-ed Business Fraternity
Alpha Kappa Psi is the premiere developer of business leaders.
The Alpha Kappa Psi Fraternity was founded on October 5, 1904, at New York University and was incorporated on May 20, 1905, as the first professional business fraternity. It was founded on the principles of educating its members and the public to appreciate and demand higher ideals in business and to further the individual welfare of members during college and beyond. Since its incorporation, the fraternity has excelled in developing influential leaders all over the world and continues to cultivate young individuals in many of its established chapters. With chartered chapters on more than 300 campuses in the U.S., Canada and the UK, and nearly 240,000 initiated members, Alpha Kappa Psi is the largest business fraternity. The established presence of the fraternity extends all over the globe and boasts the largest network of professional business men and women including hundreds of past and present world-renowned leaders like Malcom "Steve" Forbes Jr., James C. Penny, Ronald Reagan, Richard Nixon, and more.
The main focus of Alpha Kappa Psi is to provide leadership development, personal and professional training and the fundamental ingredient higher education misses -- experience. Through professional development, educational programs, community service, and a hands-on application of formal education, members of Alpha Kappa Psi use the business skills they are taught in the classroom to acquire life skills such as the art of compromise, consensus building, project management, team building, and networking.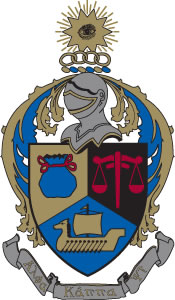 Delta Sigma Pi
Delta Sigma Pi is a professional fraternity organized to foster the study of business in universities; to encourage scholarship, social activity and the association of students for their mutual advancement by research and practice; to promote closer affiliation between the commercial world and students of commerce; and to further a higher standard of commercial ethics and culture and the civic and commercial welfare of the community.
Today, Delta Sigma Pi has over 300 collegiate and alumni chapters and over 226,000 members around the world.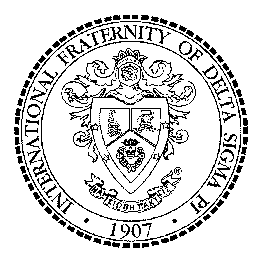 The Rho Upsilon chapter of Delta Sigma Pi was installed at Pepperdine University in November 2011. Over the course of a few years, we have grew tremendously and have achieved the highest level of chapter recognition, Chapter of Excellence. For the year 2012-2013, The Collegian of the Year for the South Pacific Region was awarded to Brother Alan Lai of the chapter, and the chapter also received two national awards: Outstanding Chapter and Outstanding Professional Activities.
Our alumni have gone on to work in various careers in companies such as Ernst & Young, General Electric, Burger King, and Dreamworks. Others have started their own businesses.
Our focus is to help our members with personal and career development; we want to train young professionals to be leaders in their community and to bridge the gap between academia and the professional world. If you would like to join or would like further information about us, please email Pepperdinedsp@gmail.com.
Pepperdine Microfinance Club
The Pepperdine Microfinance Club provides loans to entrepreneurs all over the world in locations where economic opportunities are otherwise absent. Our club recognizes that microfinance is not a charity. We aim to empower individuals by providing them with a sustainable method to lift themselves out of their current circumstances and achieve success. Internationally, we lend through Microfinance Institutions (MFIs) such as Kiva and Opportunity International. Domestically, we have launched a program that lends to entrepreneurs in the south Los Angeles community through the Al Wooten Jr. Heritage Center. This initiative promotes Pepperdine's mission to prepare students for lives of purpose, service and leadership by educating the Pepperdine community about microfinance, providing capital for select entrepreneurs and showing students the possibility of pursuing a Christian vocation in finance. For more information, please e-mail pepperdinemicrofinance@gmail.com.
Pepperdine Entrepreneur Club
The Pepperdine Entrepreneur Club is an invitation-only society of extremely driven students who focus on personal development, networking, and expanding their horizons. We are a rapidly moving club and are expanding to offer private consultation to nightclubs in LA, Rock & Republic, and Rockstar Energy drinks among others.

Our club is made up of three parts:
First, every week CEOs, Angel Investors, or Business Strategists come to speak to our club as speakers in the Rockstarpreneur Speaker Series. They offer unique and personal insight into their respective fields, many also and pitch jobs or internships to members of the club.
Second, the Entrepreneur club has partnered with Pepperdine's Graziadio Business School. This provides our group with an unbelievable chance to interact one-on-one with a MBA students who are eager to provide insight and open doors to business connections.
Third, this club is NOT for just ENTREPRENEURS, this club IS for GAME CHANGERS. We want students who are ready and eager to explore the world of networking, business, and new ideas, while being challenged with opportunities far beyond our age group. This is why we have created an undergraduate-only business competition with a $15,000 award called the Whitecap Competition. It is a distinctly unique business plan competition that couples financial reward with personal training and mentorship so that great ideas become realistic realities.
We are an invitation-only club, however we are interested if you feel you would be a valuable addition to the core. For more information please contact us:
"It's not about defining who you are, but discovering who you can be." -www.launchem.org
Rotaract
Pepperdine Rotaract is the premiere service and professional networking club at Seaver College on the Malibu campus of Pepperdine University. It is devoted to making a difference in local and international communities, developing students' professional and leadership skills, and connecting students to leaders in all fields, especially business.
Rotaract clubs throughout the world are sponsored by various clubs of Rotary International. Rotary International consists of 1.2 million professional men and women worldwide who are dedicated to the principle of service above self. Pepperdine Rotaract is a past recipient of the outstanding international service award for the United States, Canada and Caribbean for its work with children in San Felipe, Mexico.
Sports Business Association
The Sports Business Association is an organization dedicated to educating members about the sports business industry, providing opportunities to gain real-world experience, and helping members, alumni, and employers connect through networking, work experience, and community involvement.
SBA is comprised of ambitious individuals who love sports and hope to pursue a profession in the sports business industry. They host numerous networking opportunities, arrange exclusive guest speaker events, embark on group outings to sporting engagements, set up fundraising and volunteer activities and constantly seek new avenues for career growth.
Most of SBA's focus is directed to the SBA Guest Speaker Series, a forum created to network with and learn from professionals in the industry. Through these interactions, members are given deeper insight into the sports business world—and therefore gain a competitive edge in the market.
If you would like to join SBA or would like further information, please visit the SBA on the Peppervine.