The Benefits of Working on Campus
Imagine an opportunity in which you can expand your network, make new friends, grow professionally, serve your university, get paid, and have fun. While opportunities like these may seem hard to come by, all are probable experiences when you become a student worker on campus. If you're not convinced that having an on-campus job is right for you, here are a few of the reasons why becoming a student worker was one of the best decisions I made at Pepperdine.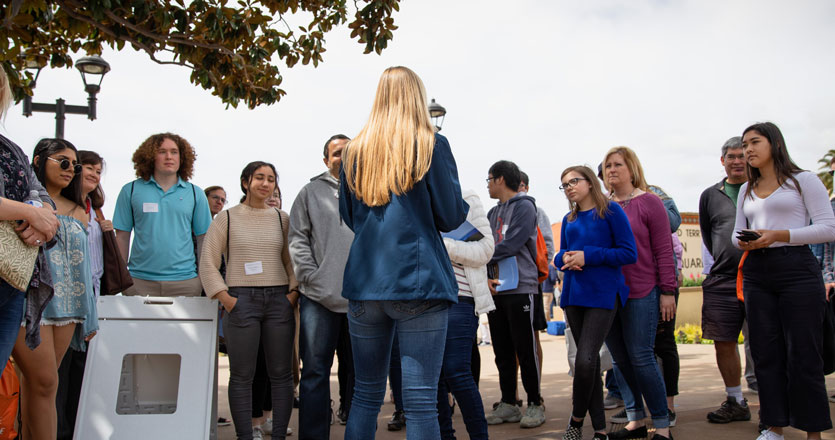 1. Course-Friendly Schedule
On-campus employers understand the demands on a college student. Almost all jobs will work around your breaks and final exams, making sure that school is still your first priority. On-campus job schedules are school-friendly, and they allow you to work a quick shift in between classes or quickly walk to work from your dorm. It is so convenient!
2. Endless Professional Development Opportunities
Many on-campus jobs provide a number of ways to help you grow professionally. Since I first started working as an on-campus tour guide, my skill set has grown immensely. Serving as a tour guide has improved my time management, attention to detail, public speaking, ability to communicate with a diverse group of people, and computer-software skills. I now have tangible experience for my resume that I am certain will greatly enhance my applications for future positions.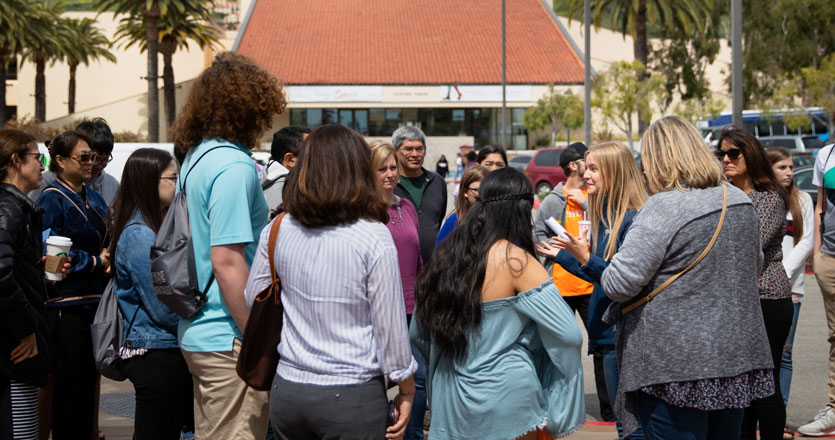 3. Network, Network, Network
Being a student worker has significantly expanded my Pepperdine network. I am constantly meeting and engaging with staff, professors, peers, other students and families from all around the world. Throughout the week I work with 20 other students from a variety of levels and majors, some of whom have become my best friends. We frequently enjoy office bonding events like pumpkin carving, ice cream runs in L.A., game nights, and holiday parties. It has been an incredible opportunity to form close relationships with students who I wouldn't have otherwise met.
4. University Service
Of course the financial incentive is great, but the most rewarding part of my role has been the opportunity to serve Pepperdine. I am constantly reminded of how proud I am to be a Wave. Working for the University has greatly enhanced my knowledge, passion, and appreciation for my school, and I am grateful to work for an organization that appreciates their student workers and cares for them so well. Working at Pepperdine has been a wonderful experience for me, and it can be for you too!