Student to Staff: Transitioning into a Career at Pepperdine
Five years ago, almost to the very day, I received an email that would change my life forever: "Congratulations! I am pleased to offer you admission to Pepperdine University . . ."
When I began the college application process, I thought I knew exactly what I was looking for— a school with strong academics, a great study abroad program, and opportunities to grow spiritually. I wanted a college that would "support my educational career and beyond," but what did this really mean? I longed for a campus community that would guide and encourage me as a student and alumna. Now, as a staff member, I understand what it's like to be truly supported by Pepperdine in every capacity.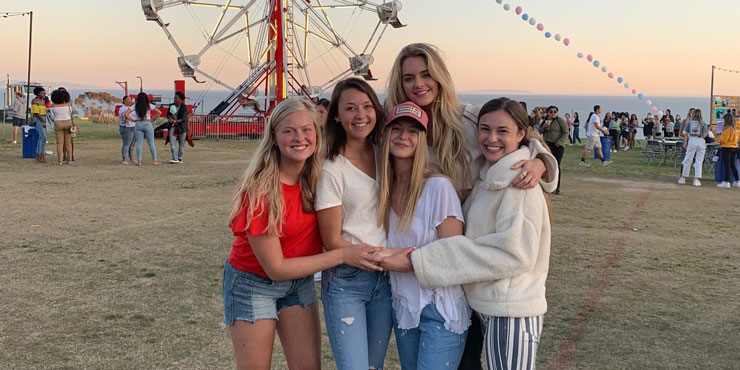 Student Experience
I came into Pepperdine as a biology major . . . fitting for my job in admission, right? My general education courses provided a platform for me to discover my passions, strengths, and weaknesses in the classroom, and after exploring majors with my professors, mentors on campus, and career center staff members, I switched my major to psychology. The psychology courses paved the way in my career exploration process. At the time, I didn't know that the campus community would also assist in my professional development. Opportunities to get involved on campus were endless and easily accessible. I became involved with greek life, new student orientation, international programs, volunteer events, club convocations, and anything else I could squeeze in!
When my junior year rolled around, I was looking for an on-campus job where I could build community, serve my school, and continue with my professional growth. I decided to apply for a job in the admission office, and instantly fell in love with the work I was doing. I loved giving campus tours and sharing with prospective students and families the admiration I had for this university. I truly felt supported by Pepperdine in every way as I was growing as a student, and now I had the opportunity to provide this insight to others. I quickly learned that this was a community I wanted to remain part of after graduation.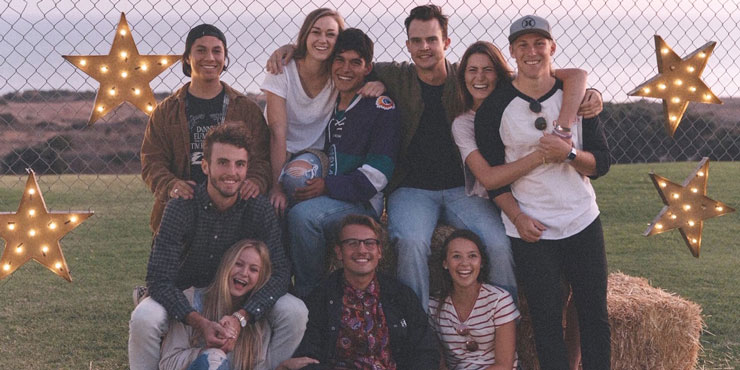 Becoming a Staff Member
Serving as an admission counselor these past eight months has allowed me to immerse myself even more completely in the Pepperdine community. Now I have the opportunity to get to know prospective students on a deeper level. Through their applications, I read about their dreams, shortcomings, aspirations, and passions. I read about all the lives they have impacted, whether that be a math teacher, school counselor, or soccer coach. My job grants me the privilege of bringing students into a place that I have called home for the past five years, and I feel confident and excited knowing that these students will be joining a community who has supported me through every stage of my own journey.
Looking back at that application process, I never thought that choosing a university would also mean choosing the place I would begin my career. Pepperdine has granted me invaluable opportunities to grow into the person I dreamed of as a student, the most proud alumna, and a very grateful and fulfilled employee. I would have never imagined I would be sitting here today, in my office, sending the same email to students that I received five years ago: "Congratulations! I am pleased to offer you admission to Pepperdine University . . ."