A Day in the Life of a Student-Athlete
Volleyball runs through my veins. My siblings and mom play the sport, and my dad has been a volleyball coach for 40 years, so it's no surprise that I started playing at an early age. Having played throughout high school, I wanted to continue while in college, but I also sought to be challenged academically. Thankfully, in Pepperdine, I found a university where the academics and sports programs are equally strong. The fact that the men's volleyball coaches believed in me and thought I would have would have a positive impact on the program was particularly encouraging.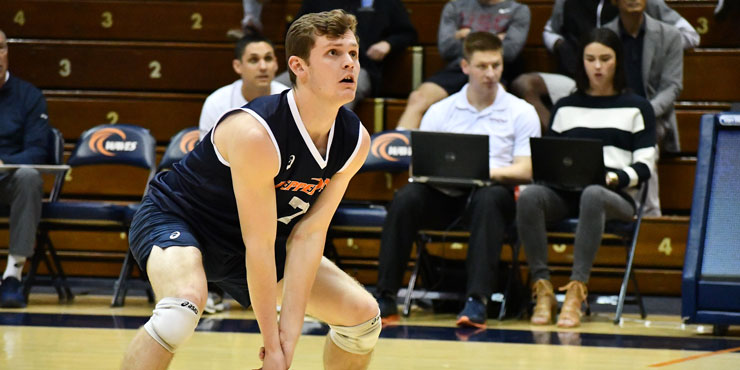 Day in the Life
Every morning I wake up in one of the most beautiful places I have ever been. With a clear view of the ocean, I usually get out of bed between 5:30 and 6 AM in order to be on time for our 7 AM practice.
The early wake up call wasn't too bad once I got used to it, and it's a sacrifice I'm willing to make to play libero on the men's volleyball team. Throughout my time at Pepperdine, I've come to appreciate the early start because by the time I have class, I'm awake and ready to go.
The duration of practice varies day to day and ranges anywhere from 20 to 30 minutes to three hours. On shorter practice days, we work in small training groups and on the longer days we have full team matches and lift weights in the gym.
On a daily basis and between practice, training, and classes, I carve out time to spend in Payson Library. Before I go home for the day, I try to complete all my assignments in there. While I log long hours studying and working on papers, the library is a great spot on campus to focus and work.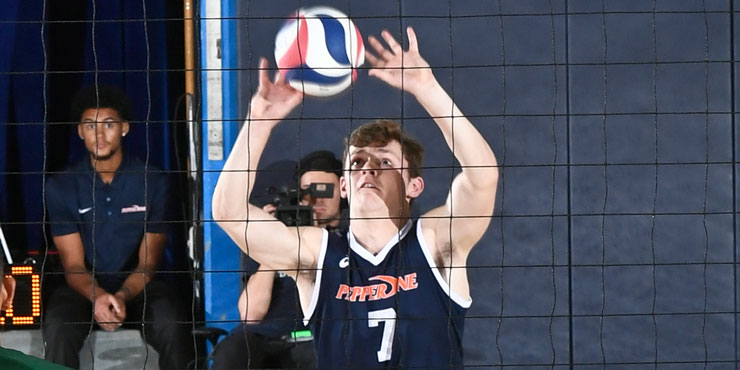 Balancing Athletics and Academics
Academically, Pepperdine is a very demanding school. Although managing both athletics and academics at a challenging university can be difficult, it's not as hard as you might think. The majority of my teammates and I spent all of high school managing both, so we're somewhat used to the pressure.
In addition to being used to finding a balance, we're given priority registration, which means we get to choose our classes early. This helps us fit them around our practice and match schedules.
Traveling for away games, especially when we have an assignment or test, requires some forethought. We have to hold ourselves accountable not only by communicating with professors before we leave, but also by creating time to complete assignments while we're on the road. Trips are a lot of fun, especially when we have the opportunity to travel outside of California, but they make it more difficult to stay up-to-date with assignments.
Despite the challenges that can come with competing and studying, I'm happy to be able to spend my college years doing what I love and would encourage others to find the balance of sports and academics—it's worth it.