Pepperdine: A Family Affair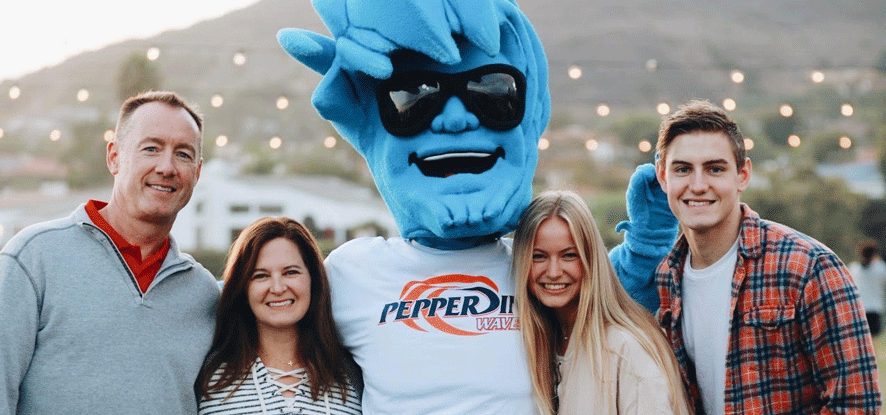 The Pepperdine experience is incomparable: the location, the study abroad opportunities, the faculty and staff mentorship, the rigorous academics, and the beautiful campus are truly exceptional. It's no wonder that after you see your sibling experience all that Pepperdine has to offer you might be tempted to follow them. While college may seem like the perfect time to get away from your siblings, attending the same university as my siblings made my experience that much better.
Share Tips and Tricks
Being the first in my family to attend Pepperdine, there were a lot of unknowns for me. How should I choose a roommate? What clubs and organizations would be best for me to join? Which professors will I connect with? How close is the nearest beach to campus?
When my brother came to Pepperdine one year after me, I was able to help answer some of those questions for him. I served as his personal tour guide and helped show him the ropes. It was so fun for me to get to help him move into a first-year residence and introduce him to all of my friends. Although there are an abundance of resources to help students navigate the unknowns of campus, I loved sharing in these experiences with him.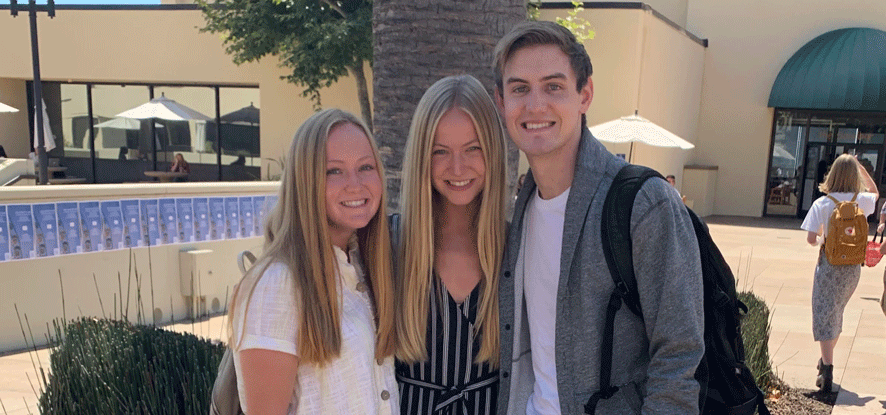 Home Away from Home
The amazing Pepperdine community readily serves as students' "home away from home," but having my brother on campus supplied me with a true piece of home. Even though we had different friends and didn't see each other every day, we were always there for each other. No matter what, I had someone to call on to go to the grocery store with me, go to a Pepperdine basketball game, meet me for lunch in the cafeteria, or study with. There were also so many experiences that we got to share together, like playing on the same intramural soccer team, hanging out with each other at Greek life formals, and worshiping together at convocation events.
A Family Affair
At Pepperdine, the staff, faculty, and student community quickly become your family, and having a sibling to share in this bond is so special. My parents loved visiting us both and getting involved with the community as much as possible. My mom joined the Parents Programming Board, and my dad flew out for Waves Weekend and ran the Malibu Marathon with us.
After I graduated, my younger sister chose to attend Pepperdine and has loved being there with my brother as well. Pepperdine became the perfect place where we could all connect with each other during our college years.
To attend Pepperdine was the best decision that my siblings and I ever made. We not only helped each other navigate everyday college life, but we always knew we had someone there cheering us on through the good times and the bad. The Pepperdine experience created an everlasting bond that we will all cherish in our family forever.