Best Study Spots on Campus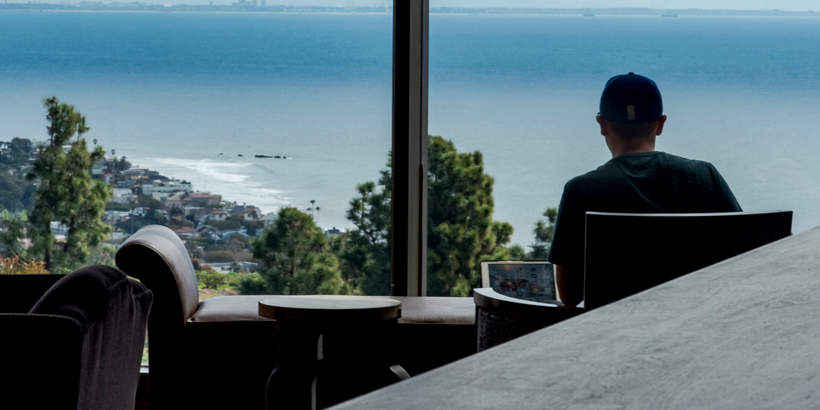 Located in the heart of Malibu and overlooking the Pacific Ocean, the views from Pepperdine University's campus are hard to beat. With panoramic views throughout, Pepperdine offers no wrong place to study. However, some spots provide more than a great place to take a selfie. Explore below for a collection of the best study spots on campus.
Payson Library
Located in the heart of main campus, the recently redesigned Payson Library offers something for every type of student. For students who work best in a quiet environment, a no-talking room fosters focus and concentration without audible distractions. For those working together, plenty of tables invite collaboration with classmates and friends. Book a study room for a guaranteed spot or snatch an oversized chair near one of the fireplaces to stay warm while you write a paper.
Starbucks and the Hub Patios
The perfect location for group work or partnered studying, both patios offer round tables that seat multiple chairs allowing you to have a successful study session and enjoy fresh air at the same time. Only a few steps away, Starbucks and Jamba Juice are the perfect choice for a quick caffeine break or a snack to help you power through.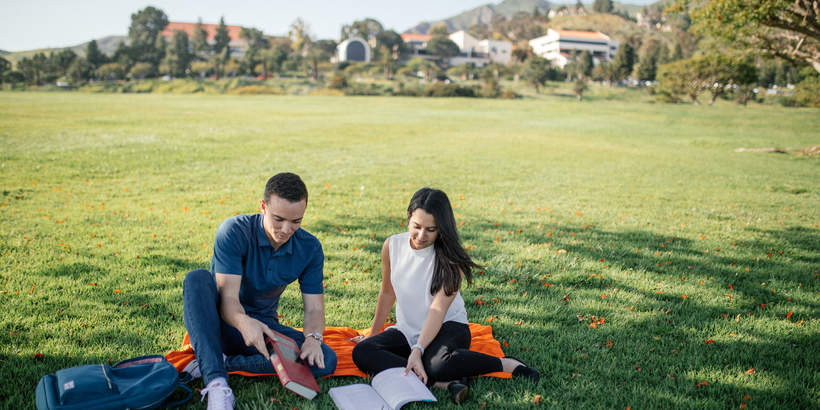 Alumni Park
Bring a blanket and walk down from main campus to set up a scenic study spot on Alumni Park. Featuring some of the best views on campus, you can simultaneously be productive and people watch. For an even better view of the ocean, or for a quick nap, bring a hammock to tie to the trees.
Drescher and Law Libraries
Whether you decide to hike the hill or hop on the shuttle, the Drescher Graduate Campus Library or the Harnish Law Library provide quiet environments. Both libraries are typically open later than Payson on Saturdays to allow you to stay in the study groove longer.
Bonus: Ralph's Beach
Commonly referred to as Ralph's Beach, the public entrance to the beach behind Ralph's grocery store off PCH is the ideal off-campus study spot. Grab a blanket and your class notes for a study session complete with views of the ocean and the sounds of crashing waves. Be sure to take a break and look up every now and then to spot dolphins on the horizon.
College is stressful. Take a breath, enjoy the view at one of these study spots, and know that you've got this.