Seaver Traditions: Signature Events
Years after graduation, what will you remember most about college? Most graduates have memories of living in dorms, spending all-nighters in the library, studying abroad, participating in a club, cheering on a sports team, and making lifelong friendships.
In addition to these typical college memories, Pepperdine alumni have a few more experiences to add to their memory bank. From a three-day homecoming celebration, to a day dedicated to serving others, to a truly one-of-a-kind tradition, these signature Seaver events make a lasting impression.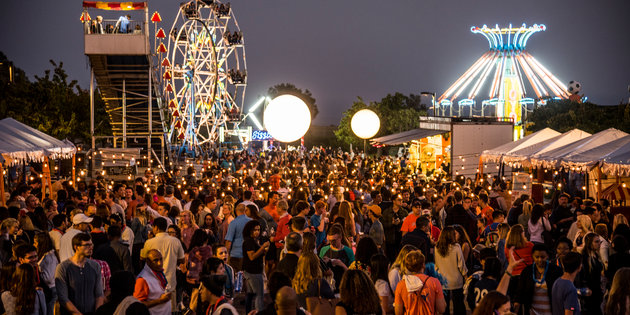 Waves Weekend
During the fall, students, faculty, staff, alumni, friends, and family reunite at the Pepperdine Malibu campus for Waves Weekend. As a combination of homecoming and family weekend, Waves Weekend features carnival games, rides, performances, food trucks, a lip-sync competition, alumni reunions, and much more.
The festivities are divided over three days with Saturday night ending in a concert at Alumni Park. Last year's concert featured country music sensation Hunter Hayes, and. previous headliners have included Rachel Platten, American Authors, Plain White T's, Andy Grammer, and Gavin DeGraw.
The weekend also serves as a kickoff for the Pepperdine women's and men's basketball season. Celebrated as Blue and Orange Madness, attendees gather at Firestone Fieldhouse for team introductions, contests, prizes, and the chance to win a year of free tuition by making a half-court shot.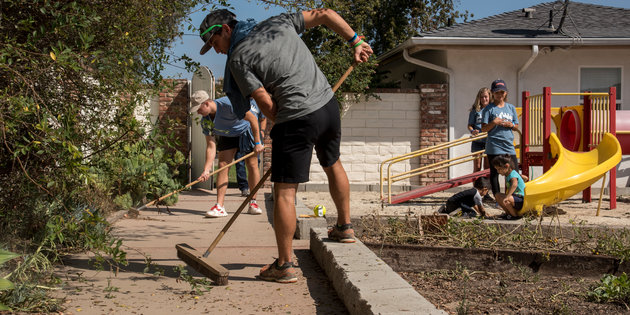 Step Forward Day
Every September, Pepperdine hosts Step Forward Day, a global day of service coordinated by the office of Community Engagement and Service where students, faculty, staff, alumni, and friends are invited to lend a hand in their nearby communities.
In 2017 Seaver College students had the opportunity to choose from one of six volunteer opportunities that ranged from local beach cleanup, to planting trees and tending to a children's garden, to serving formerly homeless families.
At the end of the afternoon, students return to Alumni Park for the Community Engagement Fair and are invited to reflect on their experience, engage in additional connection opportunities, and enjoy In-N-Out lunch.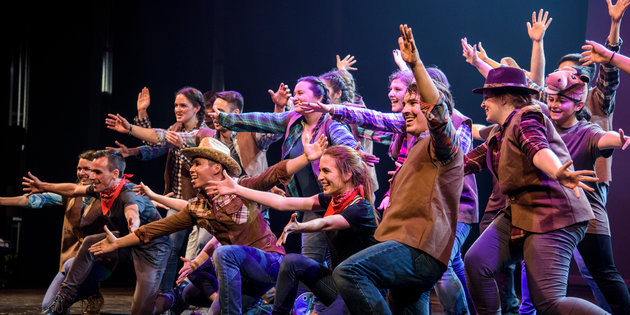 Songfest
Tracing its roots back to the early 1970s, Songfest is Pepperdine's longest-running student tradition. Every March, hundreds of students participate in the musical variety show that includes a live orchestra.
Performing in groups, students present a 12-minute musical based on an original script that includes songs, dance numbers, costumes, and set designs. With just two weeks to learn the material and create their set pieces, late-night rehearsals are common in the evenings leading up to the performance.
Judged by a panel comprised of community members and entertainment professionals, groups compete within several categories. The group that earns the highest overall score receives the Songfest Sweepstakes Award—bragging rights to boot.
Whether it's fond memories of concerts at Alumni Park, the satisfying feeling of giving back to the community, or the friendships made during a one-of-a-kind performance, Seaver College alumni fondly recall their experiences from Seaver's signature events. If you would like to participate in one of the University's events as an official Wave, contact your admission counselor.