Seaver Perspectives: Hosting Songfest
Most colleges and universities have traditions that are unique to their school. From the Polar Bear Swim at Dartmouth College to the Tortilla Toss at Baylor University to the Little 500 at Indiana University, traditions like these unite students, faculty, staff, and alumni.
At Pepperdine University, the longest-running student tradition is Songfest. Having just celebrated its 45th anniversary, the tradition consists of students competing against one another by performing original musical skits. Given just two weeks to create, design, compose, and rehearse their skits, Songfest continues to be one of students' most cherished college memories.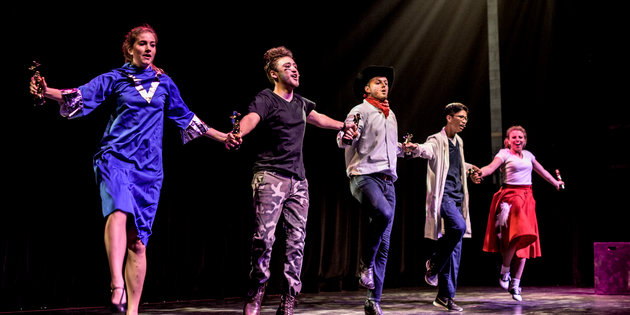 Hosting Duties
While performances are done in a group form, a small ensemble of students serve as Songfest hosts. Acting as a guide throughout the show, hosts introduce each performance as well as perform sketches and specially arranged music and choreography. Additionally, hosts serve as masters of ceremony for the closing awards and introduce each judge.
This year marked my second year as being a Songfest host, and I can say with confidence that, despite the demanding hours and amount of work, it was one of the best choices I've made in my undergraduate career. The phrase "hard work pays off" really comes to life when you're standing on the stage under the spotlight, loving every second of the long nights and countless rehearsals you put in prior.
While performing at Songfest is open to all students, hosts must audition for the role. The amount of hosts chosen each year varies although typically three to four students are selected. Although my experience differs from students who perform as part of a group, the host experience is exceptional.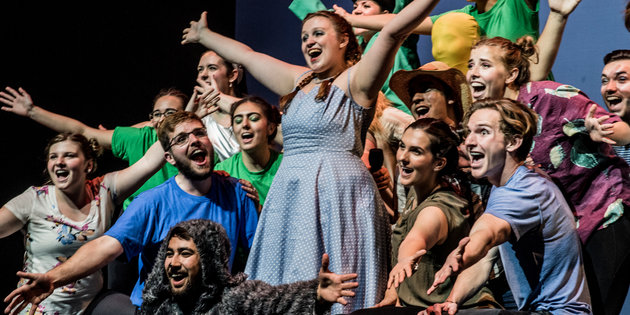 Forming a Lasting Bond
In the weeks leading up to performance week, Songfest hosts spend long nights and weekends at rehearsals. We pick the songs that we perform, write the skits, make the sets, and create the choreography all as a team. In spending so much time with one another, we became a family.
My experience as a Songfest host during my junior and senior year are completely different from each other—different theme, different songs, different skits, and most importantly different people. Yet, during both experiences, in the crucial time before opening week, we all panicked together and then worked as a team to put together the best show we possibly could.
While we might not have met without Songfest, because of our unique experience together, my fellow hosts have become some of my closest friends. Although the role of a Songfest host requires extreme dedication and a lot of work, participating in it as a host has been one of the best decisions I've made. If you have the opportunity to participate in Songfest in some capacity, I'd highly recommend it.