Pepperdine Portrait Series: A Conversation with Monique Go
Seaver College senior, Monique Go, kicks off the Pepperdine Portrait Series by sharing her experience serving on the Student Programming Board. In a conversation focusing on her role at the board, she shares how her position has shaped her overall college experience and what it's like to help produce one of the largest events on campus: Blue and Orange Madness.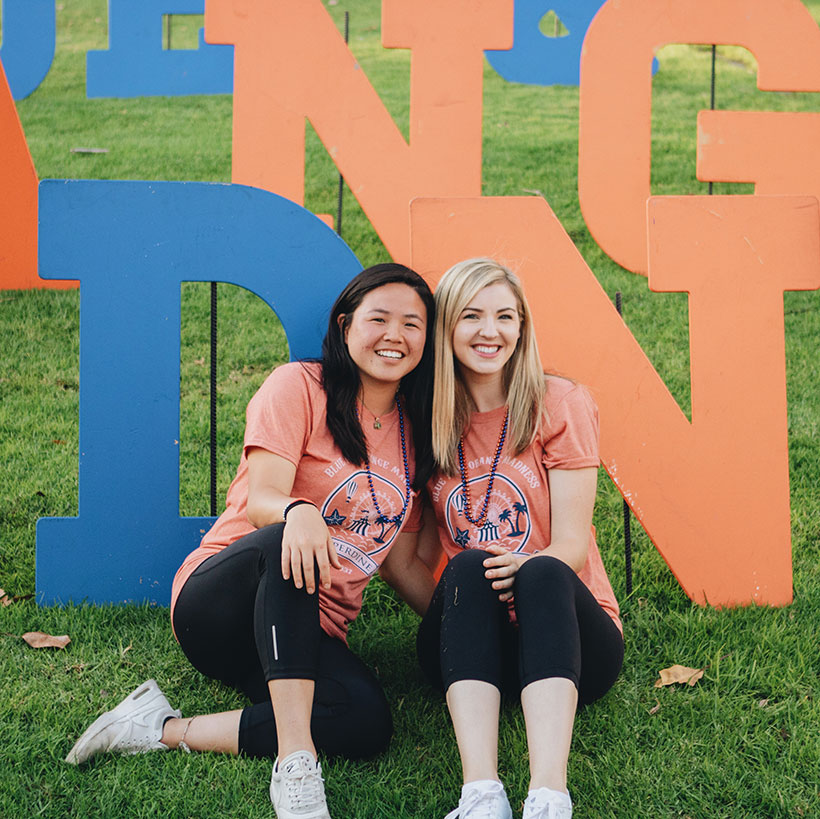 Working on Campus
What is your current job?
I work for the Student Programming Board, which is overseen by Pepperdine's Student Activities office. We are a group of students that plan events for the campus. We're divided up into different committees, and my committee works on special events. I put on large events for 2,000 to 3,000 students. My daily tasks consist of a lot of emails and a lot of researching, but it's a lot of fun because it's all about giving the student a fun experience.
What keeps you coming back to work?
I don't really feel like my job is work because it's so fun, which is something anyone would wish for. I'm really lucky because with every event I help to plan, I get excited about the finished product. It never feels like work.
How has working at the board shaped your Pepperdine experience?
This experience has opened my eyes to what kind of school we are and the beauty of the characters we have. We have so many types of students on campus. Learning about them––their background and their stories––has made me fall in love with this school all over again. I get to feel what this school is about because it's the students that define it.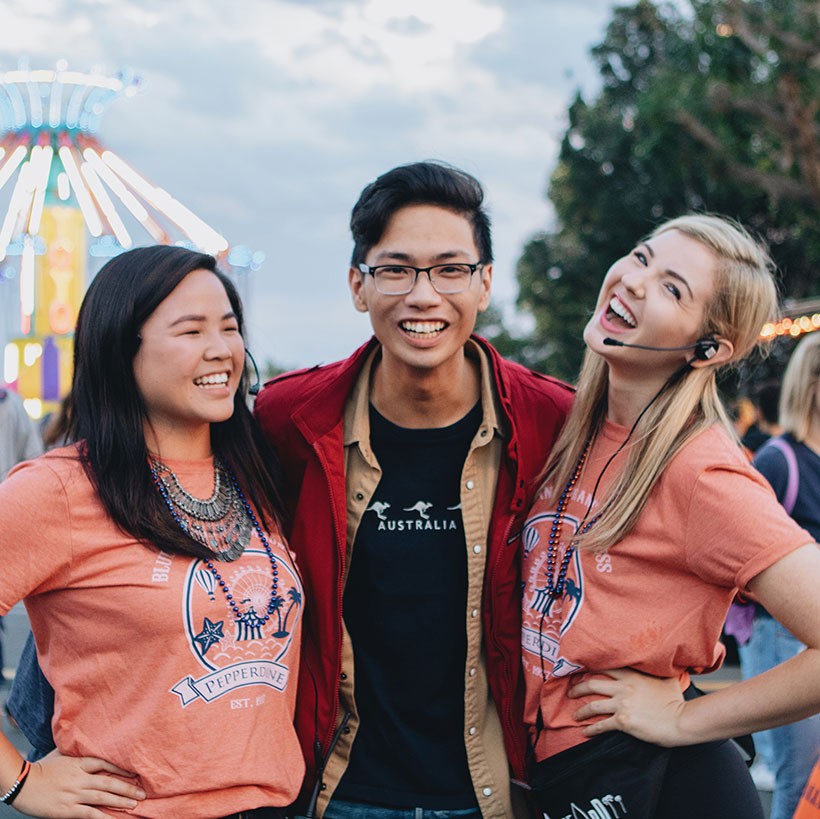 Blue and Orange Madness
What is Blue and Orange Madness?
Blue and Orange Madness is the earliest event of the year for my committee. It's a giant carnival that kicks off the basketball season, so instead of March Madness, we have Blue and Orange Madness. We have games, rides, food, and a ton of school spirit. We want the students to walk away with a bunch of energy for the basketball team at the start of their year.
What was your first experience with Blue and Orange Madness?
Way back when I was a freshman, I decided I wanted to be as involved in the community as possible. When I heard about the volunteer program, I signed up right away. I've never been a regular student attending the event, but I've loved being behind the scenes.
When someone comes to a board event, what do you hope they take away from it?
My first wish for attendees is simply that they have fun. Besides that, I hope they are able to meet people and get to know them on a deeper level.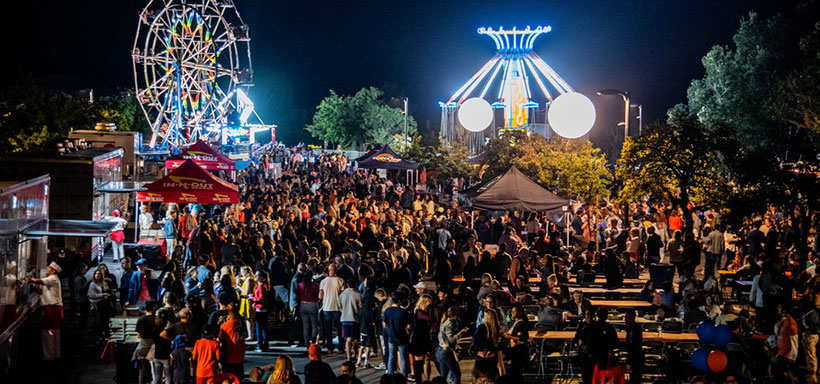 Serving on The Board
How would you describe the work dynamic of the board?
I would describe it as a huge, fun family. Our job is to bring a community environment to the school, and if we don't start by having that internally we're not going to be able to see that goal come to fruition. We're always working hard, but at the same time we're enjoying our work.
What is the goal of the board?
The goal of the Student Programming Board[BROKEN LINK] is to create and maintain a community on campus. We strive to give students a place where they can find that at our events. We like to use our events as a way to gather, meet new people, and grow in community engagement.
Where does your budget come from?
The money the board uses to support all these events stems from the campus life fee that's included in student tuition. Because the students are funding the events, we always try to think about what the students want. We listen to what they want and make it happen with the resources we have.
What do you want to do after you graduate?
I'm a very open person. I'm willing to try anything new, but I'm most interested in the entertainment and food industries. I definitely don't want a job where I'm sitting at a desk all day. If I could pick one title that I'd hold when I'm older it would probably be international marketing manager.