A Day in the Life of a College Intern
As a third-year international business major from Macedonia, Ohio, one of the reasons I love attending Pepperdine is the University's proximity to Downtown Los Angeles, which allows me to intern on and off campus each semester at unique companies. This spring, I am interning at Anschutz Entertainment Group, better known as AEG. A typical day in my life as an intern is set forth below.
5:30 AM - Wake Up
6 AM - CorePower Yoga Class
For me, every morning starts with a nonnegotiable part of my routine, a CorePower Yoga class. With multiple locations across Los Angeles, I am able to pick the time and location that works best for me on any given day.
7 AM - Shower and Prepare for the Day
8 AM - Drive to Work
The commute to Downtown can be long, and I usually try to listen to podcasts on the way. One of my favorites is How I Built This.
9 AM - Start Work
The office is in the center of L.A. Live, an entertainment district developed by AEG, and going into work every morning feels like a dream. Sometimes, when I arrive on the earlier side, I take the time to walk around and enjoy the quiet, or I stop by the J.W. Marriott and grab a cup of coffee while I tackle some reading for the Great Books Colloquium.
My routine throughout the day varies as I work cross functionally across different teams in the office. The Global Partnerships division oversees the sales and activation of the company's sponsorships, and the projects provide me with a great mix of technical skills development and fun.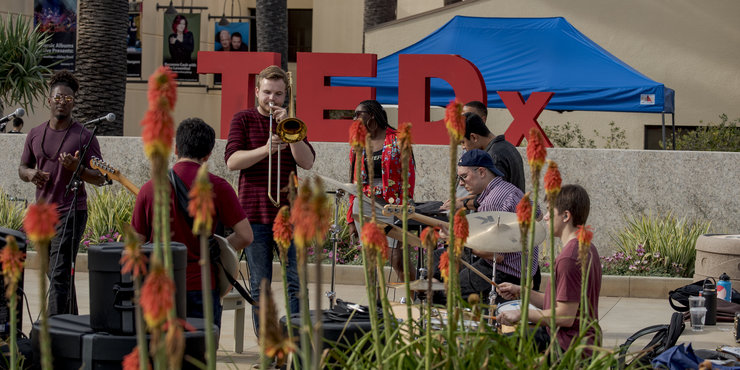 11 AM - Coffee
One of the greatest parts of the internship is that everyone in the Global Partnerships office is keen to lend his or her time and experience. Each shift, I try to get to know different people in the office and learn about their stories. On this particular day, I met Kristen Nozaki, who is the talent acquisition coordinator for AEG to discuss the progress of my internship. I truly love how all the employees care about us as interns. Some members of the AEG staff visited Pepperdine's Seaver College for the TEDxPepperdineU event to support me as an executive team member; it demonstrated how committed they are to my success.
1 PM - Lunch
For lunch, I like to go Downtown and try some of the great food spots! On the same day I met Ms. Nozaki, Kelly Cotreau, the senior manager of logistics and administration and I were able to touch base over salads from Simply Salad, a quick walk across the street. There is a neat courtyard in the middle of the office, so we decided to eat there. I love this courtyard, and I actually have a view of it from my window.
4 PM - Special Events
One of the coolest parts of this internship is getting to help the different teams by shadowing events. After lunch with Ms. Cotreau, I had the opportunity to attend an LA King's game and help Madeline Frohling ('18), ensure that the suites were set up for partners attending the game.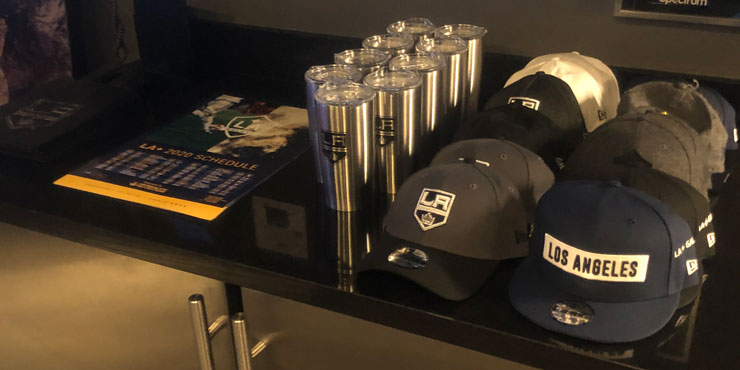 5/5:30 PM - Head Home
One of the best parts of the day is touching base with fellow interns from Pepperdine and other schools. Daniel Lee is a current senior at Pepperdine and is the social media intern at AEG, and I've enjoyed a chance to get to know him and hear about his experience at the company.
7 PM - Convo
After returning to campus, I grab a quick bite to eat and head to a meeting of Alpha Kappa Psi, a business fraternity on campus. At the meeting following the Kings game, we learned about how to create LinkedIn profiles. The meetings are informative and are also a great chance to unwind, really connect with my friends, and build bonds within the Pepperdine community.