Meet the ICA Staff Team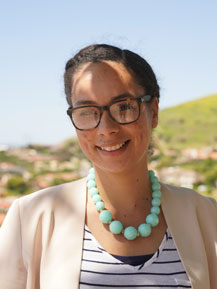 Director, Intercultural Affairs
Rebecca Campos is a graduate of the Pepperdine School of Public Policy where she specialized in Economics and International Affairs. She received her BA in International Affairs from Lewis and Clark College. Prior to receiving her Master's in Public Policy, she worked for the United Nations in her home country of Jamaica. Since receiving her MPP she has worked in higher education in the capacity of student affairs and as an adjunct professor serving first-generation underrepresented college students and guardian scholars. Rebecca returned to Pepperdine in 2017 to serve as Coordinator of Learning and Engagement. Rebecca hopes to enhance the undergraduate experience for all students and foster a safe, welcoming, and inclusive campus environment.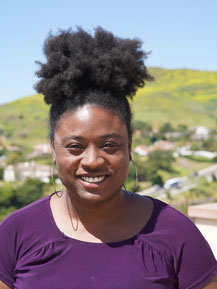 Assistant Director, Intercultural Affairs
Danielle is a two-time graduate of Azusa Pacific University (APU) where she earned her M.S. of College Counseling and Student Development and her B.A. in Sociology/Ethnic Studies. During her time at APU she developed programs that focused on co-curricular learning while partnering with students from cultural organizations. Her involvement in creating these programs has informed her about the important role cultural organizations play in the experiences of historically marginalized college students. Most recently during her time as a Program Coordinator for APU's Center for Global Learning and Engagement, Danielle has had the opportunity to take students on experiential learning trips exploring how past experiences of African Americans impact their present-day reality. Her experience traveling through different areas in the United States, Ghana, Israel, Peru, Spain, and Portugal has influenced her thinking of social justice at both the domestic and international level.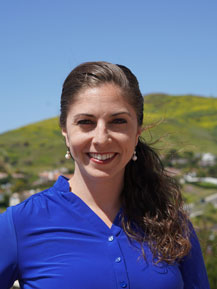 Program Director for International Student Engagement
As a Seaver alumna, and having served in Seaver Admissions and International Programs, Corrie brings to Intercultural Affairs a wealth of institutional familiarity, as well as over a decade of experience working on the international education scene in Shanghai, China. It was there she learned Mandarin Chinese and developed her expertise in intercultural communication and exchange. She is currently pursuing a Master of Dispute Resolution at the Pepperdine School of Law, and in her role for Intercultural Affairs, she supports the University in its goal to "welcome international students, integrating them into our campus communities, drawing on their unique experiences and talents, and ensuring their contributions to the rich tapestry of Pepperdine's culture." Corrie serves as a key resource for the graduate schools in particular, enhancing international student programming as well as promoting intercultural dialogue, training, understanding and enrichment.