Dance in Flight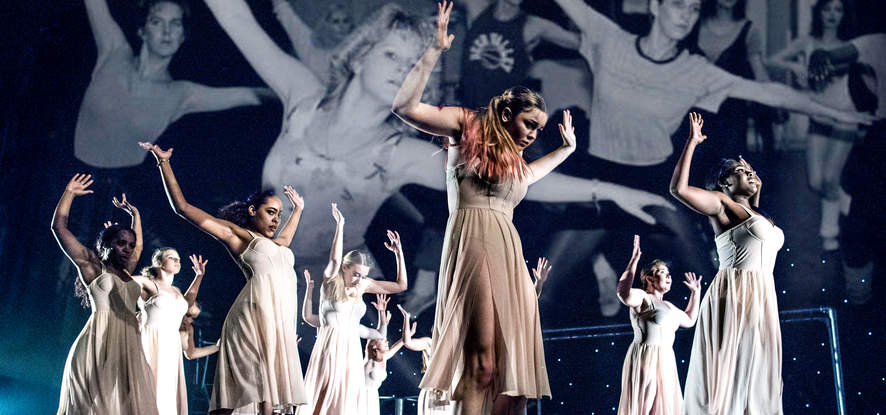 Dance in Flight is a student-run dance company at Pepperdine University, embodies the diversity and essence of Seaver College and the liberal arts tradition. For over 30 years, Dance in Flight has provided a safe environment for emerging student dancers and choreographers to cultivate creativity, physical expression, and teamwork in a professional performing atmosphere. Dance in Flight is both a dance company and an offering to the community, a chance to polish a craft and create a public celebration. It is one of the largest, most beloved, and well-attended events at Pepperdine. DIF is art and faith in action. The company members come from a variety of dance backgrounds, interests, and fields of study. United by their passion for the art of movement, they are dedicated to presenting an impressive showcase of student artistry.
Choreographer and company auditions are held annually in September.
Through creating choreography, casting and rehearsing dances, and collaborating with lighting and costume designers, students develop significant leadership skills, which become useful in all aspects of adult life. DIF company members rehearse and train every weekend instilling a sense of discipline all while developing a strong sense of community and lifelong friendships. Every Spring, the dancers experience a sense of pride and accomplishment when they present their creation to the community in their annual performance in the Smothers Theatre.
With sold-out performances every year, Dance in Flight proves to be a campus favorite. The performance spotlights Pepperdine students, of all majors and backgrounds, performing a variety of dance principles from Jazz, Hip Hop, Tap, Ballet, Modern, Theatrical, Ballroom, and World dance.
We invite you to join us in this celebration of dance! For more information on our company, contact Dance in Flight, dif@pepperdine.edu, or check out our website: https://www.pepperdinedif.org/.
Directed by:

Mya Kough

Student Director and Assistant Director:

Taylor Faas and Simone Chaddha

2024 Performance Dates
Thursday, March 14, and Friday, March 15, 8 p.m. (PST)
Saturday, March 16, 2 p.m. and 8 p.m. (PST)

Tickets are on sale through the Smothers Theatre Box Office at 310-506-4522 or you can reserve tickets online.