Summer GE Program

Our Program: London and Istanbul
Students will study at Pepperdine's 56 Prince's Gate facility, a Victorian Grade II house in the South Kensington district of London. The house is minutes away from the University of London's Imperial College of Science, Medicine, and Technology, the Victoria and Albert Museum, the Museum of Science and Industry, the Museum of Natural History, Royal Albert Hall, and Hyde Park. Studies will include the History and Religion of Early Christianity and Christianity and Culture.
An educational field trip will take students to Greece, a country that has for centuries shaped the philosophical, political, religious, and cultural views of the Western World. Their travels will take them to Athens, the country's capital and largest city, which is one of the worlds oldest and most historical center of democracy, art, and education. Today, Athens remains not only a cultural hub for Greece, but serves as a reminder of the cultural significance of it's significant ancient past.
While in Athens, students will visit the Acropolis and museum, the Agora, the Temple of Apollo, the Roman Odeon, the Temple of Aphrodite, and the ruins of Makrygianni and Delphi. Students will also visit various sites associated with the New Testament including Corinth, where Paul sailed for Ephesus, and Cenchreae, the church where Phoebe was a member and where Paul appointed its first bishop, Lucius. They will also visit Ossios Loukas, an 11th-century Byzantine monastery, as well as the Agia Triada, a 19th-century church overlooking the fish market and harbor.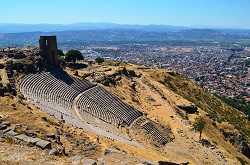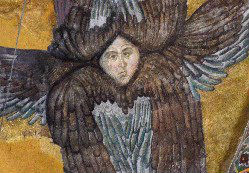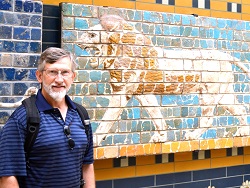 Our Courses
Students participating in the program are required to participate in the following two courses for a total of 6 units:
REL 102: The History and Religion of Early Christianity (3 units, co-requisite of REL 301) (GE).
REL 301: Christianity and Culture (3 units, co-requisite of REL 102) (GE).
Our Faculty
Visiting faculty are supplied by the Religion and Philosophy Division and have included:
Dr. Chris Soper: Distinguished Professor of Political Science, Social Science Division, Seaver College
Dr. Rick Marrs: Provost and Chief Academic Officer. Provost Marrs specializes in Preaching, the Old Testament Prophets, Wisdom Literature and the Psalms.