Sports Medicine Major and Minor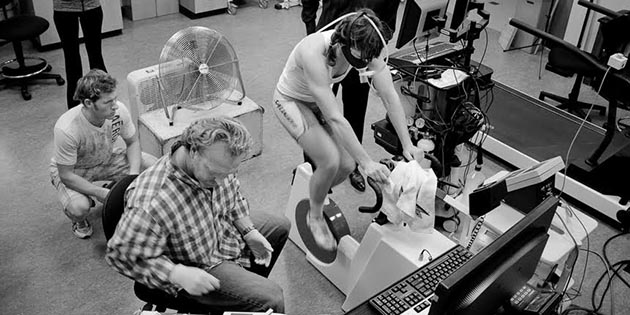 A sports medicine degree prepares students for careers in applied or clinical health professions or for graduate work in disciplines related to the exercise science. Both degree options require extensive laboratory experiences. Students are encouraged to participate in research in the discipline and or internship/volunteer venues relating to their particular emphasis and future professional aspirations.
Sports Medicine Degrees
Bachelor of Arts in Sports Medicine: Courses for this degree option were selected after review of our benchmark peers and comply with national standards established by the American College of Sports Medicine (ACSM) for the Health Fitness Instructor Certification (HFI). Students receiving this degree are prepared for careers in the health/fitness industry as well as for graduate programs in exercise and sport sciences.
Bachelor of Science in Sports Medicine: This degree prepares students for graduate school in the health sciences, including medicine, physician's assistant, physical therapy, and occupational therapy as well as graduate work in exercise and sport sciences.
Sports Medicine Minor
Our minor provides an opportunity for students interested in sports medicine to take several key courses while majoring in another discipline.
Our Program