What Can You Do With an Art Degree?
If you are considering a career in the art world, an art degree can open doors in many fields, from graphic design, photography, illustration, and animation, to arts administration. An art degree is advantageous in securing a job in many artistic platforms, including the business side of the art world. Consider the following careers to learn how an art degree could be the right path for you.
Graphic Designer
A graphic designer is someone who uses pictures and text to design advertisements, magazines, books, and/or content for the web. The role usually requires working to a brief with a client, account manager, or a creative director to achieve specific objectives—typically for brands and companies. A thorough understanding of Adobe Illustrator, Photoshop, and InDesign are generally important prerequisites for building a career in graphic design, but knowledge of specific programs is largely dependent on the designer's medium. Salaries in graphic design vary depending on experience and company. In the US, the average salary is reported at close to $48,500.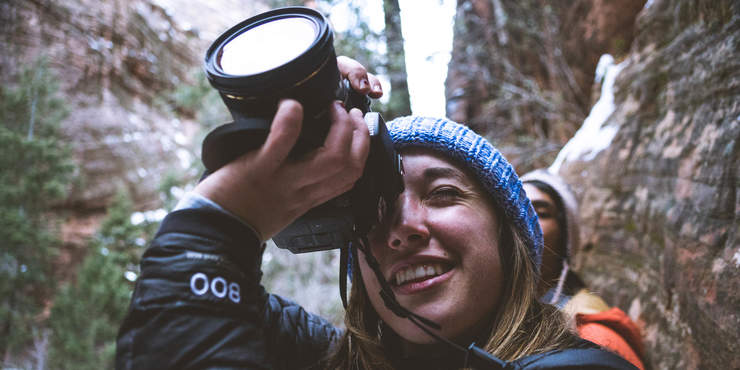 Photographer
Photographers use a range of equipment to create images that adhere to a brief set by a client or employer. Photographers tend to specialize in a particular field, such as weddings, fashion, headshots, nature, or news coverage. Working in the field of photography is competitive, so a strong portfolio is necessary to gain employment. Shadowing other photographers, making contacts, volunteering, and taking opportunities that give you the chance to gain exposure and learn new skills are important to establish yourself in this profession. Photography salaries can vary significantly depending on whether you are working freelance or for a company, and the avenue of photography you work in. Wedding photographers often do well, and can make up to $104,000 annually.
Illustrator
Illustrators use their creative skills to communicate stories and messages to an intended audience. In addition to drawing with charcoal, pen and ink, or other media, illustrators may work with oils, watercolors, or collage. Photography and digital illustration are also forms of illustration. Illustrators tend to work on a freelance basis with multiple clients, adhering to an agreed brief. The national average salary for an illustrator in the US is close to $68,000.
Animator
As the title suggests, animators work in the field of animation—they create multiple images known as frames that give the illusion of movement to form a film, television show, or video game. They may work alone or in a visual effects team. A strong portfolio of work in the form of a DVD or online video showcasing your ability is necessary for employability in this field. While salaries vary depending on title, responsibility, and experience, the national average salary for an animator is between $60,000 and $70,000.
Arts Administrator
An arts administrator is responsible for planning and executing arts events. If you are passionate about the arts and event planning, this could be the perfect career path for you. As an arts administrator, you would have access to the art world; meeting and socializing with artists in the field while using organizational and communication skills to strengthen the art community. This role requires administration and computer skills as well as an ability to plan and communicate effectively. Salaries in this field depend on one's title and experience and can range from $47,000 to $82,000, depending on your role, company, and level of expertise.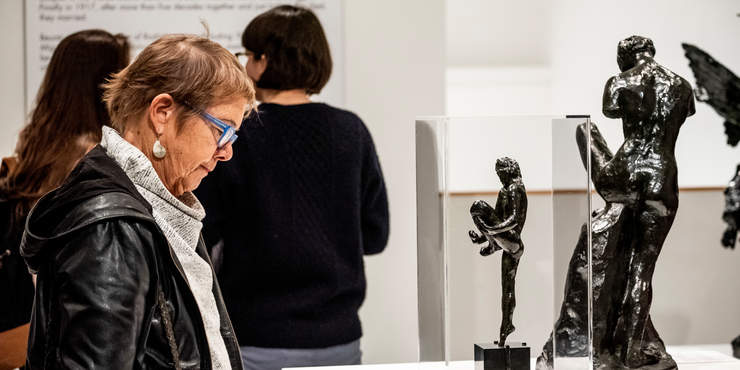 Art Curator
A curator is a manager or overseer specializing in a specific subject matter. Art curators are responsible for acquiring, storing, and exhibiting art collections. Thus, they will often work in a gallery or museum. Often, a master's degree in art or museum management is required to obtain a job in this field. An ability to understand authenticity, preservation, and protection of works of art and being able to assess value are essential skills needed to be an art curator. Curators may purchase or loan art from private collectors or other institutions to create exhibitions. The median salary for someone working in this role is $57,000, but salaries are commensurate with experience and vary among venues.
Art Therapist
An art therapist is a mental health professional who uses art to help patients express themselves, better understand their emotions, improve self-esteem, and the like. To become an art therapist, you will need a master's degree in art therapy to accompany your bachelor's degree. Using knowledge of visual art and human development, an art therapist can work with clients in settings such as hospitals, schools, correctional facilities, assisted-living situations, crisis centers, and clinical research facilities. Art therapist salaries can range anywhere from $40,000 to $200,000.
Get Your Art Degree at Pepperdine University
Pepperdine University is the perfect place to help prepare you for your career. At Seaver College, we offer students the chance to hone their artistic skills through a major or minor in art. Seaver College is in the heart of scenic Malibu and is steeped in Christian heritage. We provide our students with a strong academic platform to enrich their skills in the arts, study under professional guidance and grow in a close-knit, supportive community. As part of studying at Seaver College, students can immerse themselves in extracurricular activities such as athletics, outdoor excursions, and spiritually based endeavors. An art degree is an asset to have to pursue careers in the arts and we are here to prepare you for this success. Learn more about our art program and start your application today.