Succeeding in College: Using Resources and Networks
As a Seaver College admission tour guide, I am often asked for tips and best practices on how to succeed in college. Whether you come to Pepperdine as a first-year or transfer student, a range of resources can help ease your transition. While you'll learn about the abundance of on-campus resources available during orientation, you'll likely be too excited (and frankly overwhelmed) to really retain much of the pertinent information for guiding your first year at a new university. As a third-year student, here are some of the resources and tips that I have found to be most helpful.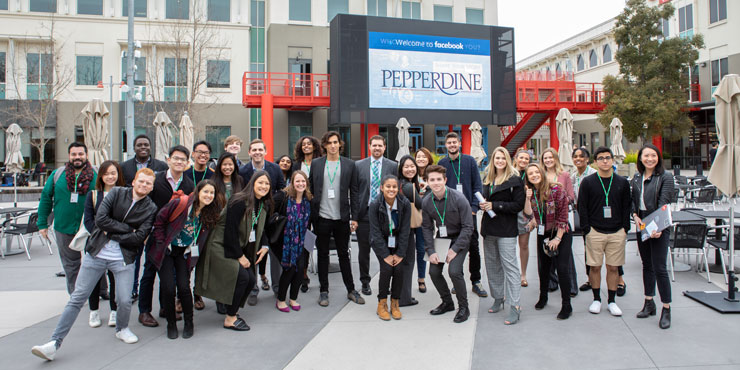 Use On-Campus Resources
There are a variety of offices on campus dedicated to helping students succeed; be sure to stop by and take full advantage of their offerings. OneStop is the student registrar's office, and the staff members can help you sort through classes and credits you may have earned elsewhere. Within your first few weeks on campus, I'd suggest setting up an appointment with an advisor to talk through your graduation plan. This initial appointment will help you make well-informed decisions regarding your schedule for the remainder of your time at Pepperdine.
The Seaver College Career Center is another resource I'd recommend using. The career center helps students prepare their resumes for the industry they're entering and connects students with the alumni community for potential internships and jobs. Professors are another great resource when considering your career choice and job search. Nearly all professors have had real-world experience before teaching at Pepperdine, and they have relationships with those who might provide internships and employment opportunities.
Set Healthy Boundaries
As an incoming student, it can be stressful to think you might not make lasting friendships in college. Take it from an upperclassman, there is no need to stress; friends will come! Students at Pepperdine often feel like they have to get involved in everything, stay up late with friends, and say yes to every offer.
While I wouldn't recommend keeping to yourself and turning down fun activities (these are the events that make college exciting), I'd suggest getting involved in pursuits that interest you and become comfortable saying no. If you feel like you need a night off from socializing, or you have a lot of homework, be transparent and let your new friends know. They won't exclude you because you need to take a moment for yourself. Going into college with an understanding that you can say no at times will allow you to set healthy boundaries.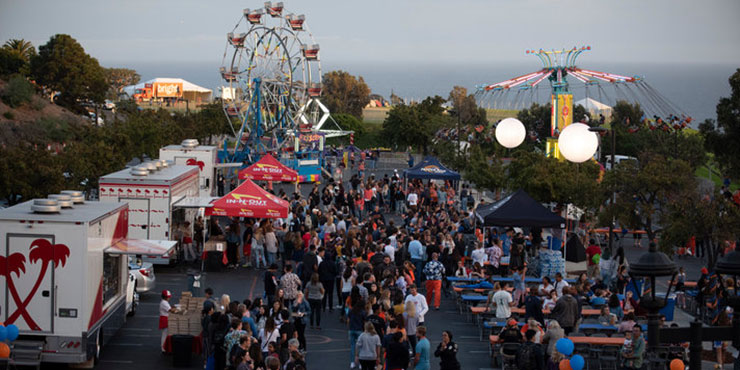 Build Meaningful Relationships
Based on my experience and observations, it's easy to develop friendships because of the variety of activities Pepperdine offers, such as studying abroad, clubs, on-campus jobs, classes, group projects, service trips, greek life, club sports, bible studies, concerts, and cultural clubs. Due to this vast array of activities, someone you meet at one gathering may come into your life again through a different type of event. Because of the frequent opportunities to make connections, making friendships work often occurs effortlessly. Of course, I would also recommend nurturing relationships with those who you feel you would like to befriend.
Pepperdine promotes activities that naturally allow students to get involved in campus life. The Student Activities office, for example, oversees all clubs and activities, hosts a variety of events, and promotes them to all students. Another office on campus is the Student Programming Board or The Board for short. The Board is composed of a committee of students who plan fun, on-campus activities on both weekdays and weekends year-round.
The Board is a vital point of contact for students about all things happening here on campus. They send emails regarding upcoming events and at the beginning of every month, students receive a calendar with all the events for that month listed. I'd recommend trying every event at least once; you'll never know which one will end up being your favorite.
Starting college and making a new home can be stressful, but the unease can be lessened by taking advantage of the resources designed for you and relying on the community around you. Don't stress, be open to new experiences, and watch things fall into place.