Study Break: Things to Do On and Off Campus
Situated in the Santa Monica mountains and overlooking the Pacific Ocean, Pepperdine University frequently gets added to lists of most beautiful college campuses. While it's nearly impossible to get tired of the 360 degree view, incoming students often wonder what else there is to do beyond enjoying the scenery.
Throughout my time at Pepperdine, I've learned that there is plenty to do if you look around. From sunset to sunrise, I've compiled some of my favorite go-to weekend activities. As it is often said, the cure for anything is salt water so trips to the sea and exercise that makes you sweat can surely be found on the list.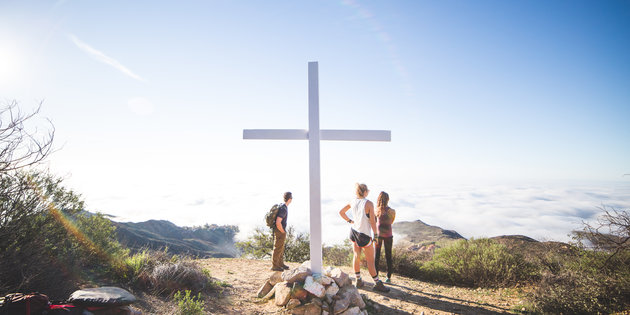 Daytime Explorations
Hike to the Cross
Gather some friends and get ready to sweat. Your journey to the cross starts across from the School of Law on the Malibu campus. The ascent is steep, but the view is worth every step. At the top stands a cross and the perfect place to sit. Looking down at the sea, the waves are blurred and the cars driving up PCH look like ants. The view will help ease your school stress, which pales in comparison to the vastness of the Pacific Ocean.
Malibu Brunch
Whether you choose to eat at a local restaurant or at our very own Waves Cafe (the tater tots are unmatched), you will be sure to find some yummy food with an amazing view. Ollo is a great option if you're in the mood for waffles or pancakes (the Gluten-Free Oatmeal Pancakes are a must-try) and Malibu Farm offers an array of omelettes and other Instagram-worthy dishes. If you have brunch and don't Instagram it, did you even have brunch?
Salt Water and Sand
This list would be incomplete without mentioning the most classic Malibu activity: the beach. When in doubt, beach it out. Grab some orange chicken from Vintage Grocers, a good book, and/or a friend, and spread your towel on the sand. Whether you choose to surf, talk, or snooze you'll be sure to have a (beach) ball.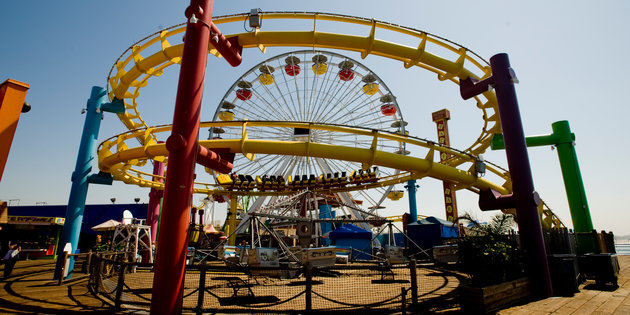 Evening Activities
Malibu Dining
There are many dinner spots in Malibu if you don't feel like using anymore Caf points. Do burgers sound good? Check on BurgerFi (they have veggie burgers too). Tacos perhaps? Duke's Malibu should be your go-to immediately. While you're there, you might run into the Hemsworth brothers . . . need I go on?
The Board Events
Make sure to read The Board's[BROKEN LINK] monthly newsletter (delivered straight to your inbox) for fun events happening every weekend. All of their events are planned for Pepperdine students by Pepperdine students. Events include improv shows, concerts, and food trucks. Fact: you'll never feel bored with Board events.
Santa Monica
Only a hop, skip, and a jump from campus, this place has everything : rollercoasters, art, and food, to name a few. You can walk the Santa Monica Pier, watch street performers, rollerblade, and stop for dinner when you get hungry. This city is the place to be.
Whether you decide to stay on campus for a challenging but rewarding hike, venture out in Malibu for the beach and brunch, or watch the sunset from the Santa Monica pier, your weekends are sure to be fun and full.