Seaver Perspectives: An International Experience
Seaver Perspectives is a series that highlights Pepperdine voices across campus. Discover how international student Alex Xue describes her experience as a Seaver College student.
Surrounded by Diversity
When I first stepped foot on Pepperdine's campus as a freshman international student, I got to experience Pepperdine's culture and values firsthand. I witnessed how Pepperdine's open-mindedness flows from part of the University's affirmation statement that "truth, having nothing to fear from investigation, must be pursued relentlessly in every discipline." Those words are also reflected in the University's effort to pursue diversity and inclusion on campus.
As an international student, I have never felt deprived of opportunities because of my special status here in the US. Within my freshman dorm suite, I got to share living spaces with students from diverse cultures. I have international friends who are participating or taking leadership in various student-led organizations, student government, and on-campus employment.
Pepperdine's diversity is not only present, but also celebrated. With numerous events, such as the heritage months, learning weeks, GlobalFest, etc., students are given opportunities to grow their cultural competency.
Encouraged to Engage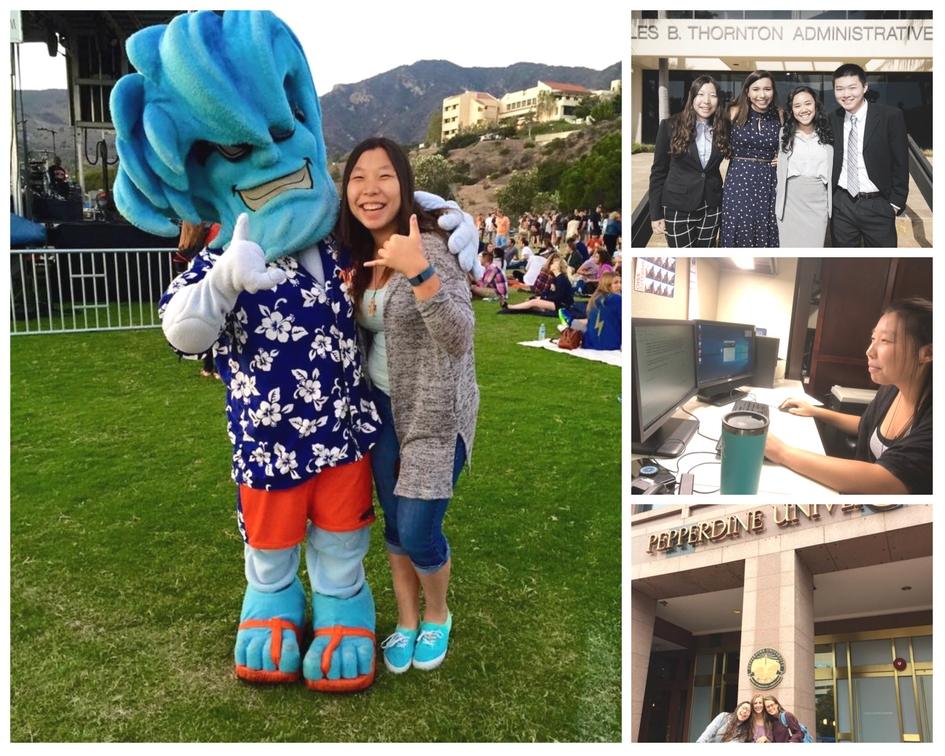 Pepperdine's commitment to diversity rings true even on religious topics. Students at Pepperdine come from many faiths, and , and when it comes to fulfilling my required convocation attendances, Pepperdine offers me a variety of different options: club convo, celebration chapel, surf convo, or other club-led convocation events on campus.
Instead of being evangelized to Christianity, I was encouraged to engage in open discussions about faiths. I was challenged both intellectually and spiritually to step out of my comfort zone and to wrestle with the tough questions. Fully embracing such culture, the staff and faculty here at Pepperdine care for each student despite their cultural backgrounds or religious beliefs.
Inspired to Give
Three years later, looking back at my journey at Pepperdine, I have learned to become a person of integrity, humility, and open-mindedness. As a student worker at the Office of International Student Services, I provide assistance to all the international students at Pepperdine in the same office that helped me transition into college life overseas and equipped me to navigate the F-1 visa rights and responsibilities. Pepperdine has taught me that "freely ye received, freely give," so this is my way of doing so.
If you are an international student looking for an inclusive community that pours into you unconditionally and challenges you to think critically of your college experience, Pepperdine is the right place for you. Pepperdine will prepare you for a life of purpose, service, and leadership beyond just your academic and career goals.