Six Things Prospective Students Should Know
As I reflect back on my time at Pepperdine, I realize that it is my "home away from home" and "the happiest place on earth" wrapped into one. When graduation day comes, I am confident that I will be leaving Pepperdine with lifelong relationships, a wealth of knowledge from each challenging and rewarding class, a multitude of real-world and cultural experiences from my studies abroad, and countless opportunities for career and professional development.
As you tour the University and learn more about its offerings, you'll be presented with a lot of information. While statistics and class sizes are important, below are six things you should also know.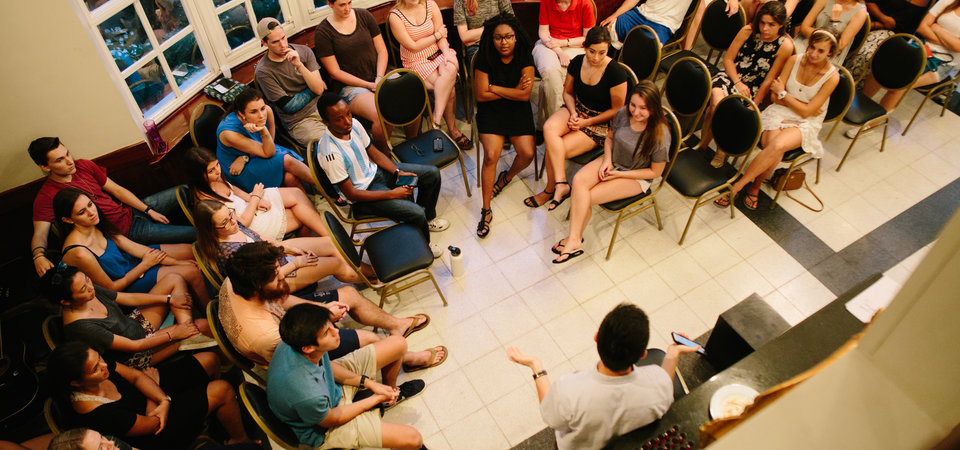 1. Faculty members will probably invite you to eat pizza in their home.
Support and encouragement from my professors have played a huge role in my success as a student. Many of the Seaver College professors live on campus, making it convenient for students to engage and learn from their professors both in and out of the classroom. This intimate setting allows for both academic and relational growth between the student and professor, as well as opportunities to grab a home-cooked meal in a faculty member's home!
2. Fun activities are endless both on and off campus.
Conveniently located near Los Angeles and Santa Monica, Pepperdine's Malibu campus allows students to explore the city through concerts, shopping, and sports events. Our student activities office is always at work preparing exciting events for students. Ranging from talent shows to carnival rides, events put on by the Student Programming Board consistently will keep your calendar booked with extraordinary activities throughout the week.
The office of Community Engagement and Service also gives students the opportunity to explore Los Angeles by giving back to the community through a variety of service projects and volunteer engagements. Your weekend might begin with a sunrise yoga session on the beach and end with an Imagine Dragons concert on Alumni Park. The possibilities are endless!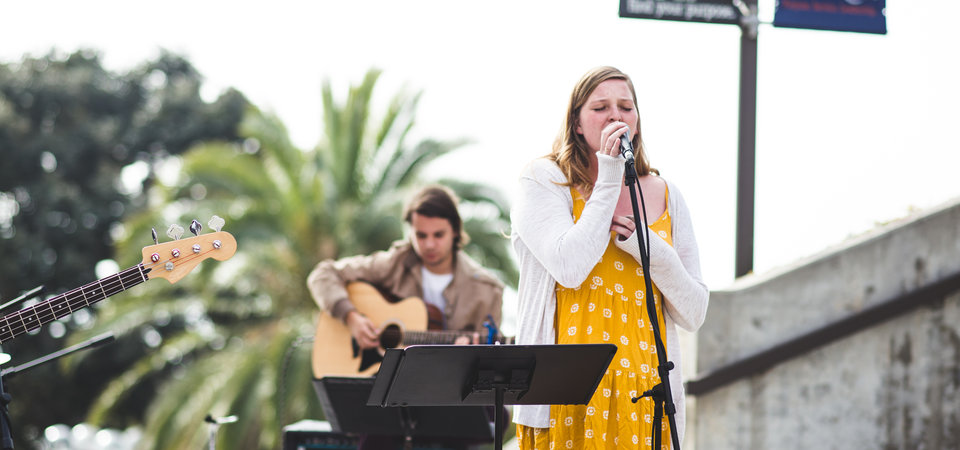 3. Opportunities on campus for spiritual growth abound.
As the University is committed to Christian values, it provides countless ways for students to grow spiritually. The convocation series encourages students to determine a spiritual path of their own by supplying weekly opportunities to learn and explore faith. The Campus Ministry office additionally provides diverse events in the form of lectures, conversations, mentorships, worship, and prayer. Participating in these offerings creates a foundation for students to develop their own faith journey.
4. Friends––old and new––are around every corner.
While you will always have friends to sit with in the cafeteria, you will also constantly be meeting new people. With an undergraduate population of approximately 3300 students and an average class size of just 17, you are bound to form relationships with people in your classes, in the cafeteria, or even in line at Starbucks. The freshmen dorms are the perfect setup for community living with suite-style housing and about 50 students in each house.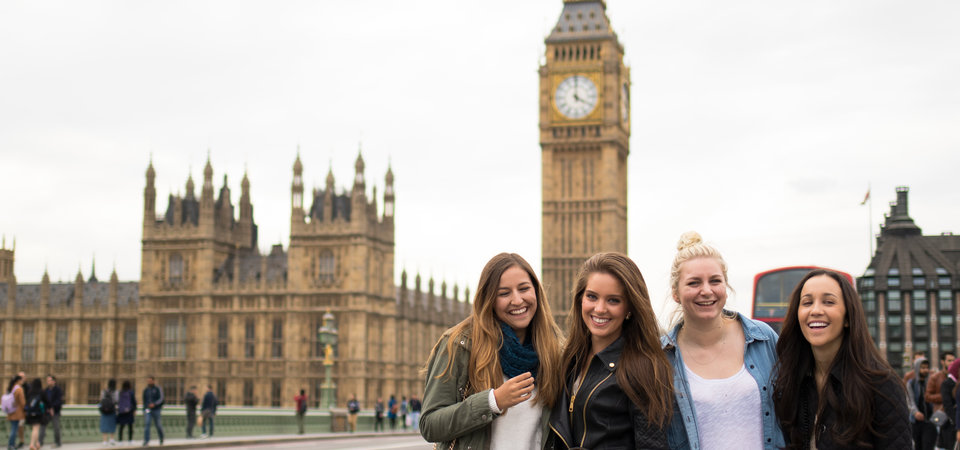 5. The majority of sophomores' conversations will likely include the phrase "Where are we traveling this weekend?"
For the third year in a row, the Institute of International Education has ranked Pepperdine #1 in the nation for the highest percentage of students who participate in the study abroad program. Unlike other universities, the majority of Pepperdine students spend their sophomore year overseas. Since most international programs only hold class Monday through Thursday, the long weekends permit students to travel.
6.The beach is the perfect study spot.
Pepperdine is located on Pacific Coast Highway so, if you have studying to do, why not bring your books to the beach? Listening to the waves crash with your feet in the sand is not the worst way to study. Living in Malibu, California, you quickly learn that the beach is the best spot for both relaxing and for studying. If you're not already on the beach during your physical education surf class, don't be surprised if your humanities professor decides to have class seaside.