Global Classroom: Château d'Hauteville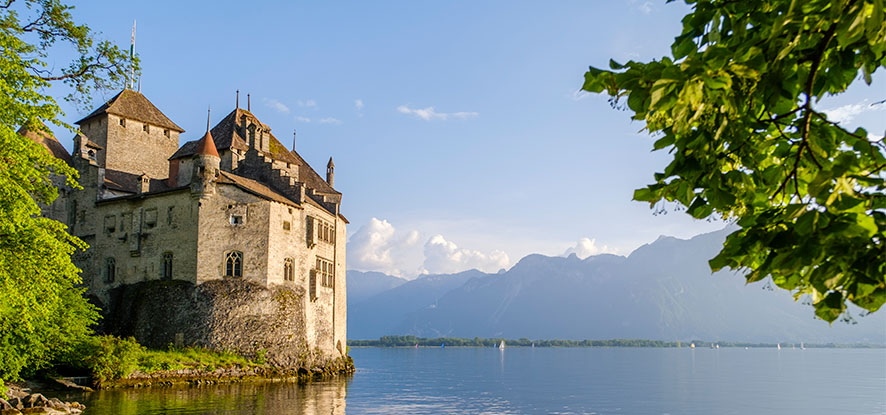 Study-abroad programs are designed to enhance students' overall college experience and help them gain tools to succeed in a globally connected world. Pepperdine University's highly popular international programs are expanding with the addition of the sixth and largest international campus.
Located in Blonay - Saint-Légier, a small town in the hills above Vevey, Switzerland, the new campus will welcome its first student cohort in the fall of 2023. Like all other Seaver International Programs, the Swiss program is committed to providing opportunities for students to have transformative learning experiences, while maintaining the same high standards of academic excellence as on its main campus. The newest campus opens up a world of opportunities for students to engage in cross-cultural learning, immerse themselves in new environments, and broaden their horizons.
Unique Learning Opportunities
Accessible by train, with a stop across the street, Château d'Hauteville sits on a 90-acre estate with more than two-thirds of the total acreage serving as active, working farmland. The newly renovated, three-story residential structure was designed with students' needs in mind and features five classrooms, a library, a student kitchen and lounge, and 21 bedrooms to accommodate 80 undergraduate students. Beyond the principal structure, the nearby two-story orangerie houses graduate students from all five schools, as well as a commercial kitchen and a dining hall that seats 150.
The gardens, vineyard, and greenhouse bring education outdoors as students learn how to tend the vegetable and herb gardens and harvest grapes. Additional culinary opportunities include baking bread and pizza in the château's stone ovens and gathering garlic in the spring. The planned creation of an orchard will also enable students to learn the science behind tree pruning.
Students studying abroad at the château have the opportunity to engage in academic and experiential learning outside Switzerland. Educational field trips (EFTs) are included with each Pepperdine international program and are led by University professors, staff, and faculty-in-residence. While the location of the EFT varies each semester, the inaugural group of students studying in Switzerland will be traveling to Morocco.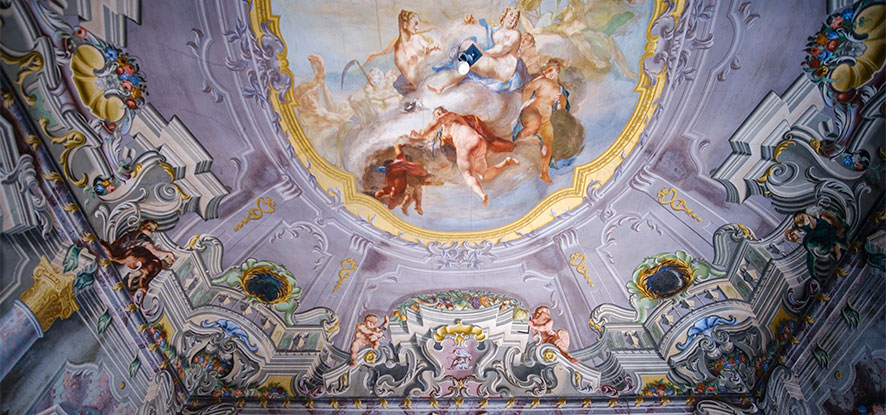 Cultural Immersion and Experiential Learning
The château serves as an idyllic backdrop for students to embark on an enriching academic journey while embracing the rich cultural heritage of the region. Surrounded by stunning, unobstructed views of Lake Geneva and the Swiss, Italian, and French Alps, students are immersed in a vibrant international community that encourages intellectual growth, intercultural understanding, and personal and professional development.
Beyond learning in a campus surrounded by natural beauty, students have the opportunity to apply what they learn in the classroom in their everyday interactions. Undergraduate students studying at the château are required to take a French language course, which comes in handy since the campus is located in the French-speaking region of the country.
In addition to taking a language course, students take courses that teach the history and culture of Switzerland. Having an understanding of the country's history enhances students' engagement with the vibrant arts and culinary scenes right outside the château and fosters a deeper appreciation of the culture around them.
Historical Excellence and Global Learning
Although the château is new to Pepperdine University, the site is anything but. The 260-year-old estate features 18th-century hand-painted frescos and is designated by Switzerland as a Class 1 Historic Site. The extensive grounds of the estate include a 100 percent organic working farm that has been managed by the same Swiss family for generations.
The historical site, which has been renovated to support 21st-century digital technology, serves as Pepperdine's largest international campus and the global center for the University. The newest international campus is designed to host conferences, diplomatic summits, and retreats, facilitating global connections and networking opportunities for students. Through partnerships with local organizations and businesses, students will have the chance to build valuable professional connections and gain international work experience.
Château d'Hauteville represents a significant milestone in Pepperdine's commitment to global education. With its focus on academic excellence, cultural immersion, and experiential learning, the château offers students an unparalleled opportunity to broaden their perspectives, deepen their understanding of global issues, and develop the skills needed to thrive in an interconnected world. Students participating in the Swiss study-abroad program are bound to have an unforgettable educational adventure where they will discover the transformative power of global learning.