Pepperdine Portrait Series: A Conversation with Grace Kruse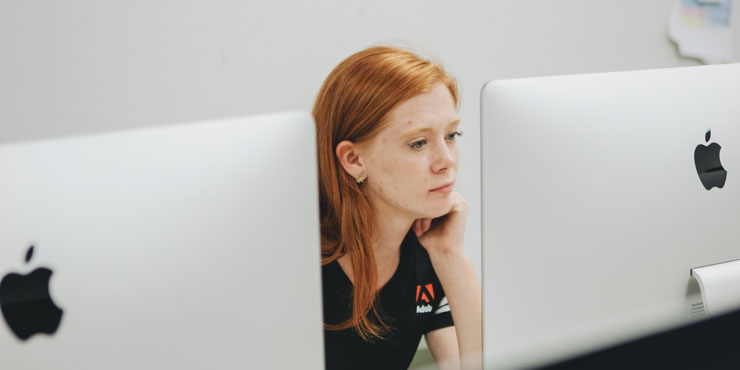 Senior and integrated marketing communication major Grace Kruse has dedicated her life to creative expression.
Why did you decide to start a design club on campus?
Before coming to Pepperdine I spent almost every waking moment doing ballet. As demonstrated by my dedication to ballet, when I find something I love I'll put as much time as I have into it.
That's what I have found with design. I've always been a creator, but design gives me an outlet to create with a purpose. Realizing that my passion for design could extend beyond a hobby and into a career outlet, I decided to start the Pepperdine Digital Design Club.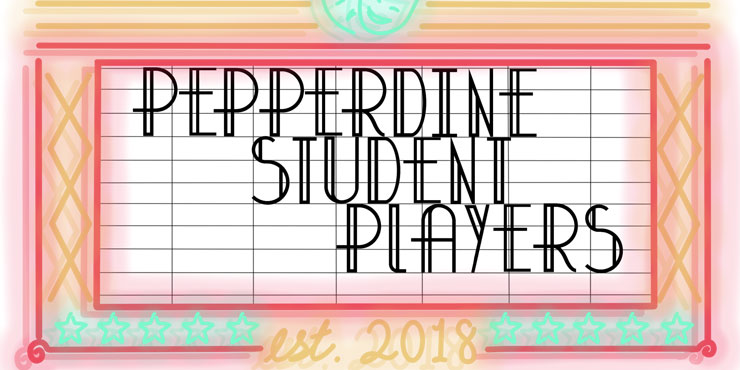 (Jaab Vongkusolkit, member of the Pepperdine Digital Design Club, design for the Pepperdine Student Players.)
What are some of the club's activities?
The club serves as a community for designers to learn from each other, fuel their imaginations, and help fellow on-campus organizations with their design needs throughout the school year. The club has also become an official ambassador through a partnership with Adobe Creative Cloud (CC). Other than promoting Adobe CC to the campus population, the club also holds graphic design workshops and serves an on-campus organization to provide any design related needs.
How has the partnership with Adobe CC enhanced the club?
The Adobe partnership started at the beginning of the club's founding and has driven the club to focus on passion projects rather than just work product. Graphic design is not simply an element of marketing or advertising, it is a new form of art that has the ability to communicate a message visually for audiences to interpret. The members of the digital design club and I have a passion for visuals that are produced with meaning and purpose.