Pepperdine Portrait Series: A Conversation with Cristian Isbrandtsen
Cristian Isbrandsten is a junior studying Integrated Marketing Communication. After he graduates he hopes to work in creative marketing for a tech company as a springboard to handling marketing for his own business.
How has Pepperdine helped you develop professionally?
Pepperdine has instilled in me the importance of commitment, a strong work ethic, and knowing how to get support. Pepperdine emphasizes the importance of focusing on vocation right from the start of students' first year. Between the school's input and my internships, I feel that I've learned to hone in on my passions and motivations. Being an IMC major, I've had the benefit of learning a good deal about business development and marketing.
What role has networking played in your professional life?
Networking outside of work is important, and networking inside a company while interning is crucial. With every internship I have, I make sure to network with different teams and verticals of the company. In my experience, interns are given access to everything and everyone in the company, including the vice presidents and higher executives. Taking risks (judiciously, of course) and reaching out will pay off in the long run.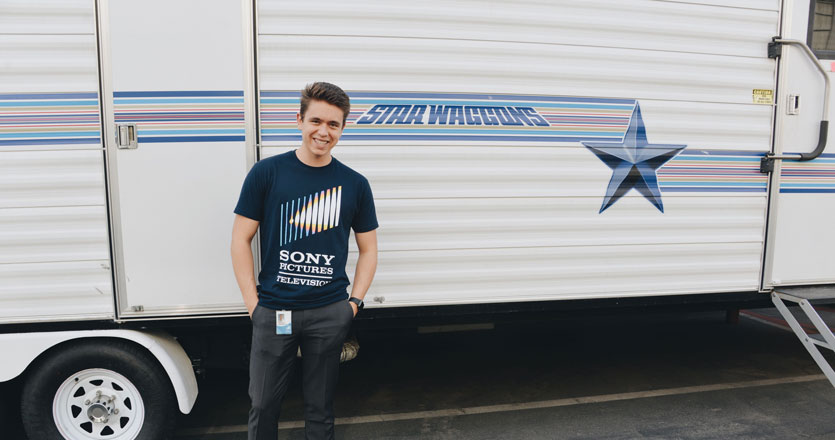 Why is networking important?
The experience listed on your resume is important, but how you reach out to a company can be decisive in terms of getting through the door. I use LinkedIn and reach out to Pepperdine alumni because knowing someone within a big company can help you get noticed. Whenever I apply somewhere I always remember that I am one applicant out of many, maybe thousands. So it can help to have a champion on the inside.
How have you balanced interning while in school?
During the school year, it can be difficult to separate work tasks and school tasks because it feels like you are being pulled into two different directions. Whenever I get overwhelmed, I try to think of the bigger picture and know that the internship is preparing me for what's to come. In high school, students are told not to wait until senior year to think about college, and it's the same for this stage of life. In college, students shouldn't wait until senior year to think about postgrad. Having the opportunity to experience a workday and the industry you want to get into will be invaluable later on.
Why do you value internships?
During an internship, you have a great opportunity to gain more knowledge, which could come from the task you're completing or through grabbing lunch with another employee. With my Sony Pictures internship and any other, I have learned about the industry. I started interning at the end of my senior year of high school, and have had the chance to work with a number of companies including the Disney Family, the US Chamber of Commerce, 21st Century Fox, Autodesk, and Sony Pictures. Through these companies, I gained experience in business development, government, human resources, marketing, and more. Trying different things and industries has taught me what I value in a work environment. I always try to tell others to reach for the stars when applying for internships––you never know where you'll end up.