Young Alumni Awards
2017 Young Alumni Award Honorees
Kate Schwartz Tooma ('10) & Brandon Millan ('07)

Kate Schwartz Tooma ('10) graduated from Pepperdine with a degree in Journalism in 2010. While at Pepperdine, she spent a year studying in London, England, was Editor-In-Chief of Currents Magazine, and President of Kappa Alpha Theta sorority. Upon graduation from Pepperdine, Kate received a full scholarship to Chapman University Fowler School of Law and graduated in 2013. She worked as a business litigator for three years in Newport Beach before receiving a legal fellowship with International Justice Mission in their Cebu, the Philippines field office in 2016. Kate spent a year in the Philippines with International Justice Mission assisting in the prosecution of Online Sexual Exploitation of Children crimes. As a volunteer attorney, she trained prosecutors and law enforcement officers throughout the course of over 10 rescue operations and criminal trials, involving 23 child victims. After returning from Cebu in December, Kate accepted the position of Assistant Dean and Assistant Professor of Trinity Law School - a Christian, service-based law school in Santa Ana, California. She is both the youngest person and first female to hold this position. Kate says she has Pepperdine to thank for many good things, including her new husband- she and Julian Tooma met as Freshmen here and were married in August 2017.


Brandon Millan ('07) is a businessman, educator and human rights advocate. He is Vice President of Grandview | Automatik, the Los Angeles-based content creator, where he is responsible for all corporate development aspects of the joint venture. Previously, he was an executive at ICM Partners and an investment adviser in the Private Client Group at Wells Fargo Advisors, specializing in alternative assets. Brandon's record of public service include positions on the West Hollywood Public Facilities Commission, Greening West Hollywood Standing Committee and Ventura County Air Pollution Control District Advisory Committee. He also serves on the Pepperdine Alumni Leadership Council and the investment committees of California Masonic Foundation and California Scottish Rite Foundation. Brandon has taught political science at Pepperdine University and Santa Monica College, is a member of the Pacific Council on International Policy, and has published on a range of issues related to international economics, politics and migration with journal publications having appeared in Critical Asian Studies and American Journal of Chinese Studies. Brandon received his undergraduate degree in Political Science from Pepperdine University and his master's degree from National Chengchi University. He studied as a Huayu Scholar at National Taiwan University before being awarded the Taiwan Scholarship.
---
2016 Young Alumni Award Honoree
Kevin Mills ('07)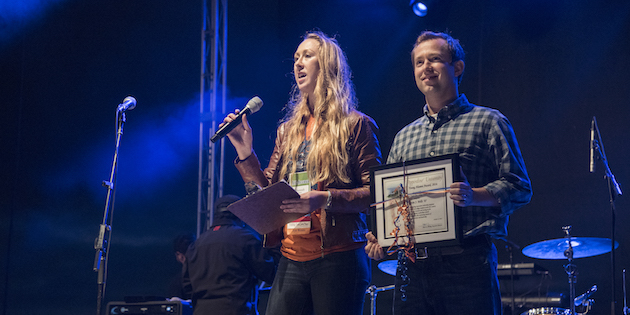 Kevin Mills ('07) is passionate about using education to help individuals reach their full, God-given potential. He currently works at Coursera, the world's leading online education provider, serving more than 14 million students worldwide. Kevin works closely with administrators and professors from top universities around the world to create effective and engaging content that is made available freely at coursera.org.
Previously, Kevin managed business development and strategic partnerships at Udacity, another leading online education provider. Prior to joining Udacity, Kevin graduated from Stanford University with a joint JD/MBA degree, where he served as president of the law school student government and earned several academic honors. Kevin has worked at Apple Inc, Stanford University, and international law firms Dewey & LeBoeuf and Hogan Lovells in San Francisco and in Washington, D.C. where he focused on corporate and education legal matters.
Kevin is a 2007 summa cum laude graduate of Seaver College where he served as president of the student government association and was the 2007 recipient of the George Pepperdine Award. Kevin began his career working at Pepperdine as the university's inaugural Leadership Fellow. He is an active alumnus who cares deeply about purpose, service and leadership in all facets. He served on the board of the Pepperdine Alumni Association's Bay Area Waves Chapter developing programming and events for alumni by focusing on areas of service, career and professional development, networking and social areas. He also helped grow Bay Area alumni involvement and membership through strategic planning, recruitment and implementation of effective programming. Kevin is also a current member of the Alumni Leadership Council.
Kevin originally hails from Wenatchee, WA, but currently resides with his wife Eryn Mills('08) in Mountain View, CA where he is an active member of Menlo Park Presbyterian Church.
---
Nomination form for the 2017 Young Alumni Award
2015 Young Alumni Award recipient:


Amanda L. Jacoby ('14)
For description and eligibility, click HERE.

2014 Young Alumni Award recipients:
Ryan Sawtelle, Class of 2009
Leah Pierce, Class of 2006
2013 Young Alumni Award recipients: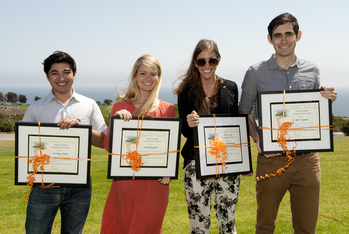 JesseRay Vasquez, Class of 2006
Lauren Parsekian, Class of 2009
Molly Stroud Thompson, Class of 2009
Jeff Loveness, Class of 2011
2012 Young Alumni Award recipients: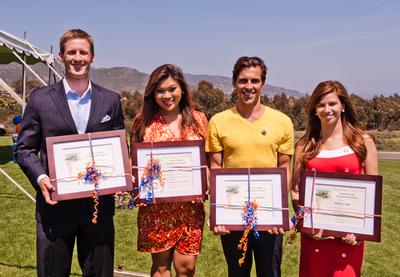 Seth Haye, Class of 2002
Jennifer Chan, Class of 2005
Madison Hildebrand, Class of 2003
Michelle Fields, Class of 2011
Nomination form for the 2017 Young Alumni Awards

Description and Eligibility
The Seaver College Young Alumni Awards recognize alumni who have graduated within the past ten years (2007-2017) and have distinguished themselves beyond others by living out the Pepperdine Mission, and providing either outstanding service to Pepperdine or making an important contribution to their profession or community.
Nomination Procedure
All nominations must be submitted via the official nomination form. The deadline to submit is Friday, August 18, 2017. Incomplete nominations will not be considered by the awards committee. Nominees not selected will remain in the pool for one additional year so long as they remain within the eligibility requirement of post graduation, ten years or less. After this time, their nomination will have to be updated and resubmitted by anyone still wishing to nominate this person for this award.
Award Presentation Ceremony - Waves Weekend, October 13-15, 2017
The award presentation will be made at the Seaver College Young Alumni Awards ceremony during the Waves Weekend concert held on Saturday, October 14, 2017 at 6:00 p.m. at Pepperdine University's Alumni Park. Recipients must be able to attend this ceremony in person in order to receive this award. All recipients will receive complimentary tickets to attend all Waves Weekend events for them and their guests, an award certificate, and a Pepperdine alumni swag bag.