Wilson Howard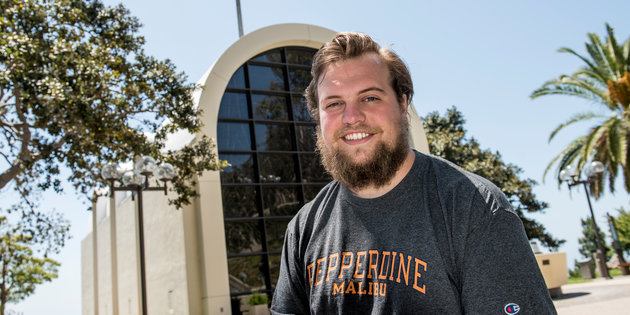 Hometown: Collierville, TN
Status: Senior
Major: Religion

"Faith and learning are beautifully intertwined here at Pepperdine! Because most of the classes at Pepperdine are small, many of my professors are able to bring dialogue into the classroom about the implications of class material for the Christian life. One of the most meaningful relationships I have developed during my time as a student is with my theology professor, Dr. Ron Highfield. He openly encourages his students to contact him with prayer requests, as well as offering guidance with class projects. Dr. Highfield is one of many professors I've encountered at Pepperdine who so generously makes themselves available to students. You seriously do not want to miss this opportunity to be spiritually mentored by some of the most respected women and men in academia."
Involvement
Image Bible Study
The Well (on campus worship gathering)
Celebration Chapel
Service Projects
Midnight Mission on Skid Row
Malibu Labor Exchange
Young Life
SOS Ministry
Step Forward Day
Wilson has found a robust spiritual community at Pepperdine which has supported and encouraged his spiritual growth as a member of the Church of Christ.