Heather Gordon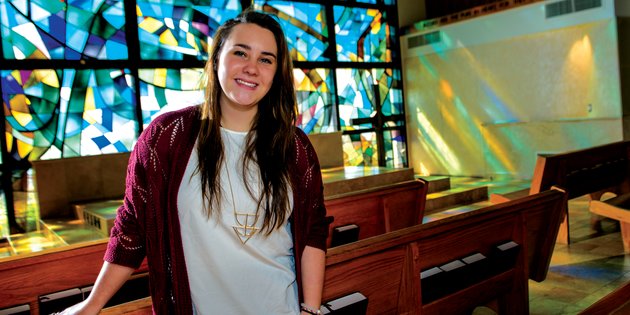 Hometown: Norwalk, Connecticut
Status: Sophomore
Major: Religion and Philosophy
Minor: Hispanic Studies
"As a Christian I grew up going to church and reading the Bible, but now that I am in college I am surprised by how much I still had to learn about religion and about my faith. Through my coursework as a religion and philosophy major, I am able to delve into the history of the Bible and the history of Christianity on a deeper level. By exploring religions of the world, I am able to learn about how Christianity looks in the context of western religions and eastern religions, and can see Christianity through a different prism. What I love most about my major is how it combines the intellectual with the spiritual."
International Programs
Involvement
Gamma Phi Beta Sorority
Songfest
Service Projects
As a Religion and Philosophy major Heather is able to delve deeper into the history of the Bible and Christianity, as well as her own faith.