David Chang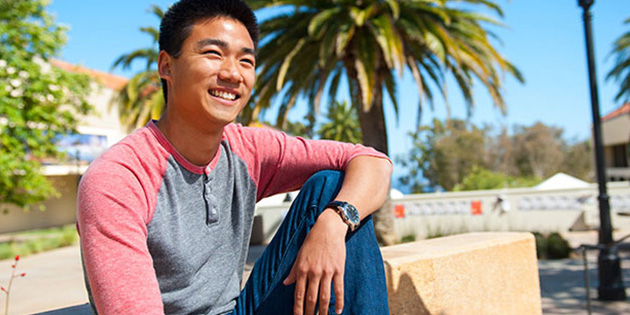 Hometown: Los Alamitos, CA
Status: Senior
Major: Spanish and Media Production (double major)
"The people that make up the Pepperdine community have made me want to become a better person from the examples and guidance they provide. The faculty and mentors I have built relationships with have guided me towards an intelligible and safe path to discovering truth and I have grown tremendously through them. My friends have also pushed and encouraged me to live a life of meaning and purpose. The overall joy that you find in the campus community is a continuous reminder of what is most important in life; friendship, connectivity, and community. From building relationships and observing others, I have been able to form a more comprehensive idea of what faith should be about and how I can become a better global citizen in the world."
International Program
Academic Accolades
Reel Stories Film Festival, Audience Choice Award Winner
Involvement
Celebration Chapel
Pepperdine Ambassadors Council
Sigma Phi Epsilon Fraternity
University Ministries
Service Projects
Step Forward Day
Project Serve
Adulam Ministries
From serving as member of the Pepperdine Ambassador Council to leading weekly Celebration Chapel gatherings, David's leadership spans all areas of campus life.