Avery Davis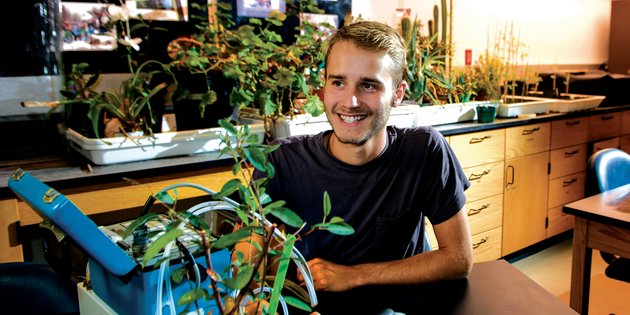 Hometown: Topeka, Kansas
Status: Senior
Major: Biology
Minor: Sustainability
"My favorite Pepperdine tradition is Project Serve, which is where students have the chance to spend their spring break serving in domestic and international communities. I have had the opportunity to work with environmental nonprofits through Project Serve in Puerto Rico and Waco, Texas. These experiences have given me a humbling perspective on the world around me, while allowing me to learn how to serve well and build community with my teammates."
Academic Accolades
George Pepperdine Award for Outstanding Student Achievement
Pepperdine Regents' Scholar Program
Presented at seven research conferences, including Stanford and American Botanical Society
Published in Athena's Gate, Pepperdine Great Books journal
Involvement
Pepperdine Choirs
Pepperdine GreenTeam, President
Pepperdine Pickups A Capella Group
Psi Upsilon Fraternity
Spiritual Life Advisor, The Eden Project
Service Projects
Project Serve, Puerto Rico
Step Forward Day
Avery was humbled and challenged while serving abroad as part of Project Serve in Puerto Rico.