Andrew Chen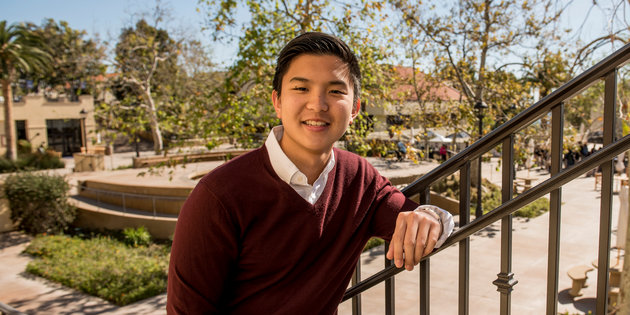 Hometown: Colon City, Republic of Panama
Status: Sophomore
Major: Integrated Marketing and Communications

"I remember my first week during New Student Orientation and being overwhelmed by the excitement of complete strangers who were so eager to welcome me to the Pepperdine community. I soon discovered what a culturally diverse place Pepperdine is, where students embrace and celebrate differences. As an international student I have found close friends who love and enjoy my company despite our differences in cultural upbringing, opinions, interests, and hobbies. Overall the Pepperdine community, especially my fraternity, has given me a new found sense of belonging, making me feel like part of a large family that is constantly growing and evolving over time."
Involvement
Office of International Student Services Student Worker
Alumni Chair for the Sigma Phi Epsilon fraternity
Blue and Orange Madness
Service Projects
Step Forward Day
Greek life philanthropies
As an international student from Panama, Andrew has a new found sense of belonging within the diverse student body and is proud to call Pepperdine his new home.