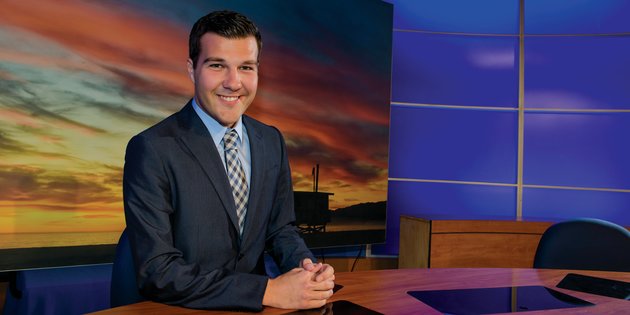 Alexander Fisher
Hometown: Bakersfield, California
Status: Senior
Major: Journalism
Minor: Rhetoric and Leadership
International Programs
Heidelberg, Germany
Washington, D.C.
Academic Accolades
Best News Judgment for NewsWaves 32
Intern at NBC News, Washington, D.C.
International Programs Ambassador, Heidelberg
Involvement
Good Morning Malibu
NewsWaves 32
Pepperdine Graphic, Media and G News
Service Projects
Malibu Senior Center
Step Forward Day
"I find the community to be the best aspect at Pepperdine. The Pepperdine community is a tight-knit group, and it is not uncommon for classmates to become great friends, professors to invite the class over for dinner, and President Benton to sit down and have lunch with students in the Caf. The most meaningful relationships that I have built are those with the journalism faculty—they are my advisers, mentors, and friends. The faculty have challenged me academically, mentally, and spiritually, which has led me to strive to become the best that I can be."
Alexander finds a tight-knit community at Pepperdine where classmates have become great friends and faculty have become mentors.