Olivia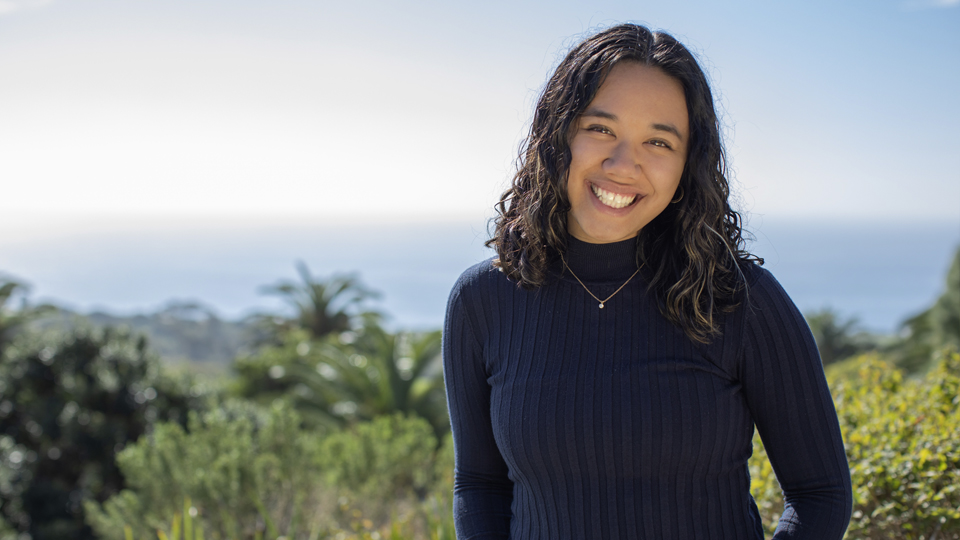 Learn More About Olivia
Hometown
Bakersfield, CA
Major
Integrated Marketing Communication with a Minor in Multimedia Design
Fun Fact About Me
My hair is curly because I electrocuted myself in the seventh grade for an awesome history project.
Student Involvement My Third Year at Pepperdine
Kappa Alpha Theta (2015-19)
Delta Sigma Pi (2016-19)
Good Morning Malibu (2015-2017)
Tour Guide (2015-2017)
Student Government (2015-2018)
The Board (2018-19)
PAC (2018-19)
Student Housing Decisions Each Year (Ranked on Scale of 1-10)
Freshman (E PEN): 7
Sophomore (Towers): 6
Junior and Senior (Avalon): 8
Did You Study Abroad? What Influenced Your Decision (Either Way?)
Thailand (summer after sophomore year)

This was a nonprofit management emphasis program. I wanted to go somewhere a little more out of the box than usual; somewhere that would challenge me and exposed me to a brilliant cultural. I was also taking my last Religion course there. Studying Christianity in a country that was approximately 98% Buddhist was very eye opening.

London (summer after junior year)

Working abroad has always been a dream of mine, and I was able to check that off my list in London. Living in a city as diverse and busy as this was an experience I'll never forget. My internship in PR also gave me something that stands out on my resume and has given me a pretty unique conversation piece for interviews.
What Was Your Favorite Memory from Sophomore Year?
My favorite memory was honestly getting to know my sophomore year roommate. Although I was nervous to live with someone I didn't know freshman year, she turned out to be one of my best friends throughout the rest of college! That alone made Malibu Year 2 worth while.
What Has Been Your Best Pepperdine Experience So Far?
Sounds cliche, but there are too many to count. One story I can think of took place in Chiang Mai, Thailand. It was our last day in the city and before we took off, a group of us decided to go on a hike up to Doi Suthep temple. It was probably the longest most challenging hike I have done but standing at the top, looking above the clouds was all worth it. The people standing with me gave me even more appreciation for my trip. Sitting in the car, with a mango smoothie in hand, on the 40 minute drive back down was even better!
What is One Thing You Would Tell Your High School Senior Self?
High school and the transition to college is inherently stressful for most, but it doesn't have to be. Looking back I would tell myself to just take a break! We can plan all we want for the best school, the best job, and the best life, but in the end God has that whole path already laid out for you.
What Will You Miss Most About Pepperdine?
I'll miss the people: students, staff, faculty, and administration. There's something about this community that fills me with so much encouragement and support everyday. I'm constantly pushed by these people to grow, learn, and just make every moment count.
What Do You Hope To Do Upon Graduation in April 2019?
I have a lot of goals and dreams for my post grad life. I want to hopefully secure a job by then like most graduates. I think most importantly I want to have a clearer vision of how I'm meant to use my education to make a positive impact in the lives of others. I know that this challenging adventure doesn't end right after my first entry level job, and I'm excited to see where I'll end up a year from now, or even just in April!