Olivia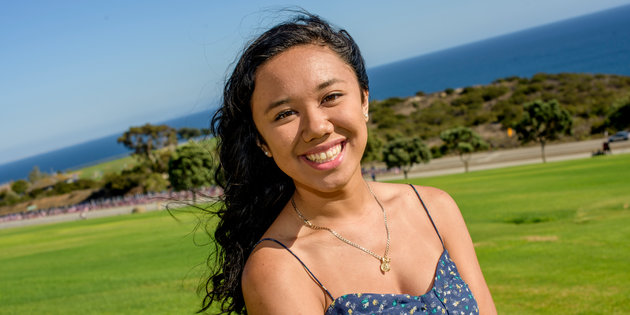 Learn More About Olivia
Hometown
Bakersfield, CA
Major
Integrated Marketing Communication and Multimedia Design
Fun Fact About Me
My hair is curly because I electrocuted myself in the seventh grade for an awesome history project.
Student Involvement My Third Year at Pepperdine
ZippieCookie CEO (on campus business/nonprofit), Kappa Alpha Theta Chief Financial Officer, Delta Sigma Pi Business Fraternity President, Student Government Association General Judicial Chair, Office of Admission Tour Guide, Pepperdine Marketing Production Intern, VividCandi, Inc. Digital Marketing Assistant
What I'm Most Excited About My Third Year at Pepperdine
I am so passionate about working and seeing my career start to transform before my eyes. This year I am excited to dig deeper into what my purpose is, and how I can follow God's path for my future.
What I'm Most Nervous About My Third Year at Pepperdine
I am probably most nervous about juggling class, work, and extracurriculars together, while also having time for my family and friends. It's a lot, but learning to prioritize is a big factor!
Favorite Pepperdine Memory to Date
One of my best moments at Pepperdine involves some of my best friends. After moving off campus, we all had our first "family dinner" at In n Out. It was a wonderful way to start junior year, and a great way to take time to appreciate this group who represents my home away from home.
My Greatest Hope for Rising Tide
With this docuseries, I hope current students, potential students, and even alumni, can feel the authenticity though this project. I want people to see that the college experience at Pepperdine is unlike anything ever before. I hope that through this series, the spirit of Pepperdine is reflected through our stories; the happy, nervous, sad, excited, confused, crazy, and real stories.