Katelynn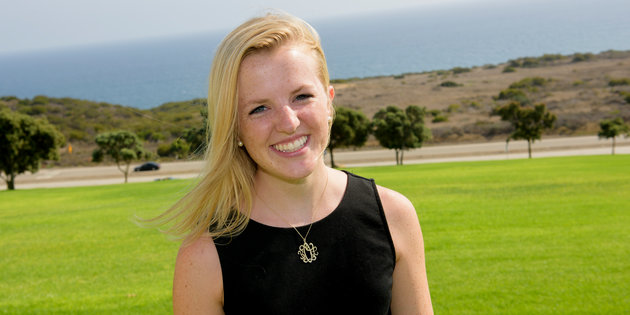 Learn More About Katelynn
Hometown
Overland Park, KS
Major
Integrated Marketing Communications
Fun Fact About Me
I have been trained by the Broadway flying company and have flown in 2 musical productions.
Planned Student Involvement My Second Year at Pepperdine
International Program Heidelberg RA, Delight Ministries, The Wells Project
What I'm Most Excited About My Second Year at Pepperdine
I am excited to be challenged in new ways and to explore the world (and drink good coffee)!
What I'm Most Nervous About My Second Year at Pepperdine
Being so far away from home for so long.
Are You Traveling This Year? And If So, Where Are You Looking Forward to Traveling Most?
I am studying for a full year in Heidelberg, Germany! The places I'm most looking forward to visiting are Ireland, Barcelona, and London!
My Greatest Hope for Rising Tide
To positively influence someone's decision to attend Pepperdine! And to be able to look back and see how much I grew through Freshman Year and all of the embarrassing things I said/did.