Esther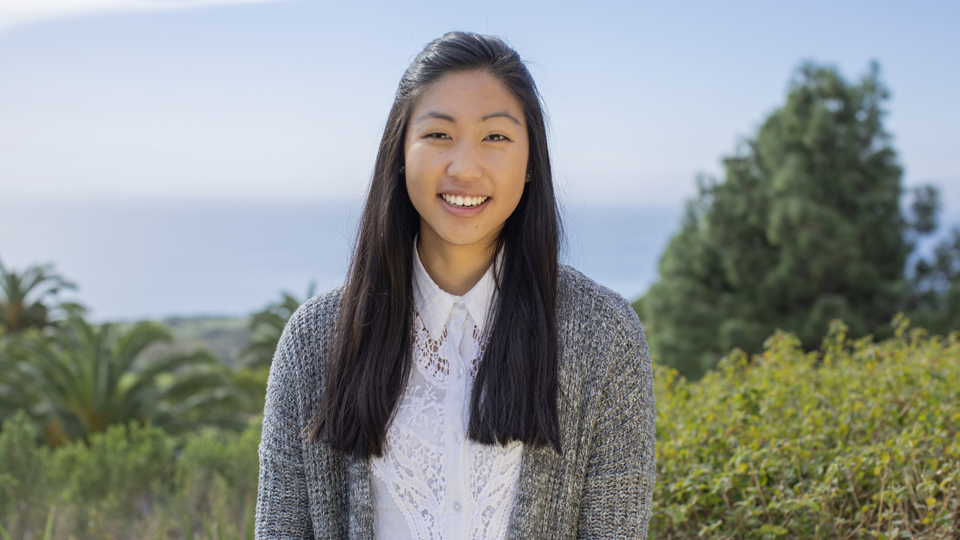 Learn More About Esther
Hometown
Fresno, CA
Major
Computer Science for Business with a Certificate in Conflict Management
Fun Fact
I can play 4'33'' by John Cage on 7 different instruments.
Student Involvement (Indicated by Year)
Campus Ministry (2015- 2016)
Character (2016)
Housing and Residence Life ( 2017- 2019)
Delta Sigma Pi (2017-2018)
Fine Arts Division Student Worker (2018)
Scuba Club (2018-2019)
Computer Science Club (2018-2019)
Student Housing Decisions (Ranked 1-10)
Freshman: DeBell: 7
Sophomore: The Best Madre Ever's Apartment in Buenos Aires: 500
Towers (Summer): 6.5
Junior: White House: 7
Senior: Seaside: 8
Did You Study Abroad? What Influenced This Decision (Either Way?)
I went to Fiji (Summer 2016) and Buenos Aires ( Spring 2017). I love to travel and learn about cultures other than mine. I chose Buenos Aires because of the homestay program, Spanish language, and the chance to travel to Patagonia.
What was Your Favorite Memory from Sophomore Year?
My favorite memory from sophomore year was the total experience of getting to go abroad
What Has Been Your Best Pepperdine Experience So Far?
I've been blessed with a lot of incredible moments at Pepperdine: late night roommate talks, hiking around the area, swimming in the ocean, trips around LA, visiting a penguin colony in Patagonia, snorkeling in Fiji and Catalina Island, partnering with Tide University Laundry to bring women's health care kits to a community in Argentina, and amazing classes and professors. To me, what have been the most important are the connections I've made. To choose "the best" is impossible.
What is One Thing You Would Tell Your High School Senior Self?
Get ready for an adventure. Slow down, relax, and enjoy.
What Will You Miss Most About Pepperdine?
I will miss the community, being constantly surrounded by a support group made up of friends, mentors, and professors.
What Do You Hope to Do Upon Graduation in April 2019?
I hope to find a secure job. I am hoping to travel to visit relatives in Indonesia and Malaysia. I want to go to graduate school at some point in life, but I do not know what I want to study yet.