Esther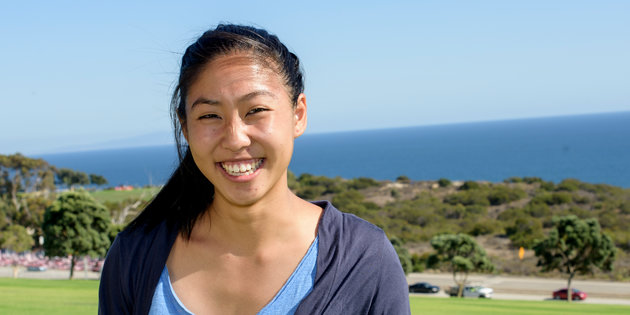 Learn More About Esther
Hometown
Fresno, CA
Major
Psychology with an emphasis in Pre-Med
Fun Fact
I'm obsessed with swings. I've broken a swing set, biked 20 miles to go to a park with swings, and have chased too many kids off swing sets (keep in mind that I want to be a pediatrician one day). If there's a swing, you can bet I'll be on it.
Planned Student Involvement My Second Year at Pepperdine
IP Career Ambassador plus whatever opportunities I can find to get involved in sophomore year!
What I'm Most Excited About My Second Year at Pepperdine
I'm most excited to travel abroad. I'm hoping to learn as much Spanish as possible while also really getting to learn about Argentine culture. I hope to find an organization with whom I can volunteer.
What I'm Most Nervous About My Second Year at Pepperdine
I'm nervous (but also excited) for the first dinner with my home stay parents where I finally realize how little Spanish I know. I'm nervous also that I might get lost in Buenos Aires or while traveling.
Are You Traveling This Year? If So, What Places Are You Most Interested in Visiting?
Yes! I'm going to be studying in Buenos Aires, Argentina in the spring. I would love to travel to Manchu Picchu and I definitely want to go backpacking somewhere in Argentina at least once! I'm also excited to travel to Patagonia.
My Greatest Hope for Rising Tide
I sincerely hope to be able to connect with others through Rising Tide. Figuring out that Pepperdine was the place for me was a crazy roller coaster ride (seriously, I was given 40 minutes to decide whether I wanted to attend Pepperdine University or another college while I was at Pepperdine's Malibu reception). I want to be able to help others as they make their decision and provide an honest insight of both the ups and downs so that others can connect with it and see how much they can grow from it.