Aiden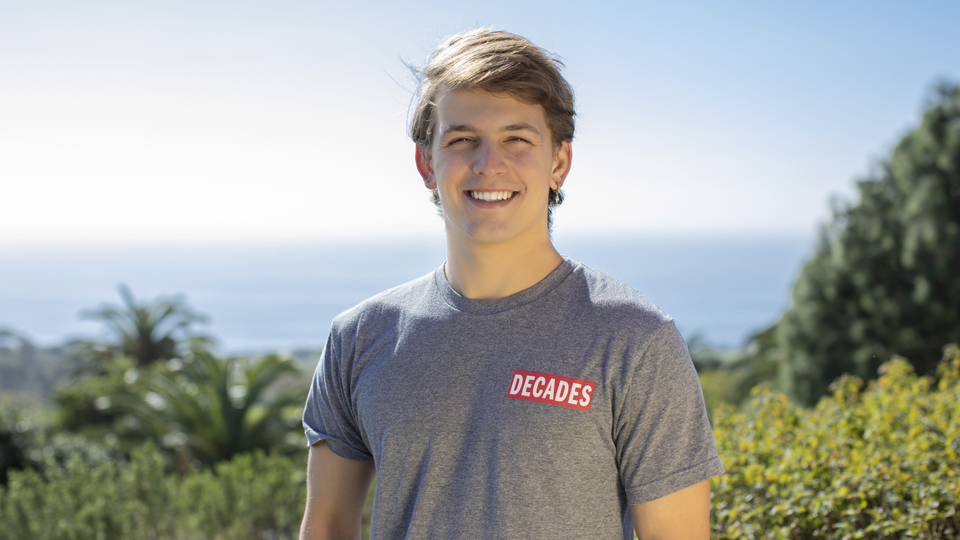 Learn More About Aiden
Hometown
Vancouver, British Columbia, Canada
Major
Accounting
Fun Fact About You
I have three tattoos
Student Involvement (By Year)
Sigma Chi (2015-2019)
Lacrosse Team (2015)
Personal Finance Club
Club Convo
NSO Leader
Student Housing Decisions (Ranked 1-10)
Eaton House: 10/10
Moore Haus (Heidelberg, Germany): 10/10
"Stinkies" Apartments: 7/10
Rented House on PCH with Friends: 10/10
Did You Study Abroad? What Influenced This Decision (Either Way?)
Heidelberg, Germany. The older people I met early on during my time at Pepperdine freshman year. Hearing their stories really motivated me to go abroad and make my own memories.
What Was Your Favorite Memory from Sophomore Year?
My trips to Positano, Italy and Dublin, Ireland.
What Has Been Your Best Pepperdine Experience So Far?
Oh my gosh! What a tough question...that's like asking a parent their favorite child. I am so thankful for all the experiences and people Pepperdine has brought me.
What is One Thing You Would Tell Your High School Senior Self?
You can do even more.
What Will You Miss Most About Pepperdine?
THE PEOPLE. No other place on this planet has a higher concentration of amazing people.
What Do You Hope to Do Upon Graduation in April 2019?
I am stoked to be pursuing a few exciting creative opportunities out here in Los Angeles after graduation. In the meantime, I'm networking as much as I can and forging relationships with various creatives in the entertainment industry. Wherever my next steps take me, I want to make sure I'm doing something cool with my vocation!