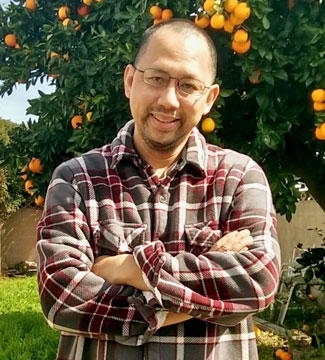 Tuan Hoang
Blanche E. Seaver Professor of Humanities and Teacher Education
Associate Professor of Great Books
Humanities/Teacher Education Division
, Seaver College
CAC 100A
Education
PhD, History, University of Notre Dame, 2013
MA, History, University of Notre Dame, 2006
BA, Philosophy, summa cum laude, Saint Mary's University of Minnesota, 1991
In the Media
"Giới thiệu bộ sách của tác giả Nguyễn Mạnh Hùng và nhóm tác giả Vũ Tường & Sean Fear" [Introducing new collections edited by Nguyen Manh Hung and Tuong Vu & Sean Fear], Little Saigon TV (LSTV), May 14, 2022.
"Why Vietnamese Love to Put Baby Jesus in a Cave at Christmas," Vietcetera (international edition), December 22, 2021.
"Changing Stripes," (podcast), 99% Invisible, October 12, 2021.
"Looking to Past Military Withdrawal on the Future of Afghanistan," KQED (NPR), August 31, 2021.
"U.S. Evacuation in Afghanistan Evoke Memories of Saigon's Fall," National Public Radio, August 20, 2021.
"The Latest TikTok Trend Is… Vietnamese Music about the Countryside?", Pitchfork, August 5, 2021.
"Lá cờ VNCH & Cuộc bạo động tại tòa nhà quốc hội Hoa Kỳ" [The flag of the Republic of Vietnam and the riot at the United States Capitol], roundtable, SBTN-TV, January 31, 2021.
"Về chuyện cờ VNCH ở biểu tình tràn vào Điện Capitol" [On the flag of the Republic of Vietnam at the demonstration spilled into the US Capitol], BBC Vietnamese, January 13, 2021.
"Annual Vietnamese Tet Festival Features New Fashion Show," WGBH Boston Public Radio, January 24, 2019.

Seaver / Pepperdine Newsroom
Topics
Core Texts & Great Books
Vietnamese Religious History
Vietnamese American History
Courses
Asian American History
Asian Immigrants in America (FYS)
Great Books I, II, III, IV and V Special Topics
History of the American Peoples
Western Culture I