Seaver College Celebrates Seven New Endowed Appointments in Fall 2022
This fall, Seaver College celebrates the appointment of one endowed chair, three endowed professorships, and three endowed fellowships. The endowed positions recognize faculty members for their exceptional scholarship and contributions to their fields. This academic year professor of art history Cynthia Colbun begins her appointment as the Blanche E. Seaver Chair in Fine Arts. Additionally, Tuan Hoang, Nataria Joseph, and Elizabeth Krumrei-Mancuso begin their five-year terms as Blanche E. Seaver professors, and Ruth Bernstein, Helen Holmlund, and Rachel Tan will begin their one-year terms as Seaver Fellows in their respective divisions.
Cynthia Colburn, professor of art history, received her PhD in art history from the University of California-Los Angeles. Over fifteen years ago, she helped to found the art history program at Seaver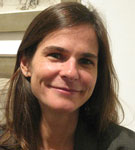 College, developing and teaching nine new courses, and she has coordinated the art history program since 2005. Colburn has received two Howard A. White Teaching Awards and has partnered with students in undergraduate research through the Summer Undergraduate Research Program, Academic Year Undergraduate Research Initiative, and the Mentorship Program. Colburn specializes in ancient Mediterranean art and archeology, and she is currently working on a book about gender-based violence in art titled Gender Violence, Art, and the Viewer: An Intervention.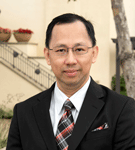 Associate professor of Great Books Tuan Hoang received his PhD in history from the University of Notre Dame. Hoang has taught at Pepperdine since 2013 and teaches courses in the Great Booksprogram and in the history and humanities programs. His research foci include twentieth-century Vietnamese history and Vietnamese refugees in the US after the Vietnam War. He also won the inaugural New Scholar Essay Prize on Catholic Studies in the Americas for his scholarship on Vietnamese Catholic refugees. Hoang has served on the Seaver and University Diversity Councils, on the General Education Review Committee, and as a SEED facilitator, among other assignments. He is also a board member of the Association for Core Texts and Courses and Chair of the Vietnam Studies Group (Association for Asian Studies).
Nataria Joseph is an associate professor of psychology at Seaver College. She received her PhD in clinical psychology with health psychology and quantitative psychologyminors from the University of California-Los Angeles. Her research interests focus on socioeconomic adversity, daily life socioemotional stressors, and resilience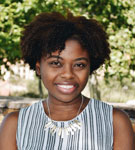 factors that influence health behaviors and cardiovascular health markers such as ambulatory blood pressure. Her teaching focuses on research methods, health psychology, and aging. She has presented research with 22 Seaver College undergraduates and published research with five Seaver undergraduates in addition to conducting research with five Graduate School of Education and Psychology graduate students. She recently received a substantial federal grant from the National Institutes of Health.
Elizabeth Krumrei-Mancuso ('03, MA '04), professor of psychology, received her PhD in clinical psychology from Bowling Green State University. A licensed psychologist, she has worked in community mental health centers and university counseling centers. Since 2009, she has taught in the areas of psychotherapy, family therapy, advanced research methodology, and psychology of religion, and she has mentored students in research, especially within the psychology honors program. Her research focuses on the intersection of psychology and religion, virtues, intellectual humility, and other constructs relevant to positive psychology. She has authored or co-authored two monographs and 39 peer-reviewed journal articles.
Ruth Bernstein, assistant professor of nonprofit management, primarily researches improving nonprofit board governance and moving beyond diversity to inclusion and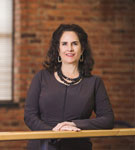 equity. She has published 19 scholarly articles and two book chapters in addition to her book, Performance through Diversity and Inclusion: Leveraging Organizational Practices for Equity and Results. She received her doctor of management from Case Western Reserve University, and, since joining Pepperdine University in 2020, Bernstein has led the Business Administration Division's Nonprofit Research Affinity Group and has taught classes on service leadership, nonprofit management, and research.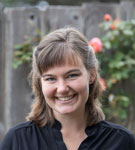 Assistant professor of biology Helen Holmlund has steadily engaged in mentorship of undergraduate students through the Summer Undergraduate Research Program in Biology as she taught classes on such topics as plant biology, ecology, and environmental politics. Holmlund received her PhD from University of California-Santa Cruz, and her research focuses on how plants can survive drought, fire, and salinity. In particular, Holmlund is interested in ferns, especially "resurrection" ferns, and she is currently working on a project to test the effects of fire-retardant on native plants in chaparral and coastal sage communities.
Rachel Tan, assistant professor of sports medicine, received her PhD in sport and health science from the University of Exeter in the United Kingdom. During her time at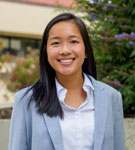 Pepperdine, she has overseen multiple student-driven research projects, served on the General Education Learning Innovators Committee, and acted as the faculty mentor for the sorority Gamma Phi Beta. Tan has completed five publications since 2018 and has several in review and preparation. Her research focuses on the role of exercise and nutrition in enhancing human physiology for health and exercise performance, specifically in recreationally active individuals, competitive athletes, and those who have or are at-risk for chronic lifestyle-related diseases.
Eligibility for endowed positions requires distinguished teachers and scholars to be nominated by their divisions and have a professional reputation that extends beyond Pepperdine. Intended to honor and promote exceptional teaching and notable scholarship, recipients' work must add critical value to their field of study.
To learn more about endowments at Seaver College, visit the Research at Pepperdine University website.