Psychology Major and Minor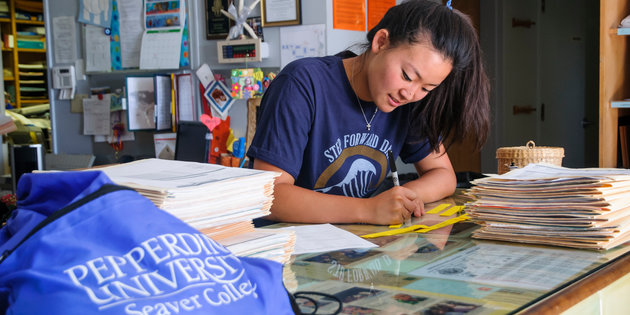 The psychology degree program at Seaver College teaches students to study human behavior and mental life using scientific methodologies. Psychologists explore such questions as: How do organisms learn? What are the effects of hormones on behavior? What is personality, and how is it measured? What motivates behavior? What is mental illness, and how should it be treated? What information is gained through scientific endeavor? Our faculty set demanding standards of excellence in written expression, especially in writing for scientific publication.
Psychology Degree
Our faculty provide psychology majors with a series of courses focusing on the foundations of psychological principles and methodology to prepare them for admission into graduate school or career entry as professional psychologists and therapists. Psychology majors may choose to enroll in courses, designed to enhance personal growth and improve interpersonal relationships.
Industrial Organizational Psychology Minor
Today industrial organizational (I/O) psychologists offer services through the scientist/practitioner model in settings that involve human resource management in both private and nonprofit sectors, government agencies, and the public policy field. Many offer services as professional consultants, managers, or evaluators.