Student Success Center Launches First Wave Ambassador Program
Since 2018, the First Wave program has dedicated itself to offering first-generation college students resources to ensure they thrive at Seaver College. In an effort to expand support, the First Wave Ambassador program launched at the First-generation Family Reception on August 21, 2019. Three students—Jerry Calderon, Shument Cheng, and Courtney Pereida—were introduced as the program's inaugural group of ambassadors. The competitive position searched for students comfortable leading and providing assistance to students of diverse cultural, social, and educational backgrounds. A scholarship is offered to support the ambassadors' work. Each ambassador brings their unique expertise to the Student Success Center to support a variety of students' needs.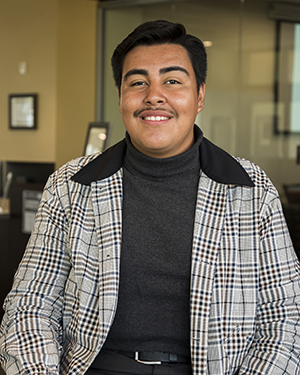 Jerry Calderon grew up in Santa Clarita and San Fernando, California. Throughout his childhood, his mother was always encouraging him through his educational journey. Books with strong, educated characters were also a static feature in his early life, which led him to strive for college. People such as Ruth Bader Ginsburg or stories such as To Kill a Mockingbird by Harper Lee inspired Calderon to pursue psychology to advocate for people of color and other under-served populations. Calderon was surrounded by several religious figures in his life, which led him to find joy and sanctuary in Pepperdine's commitment to Christian education. While he always identified as a first-generation college student, Calderon admitted struggling with feelings of loneliness and lack of community in his first semester. During his campaign for the Student Government Association's senator position, he heard from students with experiences similar to his own. Shortly after he found community in the First-gen Club. As an ambassador, he encourages every first-generation college student to "be authentically and unforgivably themselves." He anticipates graduation in 2022, and he hopes to complete the Straus Institute for Dispute Resolution certificate.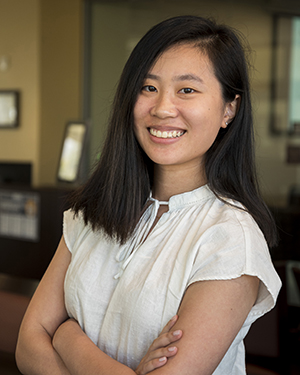 Shument Cheng was born in San Francisco shortly after her parents immigrated to the United States from China. Her mother, determined to provide a better life for Cheng and her brother, always valued education. Cheng's academic success led her to a college preparatory high school where she was able to strengthen herself before the demands of a university experience. As she began her first year at Pepperdine, majoring in psychology and economics, she recalls her identity as a first-generation college student never being a topic of discussion. She did, however, realize her passion for education equity and quickly got involved with the Pepperdine Volunteer Center. In her first year, she volunteered with Jumpstart, a program dedicated to early childhood learning centers, then as a sophomore got involved with College Connection, in which she mentors under-served high school students. In the summer before her junior year, she studied abroad in Lausanne, Switzerland. She encourages first-generation students to take advantage of the international programs available to Seaver College students. As she approaches graduation in April 2020, she is looking forward to returning to San Francisco and hopefully entering the Human Resources industry.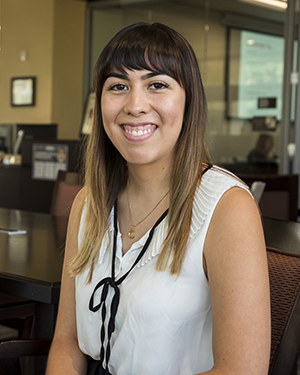 Courtney Pereida, from Chino Hills, California, decided at a young age that she wanted to attend university. She remembers her high school giving her several days off to tour colleges, one of those fateful campuses being Pepperdine. After the intensive preparation of high school, she moved to Pepperdine, marking history in her family as the first of her siblings to go away for college. She quickly took advantage of the experiences at Pepperdine by getting involved and seeking internships. In her sophomore year and after convincing her parents, she traveled to Washington, DC for a semester abroad program. After a semester of edifying internships and classes, her friend encouraged her to join the First Wave program as the Events Coordinator once she returned to Pepperdine. "Getting involved in the First-gen Club," Pereida reflects, "showed me the importance of finding community. I encourage all students to understand the importance of getting involved in any way they can." She anticipates graduation in 2021 with a major in political science, minor in English literature, and the Straus Institute for Dispute Resolution certificate. After graduation, she hopes to apply to law school.
The First Wave program launched in Fall 2018. Within the first year, the program garnered the support of 20 faculty mentors and earned Pepperdine recognition as a First Forward Institution from the Center for First-generation Student Success, an initiative of NASPA—Student Affairs Administrators in Higher Education and the Suder Foundation. To learn more about the First Wave program or to find the First Wave Ambassadors' office hours, visit the Student Success Center in Payson Library.