First Wave Ambassadors Encourage and Support New First-Generation Students
As the new academic year began on August 30, the 2021 First Wave Ambassadors began their work of walking alongside their fellow first-generation college students. Drawing on their skillsets and experiences, students Adriana Baez, Halle Bowe, Jerry Calderon, and Stephanie Duensing will come alongside the Seaver Student Success Center during the 2021–2022 academic year to support the needs of first-generation college students at Seaver College.
Since 2019, the First Wave Ambassadors have been part of the First Wave Program, an initiative established in 2018 to offer resources and tools to first-generation students and help them thrive in their journeys. The program earned Pepperdine recognition as a First Forward Institution from the Center for First-generation Student Success, an initiative of NASPA—Student Affairs Administrators in Higher Education—and the Suder Foundation.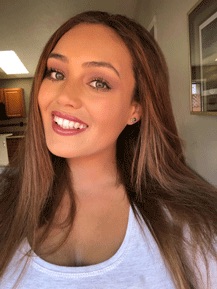 Adriana Baez is a senior transfer student studying liberal arts and pursuing a multi-subject teaching credential. A California native and the daughter of immigrants, Baez is dedicated to helping her peers reach their highest potential. She's involved in diversifying Pepperdine's curriculum through mentorship and recently advocated for greater classroom inclusion of children with disabilities through a "Dreams for Inclusion" event. Baez seeks to promote inclusivity on campus and looks forward to encouraging fellow first-generation students to pursue their dreams regardless of their background.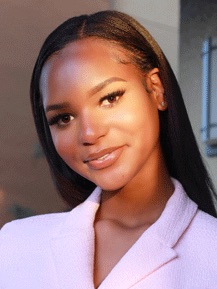 From Nassau, the Bahamas, Halle Bowe is the First Wave Program's first international First Wave Ambassador. Bowe is studying integrated marketing communication with a minor in journalism and is active in NewsWaves, Black Student Association, and Alpha Phi. She served as class president during the 2020–2021 school year and as a Diversity, Equity, and Inclusion Board member. Having experienced first-hand the challenges first-generation students face, Bowe aspires to help students easily transition into college life at Pepperdine.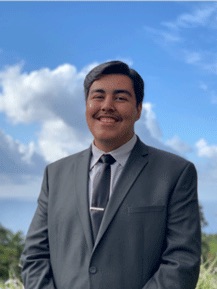 One of the inaugural First Wave Ambassadors, senior Jerry Calderon is now in his third year of ambassadorship. Calderon is from the Santa Clarity Valley in California, and he is double majoring in political science and psychology with an English minor. Through the First Wave Program, Calderon seeks to help build the community specifically for first-generation college students, who often find it necessary to forge their own paths due to lack of example. Calderon has been extensively involved at Pepperdine, engaging in the Indigenous People's Club, Inter-Club Council, Latino Student Association, the inaugural Seaver College Student Fellowship for Equity and Social Justice, Student Government Association, the Diversity and Inclusion Committee, and faculty-student research.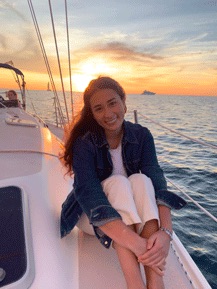 Stephanie Duensing is a senior psychology major from Chicago, Illinois. She studied abroad in Heidelberg, Germany, where she explored her ancestors' country and culture. President of the First Gen Club, Duensing hopes to get to know her fellow first-generation college students while helping them to discover and create their own fulfilling Pepperdine experiences.
First Wave Ambassadors are first-generation sophomore through senior students that will serve in a leadership capacity for the first-gen community at Seaver College. First Wave Ambassadors will assist the SSC in connecting new first-gen students with faculty and staff, peers, and members of the Seaver College community, in order to enhance their college experience. Through academic mentoring, they will directly support first-gen students' transition to college and assist them in becoming acclimated to the culture of Pepperdine University.
To learn more about the First Wave program or find the First Wave Ambassadors' office hours, visit the First Wave Program website.